This page has been fact checked by an experienced mesothelioma Patient Advocate. Sources of information are listed at the bottom of the article.
We make every attempt to keep our information accurate and up-to-date.
Please Contact Us with any questions or comments.
United States Steel Corporation, also known as U.S. Steel, is one of the largest steel producers in the country. Headquartered in Pittsburgh, U.S. Steel once used asbestos, exposing thousands of workers and putting them at risk of illness. If you worked for U.S. Steel, consider talking to an asbestos lawyer.
A History of U.S. Steel
U.S. Steel dates to 1901 when J.P. Morgan facilitated a merger of steel companies owned by Andrew Carnegie and Elbert H. Gary.
The company grew rapidly as construction boomed in the early 1900s. U.S. Steel's materials formed the foundation of many important structures, including the San Francisco Bay Bridge, the United Nations Building, and NASA's Vehicle Assembly building, among many others.[1]
The Great Depression of the 1930s slowed the steel industry, but the company adapted and modernized. During World War II, U.S. Steel supplied much of the material used to build ships, planes, and other equipment for the war effort.[1]
After the war, the company survived by consolidating and reorganizing facilities. By the 1980s, it had entered the energy market, acquiring Marathon Oil and Texas Oil & Gas.
By 2000, U.S. Steel had expanded internationally with the purchase of a steel mill in Slovakia.[1]
Overseas steel production was tough on the American industry, but U.S. Steel has remained active, even purchasing other companies, like National Steel Corporation. While the industry has changed and shrunk, U.S. Steel still operates nearly 20 industrial facilities in the U.S.[1]
How Did U.S. Steel Use Asbestos?
All steel mills contain asbestos to some degree. Use of the mineral was much heavier in past decades, approximately between 1940 and the 1970s, but it still poses risks to workers. Steel mills involve extremely high temperatures, and asbestos is an effective insulator.
Asbestos is an excellent insulator and is fire-resistant. Steel mills operated by U.S. Steel used the material in:
Insulation
Pipe insulation
Refractory bricks
Flooring
Boilers
Blast furnaces
Ovens
Who Was at Risk of Asbestos Exposure at U.S. Steel?
Anyone who worked in a U.S. Steel facility, especially during the decades of heavy asbestos use, could have been exposed. Those workers may now face illness many years later. Asbestos fibers get into internal tissue and cause damage that can lead to asbestosis, lung cancer, and mesothelioma.
Some workers faced greater risks than others. Anyone handling asbestos directly, for instance, those putting in or changing asbestos insulating materials, risked damaging and inhaling the fibers. Maintenance workers of all types faced high risks too, but any worker there could have easily been exposed to fibers in the air.
Secondhand Asbestos Exposure
Also at risk during periods of heavier asbestos use were family members of U.S. Steel workers. Any worker, but especially those who handled asbestos materials, could have carried asbestos fibers home on their clothing.
In this way, workers often inadvertently exposed their families to asbestos in the home. This is called secondhand, or take-home asbestos exposure.
Exposure Risks Today
Past workers faced the most significant risks of dangerous exposure, but current workers can still be exposed. Many facilities still have asbestos in some materials. Companies are much more careful now than in the past and provide better protection. However, mistakes still happen, and the risk is still there.
U.S. Steel Asbestos Violations
Even long after the period of heavy asbestos use in industrial workplaces like steel mills, safety violations show that U.S. Steel put workers at risk of exposure.
A 2016 fine from OSHA (Occupational Safety and Health Administration) illustrates the ongoing risk for asbestos exposure for steelworkers. OSHA found that U.S. Steel exposed workers twice in succession, in February and then in March of 2016.[2]
The incidents occurred at the coke production facility in Pittsburgh. Some of the workers had to remove packing material with asbestos. Others were ordered to burn and remove a piece of rotted pipe that contained asbestos. OSHA fined U.S. Steel $170,000 for these violations.[2]
As with a similar incident in 2011, investigators found that U.S. Steel failed in its duty to protect workers from asbestos. The company did not provide a regulated area for asbestos or warn them that the materials they handled contained asbestos.
Several other failures cited included inappropriate containment and disposal and a lack of asbestos safety training.[2]
Asbestos Lawsuits Against U.S. Steel
Because of the use of asbestos in steel milling, many workers got sick from exposure. These workers often filed lawsuits to recover damages.
In 2004, U.S. Steel reported around 500 active asbestos lawsuits and thousands of plaintiffs. Most of these involve the company's ships and steel mill employees.[3]
One notable lawsuit ended in a $250 million verdict against U.S. Steel in 2003. Roby Whittington sued the company after developing mesothelioma. He worked at the Gary Works between 1950 and 1981 and handled asbestos materials, including pipe coverings, insulation, and gaskets.[4]
Another lawsuit involved Fred Riebel, who died from mesothelioma in 2016. He spent his career working in U.S. Steel plants in Illinois and Indiana, as well as at a BP facility. After his death, Riebel's family filed a lawsuit against U.S. Steel and BP Amoco. A jury agreed that the companies failed to warn Riebel of the risks of asbestos and were liable for damages. It awarded the family $5.6 million.[5]
What Can I Do if I Worked at U.S. Steel?
If you worked at U.S. Steel, contact an asbestos lawyer, especially if you have symptoms or a diagnosis of an asbestos illness. There are legal actions available to you that may provide compensation.
Asbestos lawyers are skilled in determining where and how you were exposed. They can find out if U.S. Steel caused your exposure or if the culprit is another manufacturer of materials you used on the job. They may be able to help you make a claim for compensation through an asbestos trust or file a lawsuit.
U.S. Steel has been responsible for exposing countless workers to asbestos over the years. These victims have rights. If you suffered because of asbestos at a U.S. Steel workplace, talk to an experienced asbestos lawyer.
Get Your FREE Mesothelioma Packet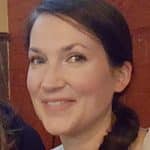 Mary Ellen Ellis has been the head writer for Mesothelioma.net since 2016. With hundreds of mesothelioma and asbestos articles to her credit, she is one of the most experienced writers on these topics. Her degrees and background in science and education help her explain complicated medical topics for a wider audience. Mary Ellen takes pride in providing her readers with the critical information they need following a diagnosis of an asbestos-related illness.
Get Your FREE Mesothelioma Packet
Page Edited by Patient Advocate Dave Foster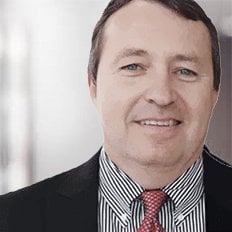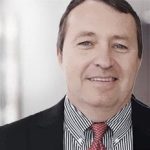 Dave has been a mesothelioma Patient Advocate for over 10 years. He consistently attends all major national and international mesothelioma meetings. In doing so, he is able to stay on top of the latest treatments, clinical trials, and research results. He also personally meets with mesothelioma patients and their families and connects them with the best medical specialists and legal representatives available.