This page has been fact checked by an experienced mesothelioma Patient Advocate. Sources of information are listed at the bottom of the article.
We make every attempt to keep our information accurate and up-to-date.
Please Contact Us with any questions or comments.
Avondale Shipyard built many of the U.S. Navy's destroyers from before World War II to its closing in 2014. It played a big role in the military and as an employer in Louisiana, but the facility also harmed workers for decades through occupational asbestos exposure.
A History of Avondale Shipyard
Once the largest employer in the state, Avondale put nearly 30,000 Louisianans to work for many decades. The facility's history dates to 1938, when James G. Viavant, Harry Koch, and Perry N. Ellis opened it as Avondale Marine Ways in New Orleans.[1]
The company initially built and repaired barges. By World War II, the shipyard won a government contract for making tugs. This led to many more contracts. The shipyard built destroyers and escorts. It later expanded to build non-military products, including commercial ships and offshore oil rigs.[1]
Avondale Marine Ways continued the construction of naval ships for decades. In 1959, the Ogden Corporation bought it and changed the name to Avondale Shipyard. It was bought by employees in 1985 and then became a publicly-traded company in 1988.[1]
By the 1990s, military contracts dried up, and the pace of work at Avondale slowed. It changed hands a few more times before becoming Huntington Ingalls Industries Avondale Operation, a subsidiary of Huntington Ingalls Inc.[1]
Shuttering and Revitalization of Avondale
The shipyard shut down all operations in 2014 after the final ship left, the USS Somerset. Avondale Marine purchased the facility in 2018. It is a joint venture between Hilco Redevelopment Partners and T. Parker Host.[2]
With the help of federal funding, the plan is to modernize the site to function as a cargo dock and private terminal. The redevelopment will connect cargo ships and other vessels to manufacturing sites, distribution facilities, and fabrication centers.[1]
Asbestos Use at Avondale Shipyard
While the site undergoes modernization and revitalization, past workers have died and currently live with the consequences of asbestos exposure. Shipyards used asbestos throughout their operations but especially in the actual construction of ships.
For decades, through approximately the 1970s, asbestos filled a vital role in shipbuilding. It is lightweight, moldable, strong, and fire, heat, and chemical resistant. This makes it ideal for insulating many components of ships and protecting against fires.
Ships built at Avondale contained asbestos in many areas, materials, and components:
Insulation
Pipe insulation
Boilers
Gaskets and valves
Seals and adhesives
Cables
Bedding and fireproof clothing
Paints and coatings
Pumps
Buildings and equipment used at Avondale likely also contained asbestos. Many buildings included asbestos at the same time it was prevalent in ships and for similar reasons. Corrugated cement sheets, siding, roofing materials, flooring, adhesives, wallboard, and insulation of all types often contained asbestos.
Who Was Exposed to Asbestos at Avondale?
Anyone working at Avondale while asbestos was commonly used could have been exposed. Those at the greatest risk handled asbestos materials in the construction of ships. Damaging asbestos materials causes the fibers to come loose, where workers inhale them.
This means that maintenance and repair workers were also at serious risk, as they often disrupted asbestos materials. Shipbuilders, repairers, maintenance workers, boiler workers, insulation installers, and others handling the materials directly were at the greatest risk.
What Can I Do if I Worked at Avondale?
A mesothelioma or asbestos lawyer can advise you on legal options, whether or not you have symptoms or a diagnosis of an asbestos illness. Most people exposed on the job can either sue for damages or file a claim with an asbestos trust. Several asbestos suppliers to Avondale now have trusts to compensate victims.
A lawsuit may be a possibility. The right lawyer will know if Avondale is liable or if you should sue the manufacturers of the asbestos materials you handled on the job. These are some examples of lawsuits brought by employees exposed at Avondale over the years:
Joseph Hilburn worked at Avondale in the 1960s and received a diagnosis of mesothelioma in 2017. He filed a lawsuit against Avondale and also several asbestos manufacturers, including Eagle Asbestos and Packing Co. and McCarty Corporation. His case is currently in federal court.[3]
In 2015, Claude Gordon, Jr. and his wife filed a lawsuit against Huntington Ingalls and several other asbestos manufacturers and insurers. He worked at Avondale Shipyard as a manual laborer from 1963 to 1974. In his job he did a lot of grinding, painting, and sandblasting, actions that could stir up asbestos fibers. He now has respiratory illnesses he believes asbestos caused.[4]
Edward Joseph, Jr. sued Eagle, a supplier of asbestos materials, and others over his diagnosis of asbestosis. His father worked at Avondale Shipyard, and he claims he brought asbestos fibers home on his clothing. He also later worked at Avondale and believes he suffered further exposure.[5]
These cases are just a few of those that involve Avondale in some way. Many of the lawsuits are against manufacturers rather than Avondale, but the shipyard also has responsibility for exposure. If you worked at Avondale, don't hesitate to contact an asbestos lawyer. Even if you don't have symptoms now, you could have damage related to exposure. A lawyer can help you get medical screenings and take legal action.
Get Your FREE Mesothelioma Packet
Page Edited by Patient Advocate Dave Foster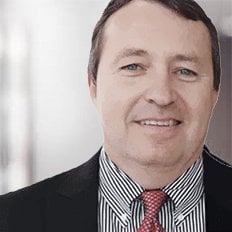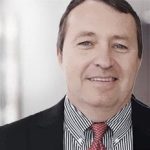 Dave has been a mesothelioma Patient Advocate for over 10 years. He consistently attends all major national and international mesothelioma meetings. In doing so, he is able to stay on top of the latest treatments, clinical trials, and research results. He also personally meets with mesothelioma patients and their families and connects them with the best medical specialists and legal representatives available.