This page has been fact checked by an experienced mesothelioma Patient Advocate. Sources of information are listed at the bottom of the article.
We make every attempt to keep our information accurate and up-to-date.
Please Contact Us with any questions or comments.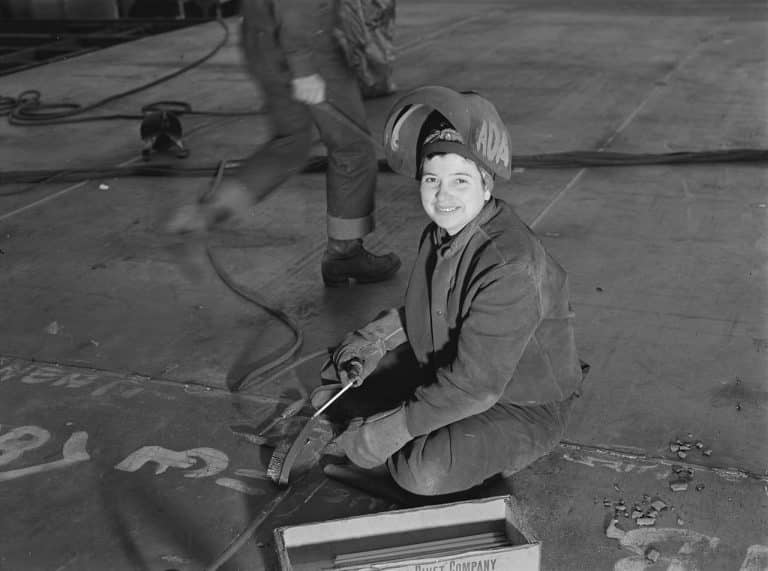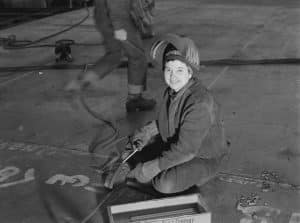 Kaiser Shipyards included seven large shipyards along the West Coast in California, Oregon, and Washington. They played an important role during World War II, building ships for the military. Thousands of the shipyard workers experienced asbestos exposure through the materials they handled and many developed mesothelioma and other illnesses.
About Kaiser Shipyards
Industrialist Henry J. Kaiser created Kaiser Shipyards in 1941 after the U.S. Maritime Commission announced construction goals with shipbuilding that needed to be met. Kaiser was already well-known at the time for developing innovative ways to build vessels.[1]
Kaiser built around 27% of the Maritime Commission's construction goals. The shipyards created almost 1,500 ships and ranked 20th in businesses associated with wartime production.
Kaiser Shipyards built several famous vessels, such as the Liberty ships and Victory ships. Both types of ships were known for carrying massive amounts of supplies, ammunition, and munitions during World War II. Some of the well-known ships include the SS Red Oak Victory, SS Jeremiah O'Brien, and SS Lane Victory.
The shipyard also set records during its peak. For instance, Kaiser Shipyards holds the record for building the SS Robert E. Peary in less than five days. It also holds the record for building the SS Joseph N. Teal Victory ship in less than ten days.
Kaiser Shipyards and Asbestos
Like most shipyards, Kaiser used the toxic mineral known as asbestos in products and machinery. Most shipyards relied on asbestos for affordability, ease of use, and the mineral's ability to withstand heat and fire.[2]
Kaiser Shipyards set records for quickly building vessels, but workers were required to work long hours. They didn't always wear safety gear and were constantly exposed to harmful asbestos fibers.
Most ship workers had no idea that asbestos fibers could harm them and possibly kill them. Kaiser Shipyards allegedly did not provide any sort of safety training or safety gear, such as face respirators, that would have helped workers from ingesting asbestos fibers.
All types of workers at shipyards were exposed to asbestos. According to a report published in The Plain Dealer by asbestos trial lawyers, "building of these ships injured so many workers with asbestos that both the health care and legal system in the U.S. are threatened with collapse."[2]
Numerous types of workers at shipyards risked exposure to asbestos, with the most common including:
Construction workers
General laborers
Painters
Boilermakers
Insulation installers
Pipefitters
Mechanics
Electricians
Asbestos Lawsuits
Most victims of asbestos-related illnesses filed lawsuits against the manufacturers that supplied asbestos-containing materials (ACMs) to various shipyards. The manufacturers mostly knew about asbestos dangers but continued to ignore the warnings because they were running a profitable industry.
Kaiser, however, was one of the exceptions. Kaiser was sued so many times that it eventually set up the Kaiser Asbestos Personal Injury Trust in 2006.[3]
According to its official site, Kaiser Asbestos Personal Injury Trust was created to "process, liquidate, and pay all valid asbestos personal injury claims for which Kaiser has legal responsibility."
Asbestos was not only used at the shipyards, but other companies Kaiser owned in the aerospace, automotive, and construction fields.
Kaiser Shipyards Today
Kaiser Shipyards closed its doors permanently after World War II; however, the Richland, California shipyard became home to the Rosie the Riveter/World War II Home Front National Historical Park in 2000.
According to the National Register of Historic Places, the Rosie the Riveter/World War II Home Front National Historical Park is, in part, dedicated to female shipyard workers, who are often overlooked, although they made up a significant percentage of the workforce.
Get Your FREE Mesothelioma Packet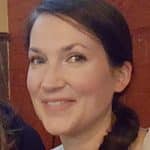 Mary Ellen Ellis has been the head writer and editor for Mesothelioma.net since 2016. With hundreds of mesothelioma and asbestos articles to her credit, she is one of the most experienced writers on these topics. Her degrees and background in science and education help her explain complicated medical topics for a wider audience. Mary Ellen takes pride in providing her readers with the critical information they need following a diagnosis of an asbestos-related illness.
Get Your FREE Mesothelioma Packet
Page Edited by Patient Advocate Dave Foster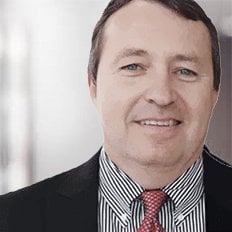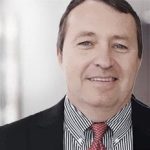 Dave has been a mesothelioma Patient Advocate for over 10 years. He consistently attends all major national and international mesothelioma meetings. In doing so, he is able to stay on top of the latest treatments, clinical trials, and research results. He also personally meets with mesothelioma patients and their families and connects them with the best medical specialists and legal representatives available.