Charleston Naval Shipyard Asbestos Use
This page has been fact checked by an experienced mesothelioma Patient Advocate. Sources of information are listed at the bottom of the article.
We make every attempt to keep our information accurate and up-to-date.
Please Contact Us with any questions or comments.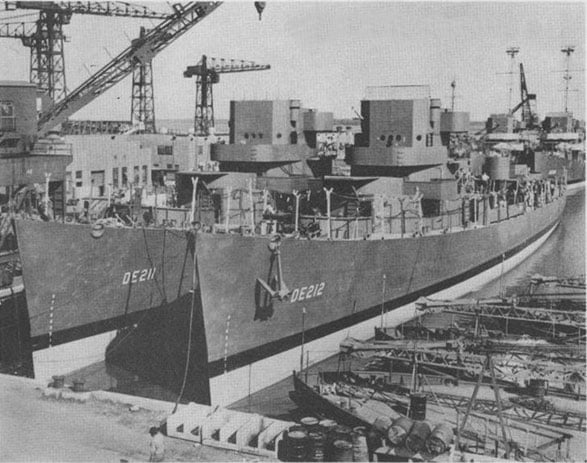 The Charleston Naval Shipyard made many military contributions and employed over 25,000 civilian workers during World War II alone.[1] The ships, however, were constructed with asbestos, leaving some workers and Navy veterans with life-threatening diseases.
The History of the Charleston Naval Shipyard
Charleston Naval Shipyard did a booming business for many years. For decades, the shipyard built vessels for the U.S. Navy. It employed civilian workers and exposed many to asbestos, which was used heavily in shipbuilding for decades.
The Charleston Navy Yard operated for nearly 100 years, from 1901 to 1996. Over that time, the Yard employed hundreds of thousands of people, built 256 vessels, and supported the local and regional economy.
The World Wars
The Charleston Naval Shipyard expanded with the onset of World War I. The Shipyard seized German freighters in Charleston Harbor and refitted them for the U.S. Navy fleet. The Yard also built 18 new ships for the war.
After the war, employment dropped at the Yard, where the focus shifted to ship repairs. The Shipyard nearly closed due to a lack of work, but the onset of World War II led to its most productive time period.
Civilian employment reached its high point in 1943, with more than 25,000 workers in the Yard. This caused a major migration in the state as people came to Charleston for work opportunities.
Korea, Vietnam, and the Cold War
When the Korean War began, Charleston Naval Shipyard began constructing vessels again. After the Vietnam War, production slowed considerably.
As a shipbuilding operation during this time, the shipyard created destroyers, cruisers, attack submarines, FBM submarines, submarine tenders, and several cruisers. It also became an important location for testing nuclear submarines and weapons systems.
By the 1980s, the Charleston Navy Shipyard was one of the largest home ports in the U.S. It continued to employ thousands, including about 23,000 Navy personnel and 13,00 civilians.
How Was Asbestos Used at Charleston Navy Yard?
Asbestos was once a huge part of the shipbuilding and repair business. Almost all shipyards once relied on asbestos because of its extreme resistance to heat and fire, affordability, and ease of use.[2]
Asbestos use continued at shipyards until the Environmental Protection Agency (EPA) placed strict regulations on its use. However, by that time, thousands of ship workers had already been exposed to the dangerous set of minerals for years.
How Did Asbestos at Charleston Navy Shipyard Affect Workers?
At Charleston Naval Yard, many workers came into contact with asbestos. Some of the Navy Yard workers with the biggest risks of asbestos exposure included:
Boilermakers
Pipefitters
Welders
Insulators
Engineers
General laborers
Carpenters
Before the EPA's regulations, the military reportedly knew of asbestos dangers but did nothing to stop manufacturers from shipping in asbestos-containing materials (ACMs).
Asbestos fibers, when disturbed, are easily ingested or inhaled. Over time, asbestos fibers lodge inside the system and attach themselves to the linings of major organs.[3]
The linings can eventually become scarred, leading to cancerous cells, tumors, and fatal illnesses, including mesothelioma, lung cancer, and asbestosis. Mesothelioma typically isn't diagnosed until the disease has progressed to the later stages since symptoms generally do not surface until up to fifty years later.[3]
The Harmful Legacy of Charleston Yard's Asbestos Use
According to a 2016 report by the Post and Courier, asbestos-related mortality rates in Charleston are two times higher than the state average and even higher than the national average. The high number of asbestos-related deaths in the city has been linked to the asbestos used at the shipyard.[4]
According to Alex Formuzis, the vice president of the Environmental Working Group Action Fund (EWG), around twenty-nine people per year in Charleston die from asbestos illnesses. Formuzis doesn't think these numbers will decline.[4]
"We don't anticipate the number of Americans who die every year from asbestos to decline anytime soon."
In 2006, South Carolina lawmakers passed a law that helped expedite asbestos court hearings for people diagnosed with asbestos diseases, such as malignant mesothelioma. Even with the new law, mesothelioma cases remain complicated, creating the need for highly-qualified asbestos lawyers to step in and assist.[4]
How Can Charleston Naval Shipyard Asbestos Victims Seek Compensation?
If you or a loved one worked at the Charleston Naval Shipyard, you could be at risk for mesothelioma and other illnesses. Workers and veterans have a right to seek compensation for their medical expenses.
One option is to file a lawsuit against the manufacturers that supplied the Yard with asbestos materials. A lawyer who specializes in asbestos cases can help you determine the companies responsible. They will file a lawsuit for you and give you the best chance of getting a settlement.
Another option is to file a claim with an asbestos trust fund. These were set up by asbestos companies that went bankrupt due to litigation. Asbestos trust funds are available in South Carolina and most states in the nation.[5]
Veterans can seek free healthcare at VA facilities. They can also make claims for disability compensation and other types of payments through the VA.
Charleston Naval Shipyard Today
It's been more than twenty years since the Charleston Naval Shipyard closed its doors. After closing, the government decided to use the area for different purposes. For instance, the Admiral's House became a bed and breakfast, and Quarters H and I were developed into an office space.[6]
Dozens of areas have been and are still in the process of being redeveloped at the shipyard, with the northern end still being a "work in progress," a 2019 report by the Post and Courier said.[7]
Of course, the redevelopment has cost the city a lot of money, and questions about how successful the completed redevelopment will linger.
Dr. Michael Touchton, a professor and co-author of the book Salvaging Community: How American Cities Rebuild Closed Military Bases, told the outlet that there is no simple solution to what will be successful and what may not work with the redevelopment. However, he said areas created for the public, such as parks and museums, will likely do well.[7]
"That represents more or less the high end of what communities can hope for, at least on this timeline," Touchton said. "The trajectory looks good. There's more that needs to be done, of which you're obviously aware."[7]
Regardless of how well the new establishments do, there is no way to replace all the jobs that the shipyard once offered, Touchton added.
"The jobs on former bases never return to the level the military had when they were at peak employment. There is no case I know of where redevelopment has succeeded in replacing the jobs fully."[7]
Complaints also began pouring in from residents of nearby neighborhoods. Residents are worried that redeveloping the site could expose them to harmful substances, such as asbestos.
The South Carolina Department of Health and Environmental Control did an air sampling when the redevelopment project began to make sure local areas were safe.
Get Your FREE Mesothelioma Packet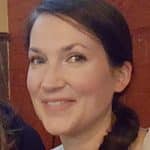 Mary Ellen Ellis has been the head writer for Mesothelioma.net since 2016. With hundreds of mesothelioma and asbestos articles to her credit, she is one of the most experienced writers on these topics. Her degrees and background in science and education help her explain complicated medical topics for a wider audience. Mary Ellen takes pride in providing her readers with the critical information they need following a diagnosis of an asbestos-related illness.
Get Your FREE Mesothelioma Packet
Page Edited by Patient Advocate Dave Foster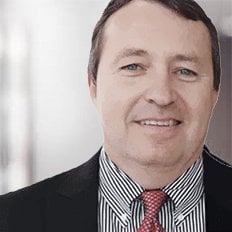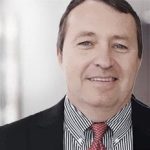 Dave has been a mesothelioma Patient Advocate for over 10 years. He consistently attends all major national and international mesothelioma meetings. In doing so, he is able to stay on top of the latest treatments, clinical trials, and research results. He also personally meets with mesothelioma patients and their families and connects them with the best medical specialists and legal representatives available.