Lockheed Shipbuilding and Construction Company
This page has been fact checked by an experienced mesothelioma Patient Advocate. Sources of information are listed at the bottom of the article.
We make every attempt to keep our information accurate and up-to-date.
Please Contact Us with any questions or comments.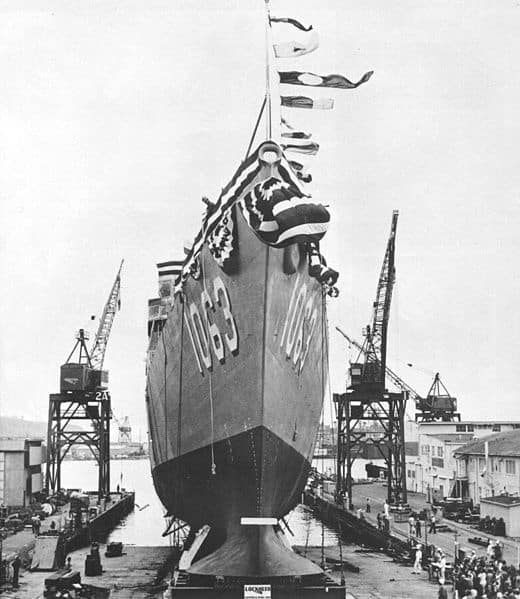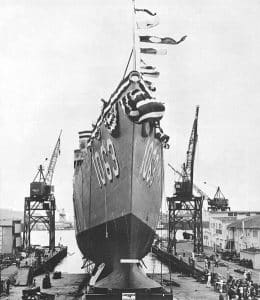 Based out of Seattle, Lockheed Shipbuilding and Construction Company was a prominent shipyard that sat along the Duwamish River. Also known as Lockheed Shipbuilding, it had the important role of building and repairing U.S. Navy vessels, but its reliance on asbestos put thousands of workers and veterans at risk of developing serious diseases like mesothelioma.
About Lockheed Shipbuilding
Lockheed Shipbuilding was initially established in 1898 under the name Puget Sound Bridge and Dredging Company. The business established itself as a shipbuilding business during the 1930s, along Seattle Harbor Island's west side, at 2929 16th Avenue Southwest.
According to the Museum of History & Industry, the shipyard was "responsible for many ships, including some of the Washington State Ferries and many naval vessels during and after World War II."[1]
Lockheed Shipbuilding had a shipway, three dry docks, and five piers spread out over eighteen acres. After building numerous ships during World War II, the shipyard continued construction and repair throughout the 1960s, creating notable vessels such as the USS Reasoner and USS Shreveport.
Workers at the shipyard also built dredges, tugs, ice breakers, minesweepers, and guided-missile frigates.[1]
From the mid-1960s into the early 1970s, Lockheed Shipbuilding created numerous landing platform dock ships (LPDs).
Like most shipyards before the late 1970s, before government regulations on asbestos use, Lockheed Shipbuilding relied on toxic asbestos for its resistance to heat and fire, affordability, and ease of use. This, in turn, led to numerous health issues among workers and even deaths.
Asbestos Lawsuits Against Lockheed Shipbuilding
One of the first asbestos lawsuits against Lockheed Shipbuilding occurred during the 1990s when one of its former workers died from malignant mesothelioma. According to court documents, the lawsuit was reversed after determining the plaintiff's "official" employer was E.J. Bartells.[2]
The lawsuit was filed by a father and son, Reuben Arnold (father) and Daniel Arnold (son), both Washington State residents and worked at the shipyard; however, Reuben was considered a general contractor Lockheed since his employer at the time was Bartells.[2]
Both dad and son eventually developed asbestosis after working years at Lockheed Shipbuilding. Reuben didn't learn about the dangers of working around asbestos until decades later and claimed he never received warnings that it could affect his health.[2]
Although Daniel, an insulation assistant, wore a respirator, protective suit, gloves, and generally changed clothes after work, his father never did. Reuben would return to the family home with asbestos fibers clinging to his hair, clothes, and skin each day. The second-hand fibers then transferred to Daniel, who lived in the family home while growing up.
Court documents state that board-certified pathologist Dr. Samuel Hammar testified that Daniel's asbestos disease was caused by "exposure to asbestos fibers brought home on the clothing and shoes of his father from June 1960-1988 while Daniel lived at his parents' home as well as his own occupational exposures to asbestos."[2]
Father and son's illnesses eventually worsened. Both were ultimately diagnosed with malignant mesothelioma, a deadly disease with no known cure. They have both since passed away, but Reuben's widow continued to fight for justice.
In August 2010, Lockheed lost the lawsuit on appeal after the plaintiff argued that the shipyard failed to ensure its workers were safe from the dangers of asbestos. The plaintiff won the case after the Court of Appeals of Washington ruled that the shipyard was responsible yet failed to keep its workers safe from toxic asbestos fibers.
However, in 2011, the decision was reversed again when the court approved a summary judgment in favor of Lockheed.
Asbestos Dangers
Asbestos was known to cause life-threatening injuries well before most U.S. shipyards stopped using the known carcinogen. Yet the profits were big for asbestos manufacturers, who continued to ship asbestos products to shipyards. Manufacturers largely ignored warning signs of asbestos health risks for the sake of making money.
Asbestos fibers are tiny, odorless, and undetectable by the human eye. Workers inhaled or ingested fibers daily without having any idea since they couldn't see the fibers. Many shipyard workers worked in cramped conditions for long hours, surrounded by asbestos fibers.
Once asbestos fibers enter the body, it's impossible to expel them all. Over time, these tiny fibers can cause substantial damage.
The fibers can attach themselves to the lining of major organs, such as the lungs, stomach, and heart. Eventually, the lining becomes scarred, and cancerous cells and tumors start to form. This damage can lead to asbestosis, asbestos-related lung cancer, or mesothelioma, a deadly cancer.
Extreme Asbestos Issues at Lockheed
In 2007, the Environmental Protection Agency (EPA) named Lockheed a Superfund site, meaning a site designated by the U.S. government to undergo large-scale cleanups due to the toxins and pollutants in the area.[3]
The EPA specifically designated Lockheed's Shipyard 2, or "Yard II," as a Superfund site, as this is where it found most toxins.
"Cleanup is needed to reduce contaminants in mud-dwelling animals, fish, shellfish and birds, and to reduce people's exposure to contaminated mud through net fishing, beach play, clamming or eating resident fish," the EPA wrote on its official site.
"The Lockheed Martin Corporation is responsible for cleanup of the property with oversight from the EPA. The estimated cost of cleanup is $48.1 million."
The Lockheed Martin Corporation had to remove contaminants across forty acres, including dredging more than "151,000 cubic yards of sediment." The EPA reports that final cleanup, including laying sand across the area after cleanup, is scheduled to conclude by 2020.
Lockheed Shipbuilding Today
Lockheed Shipbuilding closed in 1987, primarily due to asbestos contamination. The Port Authority of Seattle purchased Shipyard 2 in 1992. In 1994, Lockheed merged with Martin-Marietta.
Get Your FREE Mesothelioma Packet
Page Edited by Patient Advocate Dave Foster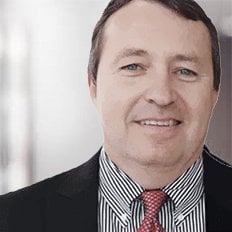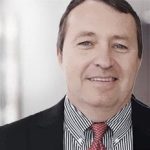 Dave has been a mesothelioma Patient Advocate for over 10 years. He consistently attends all major national and international mesothelioma meetings. In doing so, he is able to stay on top of the latest treatments, clinical trials, and research results. He also personally meets with mesothelioma patients and their families and connects them with the best medical specialists and legal representatives available.