The Nicolet Company/Keasbey & Mattison
This page has been fact checked by an experienced mesothelioma Patient Advocate. Sources of information are listed at the bottom of the article.
We make every attempt to keep our information accurate and up-to-date.
Please Contact Us with any questions or comments.
The Nicolet Company/Keasby & Mattison made several products with asbestos, including pipe insulation. The company faced thousands of lawsuits over mesothelioma, asbestosis, and lung cancer due to exposure through their products. Victims can now make claims through an Armstrong asbestos trust fund.
Nicolet History
Nicolet has a long and complicated corporate history. Over more than 100 years, it evolved from a pharmaceutical company to a construction materials company and was acquired multiple times by other similar companies.
The original company, Keasbey & Mattison, was founded in 1873 by business partners Dr. Richard V. Mattison and Henry G. Keasbey. The two men set up a production facility in the small town of Ambler, Pennsylvania, in 1881 and began the company to make pharmaceuticals.
It wasn't long afterward that the inventive Mattison discovered that they could mix the laxative medicine milk of magnesia with asbestos to produce an effective insulating material. They began making it as insulation for pipes and by 1886 had switched from making medicines to manufacturing the insulation along with other construction materials.
Within a couple of decades, the company had expanded and become a leading producer in the U.S. of asbestos materials. The company also shortened its name to K & M at this time.
By 1934, K & M sold to a British company called Turner & Newall, another company that already made asbestos products. Turner & Newell, in turn, was sold to Nicolet Industries and CertainTeed Corporation in the 1960s.
Both companies operated at the Ambler facility, making construction products and automobile parts. Many of these products, both under the Nicolet and CertainTeed brands, were made with asbestos. By 1987 the number of lawsuits facing the company became overwhelming, and it filed for bankruptcy. Eventually, the brands would become divisions of Armstrong World Industries.
Use of Asbestos in Products
Asbestos was commonly used in most construction products when Nicolet and K & M were making them. Asbestos was so popular in construction because it was readily available, affordable, and added insulation and strength to materials.
The company began using asbestos for pipe insulation. Still, over many years it expanded its product line to include many different construction products, a lot of them made with asbestos:
Block insulation
Cement air ducts
Asbestos shingles
Asbestos cement structural sheets
Asbestos cloth
Boiler jackets
Pipe insulation
Nicolet also made automotive parts, and some of these were likely to have contained asbestos at one point. For car parts, linings in brakes and clutches most commonly used the mineral. This is because these parts are vulnerable to excessive friction and overheating that can cause them to fail.
Asbestos is effective at resisting overheating and high temperatures. Many Nicolet products probably used asbestos in their materials.
Workers Exposed to Asbestos
All of the asbestos used in K & M and Nicolet products posed a risk to anyone exposed to it. The tiny fibers of asbestos minerals can easily come loose, especially when handled and disturbed.
These fibers can then become part of the dust in the air, leading to unintentional inhalation. Any workers who inhaled these fibers risked getting sick and being diagnosed later in life with mesothelioma.
Those workers who were put at risk for asbestos exposure include anyone who worked in the Ambler factory, any workers who were on job sites or automotive repair shops that used the parts, and even family members of these workers who could have been exposed second-hand.
Construction workers, including drywall installers, laborers, electricians, plumbers, carpenters, insulation workers, demolition workers, and others, were all put at risk of being exposed to dust on worksites that could have contained asbestos fibers.
Auto mechanics were also risked exposure if they worked with or handled Nicolet products with asbestos. For example, a mechanic replacing brakes on a car could have been exposed to the asbestos dust that built up in the brakes because of the friction.
Family members of these workers were also in danger because their loved ones may have brought asbestos fibers home on their clothing and tools.
Litigation and Asbestos Trust
Beginning in the 1970s and into the 1980s, Nicolet and CertainTeed began to see lawsuits from these former workers and their families. They were exposed and later diagnosed with mesothelioma or other illnesses.
Many of the cases came from K & M insulation exposure, but because Nicolet and CertainTeed had acquired the company, they became liable.
Eventually, Armstrong World Services was liable for all cases brought that were related to K & M or Nicolet. A landmark case determined this liability and opened the door for other victims of asbestos exposure to sue more companies.
Another notable case came from Mary Samsel, a woman diagnosed with lung cancer at forty-seven. She had grown up in Ambler, and her father worked at the Nicolet cement plant. She came to work with him on several occasions.
When diagnosed with lung cancer, doctors found asbestos fibers in her lung tissue. She was able to settle with the company for an undisclosed amount of compensation.
Because of many more lawsuits like these, Nicolet filed for bankruptcy in 1987. When Armstrong World Industries eventually acquired the company, it took over liability for asbestos victims. Armstrong created a trust, the Armstrong World Industries Asbestos Trust, in 2006, funded with over $2 billion to compensate victims of exposure.[1]
Superfund Site in Ambler
The Ambler facility operated for decades using asbestos and other chemicals. In the 1970s, the Environmental Protection Agency (EPA) discovered that Nicolet was dumping its toxic waste in the area.
The EPA fined the company over a million dollars but bankruptcy prevented it from actually paying that fine. The mess was so bad that toxic waste was found to a depth of thirty feet in some spots.
The EPA listed it as a Superfund site, and cleanup began in 2009. Before the designation, the dump area had been used as a playground, although it shut down in the 1980s because of contamination from asbestos.[2]
Victims of asbestos exposure from Nicolet, K & M, and CertainTeed products can file claims for compensation through the Armstrong Trust. It is active and accepts valid claims for medical compensation and other damages.
Get Your FREE Mesothelioma Packet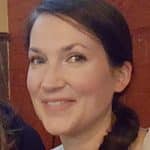 Mary Ellen Ellis has been the head writer and editor for Mesothelioma.net since 2016. With hundreds of mesothelioma and asbestos articles to her credit, she is one of the most experienced writers on these topics. Her degrees and background in science and education help her explain complicated medical topics for a wider audience. Mary Ellen takes pride in providing her readers with the critical information they need following a diagnosis of an asbestos-related illness.
Get Your FREE Mesothelioma Packet
Page Edited by Patient Advocate Dave Foster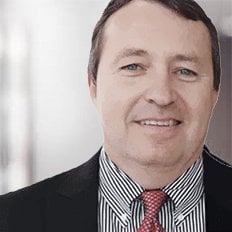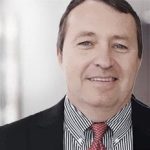 Dave has been a mesothelioma Patient Advocate for over 10 years. He consistently attends all major national and international mesothelioma meetings. In doing so, he is able to stay on top of the latest treatments, clinical trials, and research results. He also personally meets with mesothelioma patients and their families and connects them with the best medical specialists and legal representatives available.