This page has been fact checked by an experienced mesothelioma Patient Advocate. Sources of information are listed at the bottom of the article.
We make every attempt to keep our information accurate and up-to-date.
Please Contact Us with any questions or comments.
The CertainTeed Corporation manufactured roofing and other construction materials with asbestos for many years.[1] This caused asbestos exposure and resulting illness in many workers over the years. Facing thousands of asbestos lawsuits, CertainTeed is still in the process of trying to create an asbestos trust fund to compensate victims.
CertainTeed Asbestos History and Asbestos
In 1904, George M. Brown founded General Roofing Manufacturing Company. This original company was located in East St. Louis, Illinois.
Today, the company is headquartered in Valley Forge, Pennsylvania. General Roofing's early slogan was, "Quality made certain, satisfaction guaranteed." This slogan was the basis for a 1917 name change to Certain-teed.[1] The name changed to CertainTeed in 1976.
Over time, CertainTeed expanded its product line from roofing materials to a range of commercial and residential construction products.
CertainTeed's product line included insulation, cement pipe, vinyl siding, and others. Many additions to the product lineup came from the acquisition of other construction material manufacturers.[1]
CertainTeed began using asbestos in its products in the 1930s. Asbestos-cement pipe was one of the primary products that contained asbestos.
Celotex Corporation acquired CertainTeed in 1938, but the company regained independence shortly after, in the 1940s. During this period, it expanded its product line to include gypsum wallboard. It also opened a research and development department that included developing new asbestos products.
In the 1960s, CertainTeed added fiberglass products to its line. It merged with Gustin-Bacon Manufacturing Company, an important fiberglass company.
CertainTeed acquired other companies that used asbestos in the 1960s, increasing its future liabilities. These included Bowles & Eden Supply Company, Rohan Company, and Keasbey and Mattison Company.
In 1988, CertainTeed was acquired by Saint-Gobain, becoming a wholly-owned subsidiary of that company. Today CertainTeed continues to be a leading manufacturer of construction materials.[2]
How Did CertainTeed Use Asbestos?
Asbestos was commonly used in construction materials from the early 1900s through the 1970s. At that time, the federal government began to restrict its use. In the 1960s, information began to emerge linking asbestos to serious diseases, including incurable cancer.[3]
CertainTeed began using asbestos in its products in the 1930s, only ceasing use around 1990. For more than fifty years, the company made and distributed products with asbestos. These products included:
Cement sheets
Cement pipes
Plastic cement
Sealing cement
Cold process cement
Acoustical plaster
Roof coating
Joint treating compound
Base flashing
Who Was Exposed to Asbestos by CertainTeed?
Asbestos fibers are tiny and easily come loose from the mineral. This is not uncommon when the material is used in construction. When the tiny fibers come loose, they fill the air with dust, eventually settling on surfaces. Those in the vicinity may inhale or consume the fibers without realizing it.
The fibers do not pass easily through the body; instead, they become lodged in tissues, causing cell damage over time and leading to illness years later.[4] Anyone who worked with CertainTeed asbestos products was likely exposed.
Factory workers that manufactured CertainTeed products had the highest risks of asbestos exposure. Even those workers who did not handle asbestos directly could have been exposed. Exposure extends well beyond CertainTeed employees, however.
Workers using CertainTeed products in other industries were also likely exposed:
CertainTeed Asbestos Superfund Sites
CertainTeed also left behind a contaminated legacy. More than one Environmental Protection Agency Superfund site contains asbestos from CertainTeed and other manufacturers.
These include the Alviso site near San Jose, California, and the Ambler asbestos piles in Ambler, Pennsylvania. These sites include dumped waste products from CertainTeed and other companies.[5][6]
Asbestos Lawsuits Against CertainTeed
CertainTeed commonly used asbestos, putting many at risk for developing asbestos-related illnesses. Those brought against the company numbered in the thousands.
Secondhand Exposure Caused by CertainTeed Products
One lawsuit example was brought by the wife of a Los Angeles Department of Water and Power worker. She claimed she developed mesothelioma after her husband brought asbestos fibers home on his clothes. He worked for years as a cement pipe cutter, using mostly asbestos-containing pipes made by CertainTeed.
CertainTeed argued the city of Los Angeles was liable; however, the jury forced Los Angeles and CertainTeed to share costs, and CertainTeed was required to pay 70% of the $208.8 million award.[7]
Nearly $4 Million Award Against CertainTeed
Another lawsuit against CertainTeed concluded in 2005 with a $3.8 million award. In this case, a machine operator developed mesothelioma after working for more than twenty-five years for the West Contra Costa County Wastewater District. In his line of work, he used cement pipe made by CertainTeed.
The jury found in favor of the worker because of evidence that CertainTeed knew the risks of asbestos from the mid-1960s. Despite this knowledge, the company failed to warn workers.[8]
CertainTeed Wins Wrongful Death Lawsuit
In some cases, CertainTeed has been successful in getting asbestos lawsuits dismissed. Francisco Herrera died from mesothelioma after working with asbestos cement pipes. As a pipefitter, he sawed the asbestos pipes, creating dust that contaminated the air.
Herrera's family filed a lawsuit against CertainTeed, seeking $5 million in compensatory damages. The jury agreed with CertainTeed's legal team that the family did not have enough evidence to show it was the company's products that caused his illness.[9]
Certainteed Asbestos Trust Fund Controversy
CertainTeed fought off lawsuits for many years before using bankruptcy as a tool to cope with asbestos liabilities. It stated that it had spent $2 billion on claims.[10]
The company went to Texas, set up an affiliate, DBMP, based in North Carolina, and then DBMP filed for bankruptcy. CertainTeed made this move to deal with approximately 60,000 asbestos claims.
The maneuver is controversial and known as the 'Texas Two Step.' It is a way for companies to shuttle asbestos liabilities into a subsidiary that then files for bankruptcy and sets up an asbestos trust. When it works, the strategy allows a company to get out of lawsuits.
Not all companies get away with it, though. In 2020, a bankruptcy judge said CertainTeed may have defrauded asbestos victims by setting up the affiliate with the sole purpose of resolving claims.[10]
In 2022, CertainTeed asbestos victims and their lawyers fought to get a receiver to undo the company's strategy to dodge liability. They hope to get greater access to the company's assets to compensate them. A trust from a bankrupt subsidiary would limit the damages victims could recover.[11]
What will ultimately happen with CertainTeed, DBMP, and asbestos lawsuits remains to be seen. It is currently unresolved.
What to Do if You Were Exposed to CertainTeed Asbestos Products
Without an established trust fund, victims of asbestos exposure still have an opportunity to bring lawsuits against CertainTeed. The current situation is confusing and fraught for victims of asbestos exposure.
If you or a loved one worked with CertainTeed products and now have mesothelioma or another asbestos illness, contact a mesothelioma lawyer. They can review your case and provide options. If they think you are entitled to compensation, they can help you file a lawsuit.
Get Your FREE Mesothelioma Packet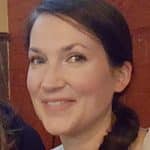 Mary Ellen Ellis has been the head writer for Mesothelioma.net since 2016. With hundreds of mesothelioma and asbestos articles to her credit, she is one of the most experienced writers on these topics. Her degrees and background in science and education help her explain complicated medical topics for a wider audience. Mary Ellen takes pride in providing her readers with the critical information they need following a diagnosis of an asbestos-related illness.
Get Your FREE Mesothelioma Packet
Page Edited by Patient Advocate Dave Foster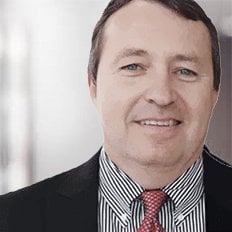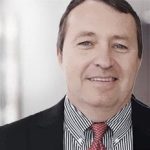 Dave has been a mesothelioma Patient Advocate for over 10 years. He consistently attends all major national and international mesothelioma meetings. In doing so, he is able to stay on top of the latest treatments, clinical trials, and research results. He also personally meets with mesothelioma patients and their families and connects them with the best medical specialists and legal representatives available.