This page has been fact checked by an experienced mesothelioma Patient Advocate. Sources of information are listed at the bottom of the article.
We make every attempt to keep our information accurate and up-to-date.
Please Contact Us with any questions or comments.
The CertainTeed Corporation began as a manufacturer of roofing materials, expanding over time to produce various construction materials, often made with asbestos.[1] This caused asbestos exposure and resulting illness in many workers over the years. Although the company faced many related lawsuits paying out millions of dollars, CertainTeed did not go bankrupt or create an asbestos trust fund.
Company History
In 1904, George M. Brown founded General Roofing Manufacturing Company. This original company was located in East St. Louis, Illinois.
Today, the company is headquartered in Valley Forge, Pennsylvania. General Roofing's early slogan was, "Quality made certain, satisfaction guaranteed." This slogan was the basis for a 1917 name change, forming CertainTeed.[1]
Over time, CertainTeed expanded its product line from roofing materials to a range of commercial and residential construction products. These products included insulation, cement pipe, vinyl siding, and others. Many additions to the product lineup came from the acquisition of other construction material manufacturers.[1]
In 1988, CertainTeed was acquired by Saint-Gobain, becoming a wholly-owned subsidiary of that company. Today CertainTeed is a leading manufacturer of construction materials.[2]
It survived the numerous asbestos-related lawsuits it faced in the 1980s and 1990s. Although the company never filed for Chapter 11 and is still successful today, CertainTeed has paid millions in settlements related to asbestos-related illnesses.
Asbestos Use
Asbestos was commonly used in construction materials from the early 1900s through the 1970s. At that time, the federal government began to restrict its use. In the 1960s, information began to emerge linking asbestos to serious diseases, including incurable cancer.[3]
CertainTeed began using asbestos in its products in the 1930s, only ceasing use in the 1980s. For more than fifty years, the company made and distributed products with asbestos. These products included cement sheets, cement pipes, plastic cement, sealing cement, cold process cement, acoustical plaster, roof coating, and joint treating compound.
Asbestos Exposure
Asbestos fibers are tiny and easily come loose from the mineral. This is not uncommon when the material is used in construction. When the tiny fibers come loose, they fill the air with dust, eventually settling on surfaces. Those in the vicinity may inhale or consume the fibers without realizing it.
The fibers do not pass easily through the body; instead, they become lodged in tissues, causing cell damage over time and leading to illness years later.[4] Anyone who worked with CertainTeed asbestos products was likely exposed to some extent.
Factory workers that manufactured CertainTeed products were most likely to be exposed. Even those workers who did not handle asbestos directly could have been exposed. Exposure extends well beyond CertainTeed employees, however.
Workers using CertainTeed products in other industries were also likely exposed. This means many construction workers, boiler workers, plumbers, electricians, shipbuilders and repairers, and others could have been exposed because of CertainTeed.
Superfund Sites
CertainTeed also left behind a contaminated legacy. More than one Environmental Protection Agency Superfund site contains asbestos from CertainTeed and other manufacturers.
These include the Alviso site near San Jose, California, and the Ambler asbestos piles in Ambler, Pennsylvania. These sites include dumped waste products from CertainTeed and other companies.[5][6]
Asbestos Lawsuits
CertainTeed commonly used asbestos, putting many at risk for developing asbestos-related illnesses. Those brought against the company numbered in the thousands.
One lawsuit example was brought by the wife of a Los Angeles Department of Water and Power worker. She claimed she developed mesothelioma after her husband brought asbestos fibers home on his clothes. He worked for years as a cement pipe cutter, using mostly asbestos-containing pipes made by CertainTeed.
CertainTeed argued the city of Los Angeles was liable; however, the jury forced Los Angeles and CertainTeed to share costs, and CertainTeed was required to pay 70% of the $208.8 million award.[7]
Another lawsuit against CertainTeed concluded in 2005 with a $3.8 million award. In this case, a machine operator developed mesothelioma after working more than twenty-five years for the West Contra Costa County Wastewater District. In his line of work, he used cement pipe made by CertainTeed.
The jury found in favor of the worker because of evidence that CertainTeed knew the risks of asbestos from the mid-1960s. Despite this knowledge, the company failed to warn workers.[8]
Bankruptcy
Unlike many similar companies, CertainTeed did not need to file for bankruptcy for many years. It fought asbestos lawsuits for decades, remaining in business.
The company set up an affiliate, DBMP, based in North Carolina, to deal with approximately 60,000 asbestos claims. By 2020, DBMP could not continue and filed for bankruptcy. It had spent $2 billion on claims at that point.[9]
CertainTeed now faces more legal issues over DBPM. A Bankruptcy judge said the company may have defrauded asbestos victims by setting up the affiliate with the sole purpose of resolving claims.[10] How the bankruptcy ends, and what it means for claimants, remains to be seen.
CertainTeed no longer makes products with asbestos. In fact, the company is now dedicated to manufacturing sustainable and eco-friendly construction products; however, this does not change the harm it caused by exposing people to dangerous asbestos. If you can trace your asbestos illness to working for CertainTeed or their products, you can file a lawsuit to seek damages.
Get Your FREE Mesothelioma Packet
Page Edited by Patient Advocate Dave Foster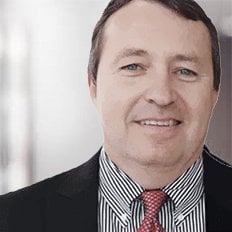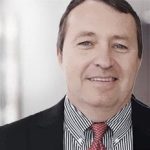 Dave has been a mesothelioma Patient Advocate for over 10 years. He consistently attends all major national and international mesothelioma meetings. In doing so, he is able to stay on top of the latest treatments, clinical trials, and research results. He also personally meets with mesothelioma patients and their families and connects them with the best medical specialists and legal representatives available.