Defoe Shipbuilding Company
This page has been fact checked by an experienced mesothelioma Patient Advocate. Sources of information are listed at the bottom of the article.
We make every attempt to keep our information accurate and up-to-date.
Free Mesothelioma Packet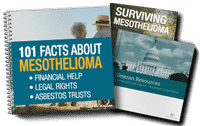 New treatment options
Learn from survivors
Veterans benefits & claims
File for your share of $30 billion in trust funds
Please Contact Us with any questions or comments.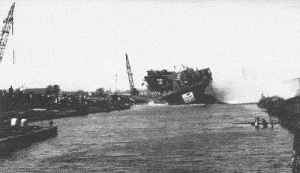 Situated in Bay City, Michigan, along the Saginaw River, Defoe Shipbuilding Company was one of the smaller-sized vessel repair and construction yards during World War II.[1] While the shipyard helped the U.S. Navy and war effort, workers often experienced exposure to asbestos on the job.
About Defoe Shipbuilding Company
Initially known as Defoe Boat and Motor Works, the Defoe Shipbuilding was founded in 1905 and saw its beginnings as a shipbuilding facility and doing work in repairs, specifically knock-down and gasoline-fueled ships.[1]
Free Mesothelioma Packet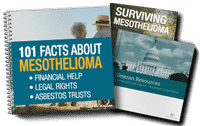 New treatment options
Learn from survivors
Veterans benefits & claims
File for your share of $30 billion in trust funds
Around a decade later, the U.S. Navy helped the shipyard to expand into constructing and repairing a variety of different vessels, including private yachts, commercial vessels, and government vessels.[1] The shipyard eventually constructed destroyers, minesweepers, and destroyer transports for the military during World War II.
One of the yachts built was named Barbara Anne by then-president, Dwight Eisenhower. The shipyard also built another yacht, named Honey Fitz by former President John F. Kennedy, who named the vessel after his maternal grandfather.[2]
From 1939 to 1945, Defoe Shipbuilding constructed 154 vessels for the U.S. Navy.[3]
Vessel construction and repair continued after the war, and workers began also focusing on bulk carriers. Work continued for the shipyard until it permanently closed its doors in 1976.[3]
Asbestos and Defoe Shipbuilding
Asbestos use at most U.S. shipbuilding and repair yards is not a secret anymore. Prior to strict regulations placed on asbestos use by the Environmental Protection Agency (EPA), most shipyards relied heavy on asbestos, a toxic set of minerals known to cause life-threatening diseases.[4]
At Defoe, employers knew of asbestos dangers as early as 1944, when the U.S. Maritime Commission filed a report on the known risks. The report was created specifically for shipbuilders, as most of them worked daily around asbestos. Pipefitters and insulation installers were especially at risk.[5]
The report urged employers to ensure workers wore protective gear at all times and provided helpful tips and suggestions on how to reduce the chances of workers inhaling asbestos fibers. Most shipyards, however, didn't fully adhere to the recommendations and instead concentrated on pushing its workers to build vessels efficiently.
Defoe Shipbuilding Company workers not only worked around asbestos daily, but many workers were confined in small spaces without proper ventilation. This increased the chances of the workers developing an asbestos-related disease.
In fact, a number of workers in shipyards did develop toxic diseases many years later. The diseases were linked back to times the workers spent at shipbuilding and repair companies.[6]
The most common disease associated with asbestos exposure is malignant mesothelioma. There is currently no cure for the disease, and it develops after microscopic asbestos fibers become lodged inside the body and attach themselves to the linings of the major organs.[7]
Over time, the lining can become scarred and damaged, which eventually leads to cancerous cells and tumors.[7]
It's extremely important for anyone who worked in the shipbuilding industry to get regular medical checkups. Be certain to tell your physician if you've ever been exposed to asbestos.
Defoe Shipbuilding Today
As mentioned earlier, Defoe Shipbuilding officially ended its operations in 1976 due to the Navy contracts expiring. The shipyard later became the site for H. H. Hirschfield & Sons scrapyard, until more recently, when it was bought out by OmniSource, Inc.[3]
Page Edited by Patient Advocate Dave Foster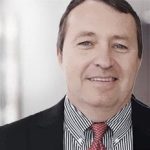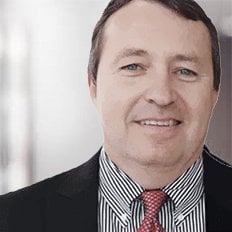 Dave has been a mesothelioma Patient Advocate for over 10 years. He consistently attends all major national and international mesothelioma meetings. In doing so, he is able to stay on top of the latest treatments, clinical trials, and research results. He also personally meets with mesothelioma patients and their families and connects them with the best medical specialists and legal representatives available.