Defoe Shipbuilding Company
This page has been fact checked by an experienced mesothelioma Patient Advocate. Sources of information are listed at the bottom of the article.
We make every attempt to keep our information accurate and up-to-date.
Please Contact Us with any questions or comments.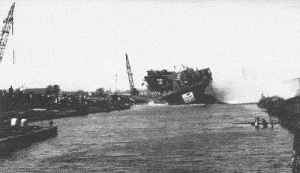 Situated in Bay City, Michigan, along the Saginaw River, Defoe Shipbuilding Company was one of the smaller-sized vessel repair and construction yards during World War II.[1] While the shipyard helped the U.S. Navy and the war effort, workers often experienced exposure to asbestos on the job.
The History of the Defoe Shipbuilding Company
Initially known as Defoe Boat and Motor Works, Defoe Shipbuilding was founded in 1905 and began as a shipbuilding facility. It specialized in building knock-down and gasoline-fueled boats but also did repairs.[1]
World War I and the Interwar Years
Around a decade after its founding, Defoe was needed for the war effort. It won a U.S. Navy contract for spent torpedo chasers and steel mine planters.
After the war, the shipyard returned to building private, commercial, and government vessels. These included patrol boats and tugboats for the U.S. Coast Guard.[1]
World War II
Navy contracts picked up again with the onset of World War II. The name of the shipyard changed to Defoe Shipbuilding Company in 1941. It built destroyers, minesweepers, and destroyer transports for the war effort. From 1939 to 1945, Defoe Shipbuilding constructed 154 vessels for the U.S. Navy.[3]
Famous Yachts
Defoe Shipbuilding constructed several yachts over the years for prominent figures. These included the Barbara Anne for president Dwight Eisenhower in 1956, named for his granddaughter.
Defoe also built a yacht named Honey Fitz by former President John F. Kennedy, who named the vessel after his maternal grandfather.[2] President Nixon received a yacht from Defoe named the Tricia for his daughter.
Post-War Years and Closing
Vessel construction and repair continued after the war, and workers also began focusing on bulk carriers. The shipyard built two Great Lakes freighters.
By the 1970s, Navy contracts had essentially dried up, and the shipyard had fewer projects. After closing in 1976, the former Defoe site became a scrap yard.[3]
How Did Defoe Shipbuilding Use Asbestos?
Asbestos use in shipbuilding and repair was common during the peak years Defoe operated. Prior to strict regulations placed on asbestos use by the Environmental Protection Agency (EPA), most shipyards relied heavily on asbestos and used it in hundreds of ship components.[4]
At Defoe, employers knew of asbestos dangers as early as 1944, when the U.S. Maritime Commission filed a report on the known risks. The report was created specifically for shipbuilders, as most of them worked daily around asbestos. Pipefitters and those who worked around insulation, such as boiler workers, were especially at risk.[5]
The report urged employers to ensure workers wore protective gear at all times and provided helpful tips and suggestions on how to reduce the chances of workers inhaling asbestos fibers. Most shipyards, however, didn't fully adhere to the safety recommendations and instead concentrated on pushing their workers to build vessels quickly.
Defoe Shipbuilding Company workers not only worked around asbestos daily, but many workers operated in small spaces without proper ventilation. This increased the chances of the workers developing an asbestos-related disease.
How Did Asbestos at Defoe Shipbuilding Harm Workers?
A number of workers in shipyards developed asbestos diseases many years later. Illnesses like cancer and lung scarring are strongly connected to workplace asbestos exposure.[6]
The most insidious disease associated with asbestos exposure is malignant mesothelioma. There is currently no cure for it, and asbestos exposure is the primary cause.[7]
Inhaled asbestos fibers lodge in tissues inside the respiratory tract. Over time, it can become scarred and damaged, leading to cancerous cells and tumors.[7]
It's essential for anyone who worked in the shipbuilding industry to get regular medical checkups. Be sure to tell your physician if you've ever experienced asbestos exposure.
How Can Defoe Shipbuilding Workers Seek Compensation?
If you or a loved one worked at Defoe and now have an asbestos illness, you have options for seeking compensation. Your first step should be to talk to an experienced mesothelioma lawyer. They can review your case for free and offer options and advice.
Many workers file lawsuits against the companies that supplied their employer with asbestos products. If those companies have gone bankrupt, they likely set up asbestos trusts to compensate future claimants. A lawyer can help you file a lawsuit or make an asbestos trust claim and give you the best chance of being compensated for your illness.
Get Your FREE Mesothelioma Packet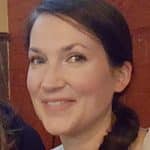 Mary Ellen Ellis has been the head writer for Mesothelioma.net since 2016. With hundreds of mesothelioma and asbestos articles to her credit, she is one of the most experienced writers on these topics. Her degrees and background in science and education help her explain complicated medical topics for a wider audience. Mary Ellen takes pride in providing her readers with the critical information they need following a diagnosis of an asbestos-related illness.
Get Your FREE Mesothelioma Packet
Page Edited by Patient Advocate Dave Foster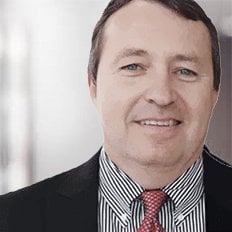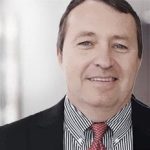 Dave has been a mesothelioma Patient Advocate for over 10 years. He consistently attends all major national and international mesothelioma meetings. In doing so, he is able to stay on top of the latest treatments, clinical trials, and research results. He also personally meets with mesothelioma patients and their families and connects them with the best medical specialists and legal representatives available.