Barbours Cut Container Terminal
This page has been fact checked by an experienced mesothelioma Patient Advocate. Sources of information are listed at the bottom of the article.
We make every attempt to keep our information accurate and up-to-date.
Please Contact Us with any questions or comments.
Barbours Cut Container Terminal opened on the Galveston Bay of the Texas Gulf Coast in 1977.[1] Workers in ports and shipyards like Barbours Cut worked around asbestos and risked being exposed and diagnosed with mesothelioma and other diseases.
Asbestos and Illness
The expansive terminal and its toxic products caused workers to develop toxic asbestos diseases such as mesothelioma.
Barbours Cut Terminal didn't get sued by any workers who developed illnesses, at least as court records show; however, the Houston Port Authority did.
The Houston Port Authority owns not only Barbours but also several other shipyards, all of which, at one point in time, contained excessive amounts of asbestos and asbestos-containing materials (ACMs).
Further, the company used asbestos and other toxins freely before the mid-1980s, before the Environmental Protection Agency (EPA) placed strict regulations on its use.
However, by the time regulations came around, many workers had already been around asbestos for so long that it was too late.
When you're exposed to asbestos, you run the risk of developing illnesses that currently have no cure, such as malignant mesothelioma and asbestos-related lung cancer. Most workers had no idea that they were being exposed to a carcinogen at work, and many didn't even know the dangers of asbestos since employers failed to warn them or provide safety gear.
"Federal health officials were blocked in their attempts to ban asbestos more than 25 years ago, and since then this notorious carcinogen has killed tens of thousands of Americans," Heather White of the Environmental Working Group (EWG) Action Fund said.[2]
"Asbestos is still on the market and still dangerous at even the smallest exposures."
Asbestos is made up of microscopic, odorless fibers that cannot be detected with the human eye. You don't realize when you've inhaled the tiny fibers. The body has a difficult time expelling all of the fibers, and over time, they attach to organ linings and create damage.[3]
According to the Environmental Working Group Action Fund, more than 7.6 million pounds of asbestos have been shipped to Houston and nearby New Orleans ports.[2]
Barbours Cut Container Terminal Today
Barbours remains open, and according to its official website, the terminal is undergoing a modernization program to "increase cargo handling efficiency and capacity." The company has also taken strides to be more environmentally friendly.[1]
The company has created land management and restoration programs. It also offers an environmental stewardship program through its environmental affairs department.[4]
Get Your FREE Mesothelioma Packet
Page Edited by Patient Advocate Dave Foster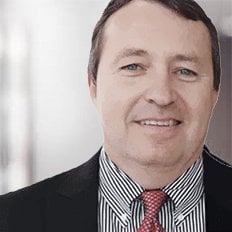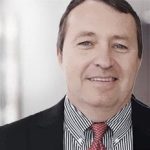 Dave has been a mesothelioma Patient Advocate for over 10 years. He consistently attends all major national and international mesothelioma meetings. In doing so, he is able to stay on top of the latest treatments, clinical trials, and research results. He also personally meets with mesothelioma patients and their families and connects them with the best medical specialists and legal representatives available.