This page has been fact checked by an experienced mesothelioma Patient Advocate. Sources of information are listed at the bottom of the article.
We make every attempt to keep our information accurate and up-to-date.
Please Contact Us with any questions or comments.
Anchor Packing Company made sealing products with asbestos for decades. Now defunct, Anchor's parent company Garlock has been forced into bankruptcy and set up a trust to compensate victims. If you worked with Anchor products in the past, you may be able to file a claim for compensation.
About Anchor Packing and Asbestos
Anchor Packing was founded in the early 1900s in Philadelphia and with a Canadian division in Montreal. It started making sealing products in 1908 and quickly expanded in the following decades.
Much of the company's development of new products occurred in Canada, which allowed Anchor to expand more in the U.S. It made molded sealing products for several industries, including plumbing and heating and cooling.
Anchor experienced big expansions in output and product diversity after each World War. It made brake linings, gaskets, and heat-protective gloves made with asbestos during these periods.
Anchor continued making many of its products, including innovative molded packing, through the mid-1980s.
Garlock Sealing Technologies acquired Anchor in 1987, making it a subsidiary that lasted until 1994. At that point, it stopped making any products. Garlock eventually filed for bankruptcy and set up a trust to compensate victims of asbestos exposure.
How Did Anchor Packing Use Asbestos?
Anchor's main products included sealing components, like packing and gaskets. It supplied several industries, including plumbing, shipbuilding, chemical plants, oil refineries, paper and pulp plants, construction, semiconductor plants, and power companies.[1]
The products Anchor made were often used in high-heat environments. They needed to be able to insulate against heat, withstand high temperatures, and protect against fire. For decades, Anchor used asbestos for these properties. Anchor made two main types of asbestos-containing products:[1]
Asbestos packing
Compressed asbestos sheet gaskets
These products came with several different brands and names, including:[2]
Tauril
Amflex
Ankolite
Ankoprene
Silent Grip
Anklon
Ankotallic
Conquistador
Ankotex
Who Was Exposed to Anchor Packing Asbestos?
Anchor Packing manufactured these products using asbestos. This means the company's own employees faced a significant risk of exposure. They handled and worked with the material and may have breathed in loose fibers.
The products also went out to many other industries and workplaces. Anyone working in facilities with these Anchor products also ran the risk of being exposed and getting sick with diseases like mesothelioma. Those at the greatest risk installed, removed, or repaired and maintained the Anchor sealing gaskets and packing. This includes workers in:
Power plants
Chemical plants
Oil refineries
Shipyards
The U.S. Navy
Construction
Plumbing
Pipefitting
Boilers
Steamfitting
Manufacturing
Anchor Packing Asbestos Lawsuits
The decades of asbestos use caught up with Anchor Packing Company when former employees and other workers brought lawsuits for exposure beginning in the 1990s. The company had ceased using asbestos in the 1980s, but the damage had already been done for so many.
One of the most important lawsuits against Anchor involved two men, both of whom died from mesothelioma. John Grimshaw worked in shipyards from the 1940s through the 1970s. He received the diagnosis in 1994 and died the following year. A jury awarded his estate $1.1 million to be paid by several defendants, including Anchor.[3]
Patrick McCaffery also worked in shipyards as a sheet metal worker. He suffered exposure during the 1970s and died from mesothelioma in 1995. The jury awarded his family $3 million, plus $1 million to his widow for loss of consortium and $2 million for wrongful death.[3]
In 2010, Deborah E. Boggs sued 85 defendants over the death of her husband. He worked at a Conoco Venco plant in Moundsville, West Virginia as a foreman and operator. He died from asbestosis and lung cancer. Boggs' case named Anchor one of the defendants, but it was after the Garlock bankruptcy and trust fund.[4]
The Garlock Settlement Facility
Garlock ultimately filed for bankruptcy in 2010 because of mounting legal issues related to past asbestos use in divisions like Anchor Packing. Garlock's parent company, EnPro, agreed to a settlement of $480 million for a trust to compensate victims.[5]
The trust, known as the Garlock Settlement Facility, began accepting claims in 2018. Some controversy surrounded the opening of the trust. Attorneys for plaintiffs requested that the trust be funded with $1 billion.
A bankruptcy judge found that those attorneys had withheld information about their clients' exposures to asbestos through other products and companies. The judge determined the liability of Garlock was much less than $1 billion.[6]
If You Were Exposed to Anchor Packing Asbestos Products
If you worked for Anchor Packing Company or worked in any of the industries it supplied, you could have been exposed to asbestos. If you have symptoms or a diagnosis, talk to an experienced mesothelioma lawyer.
A lawyer will review your case for free. They can figure out which companies are liable and help you take steps to recover damages or file a claim with the appropriate asbestos trust funds for compensation.
Get Your FREE Mesothelioma Packet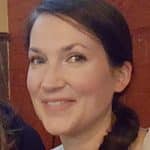 Mary Ellen Ellis has been the head writer for Mesothelioma.net since 2016. With hundreds of mesothelioma and asbestos articles to her credit, she is one of the most experienced writers on these topics. Her degrees and background in science and education help her explain complicated medical topics for a wider audience. Mary Ellen takes pride in providing her readers with the critical information they need following a diagnosis of an asbestos-related illness.
Get Your FREE Mesothelioma Packet
Page Edited by Patient Advocate Dave Foster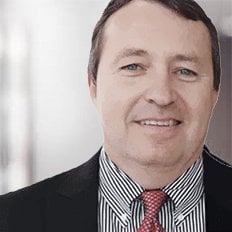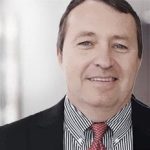 Dave has been a mesothelioma Patient Advocate for over 10 years. He consistently attends all major national and international mesothelioma meetings. In doing so, he is able to stay on top of the latest treatments, clinical trials, and research results. He also personally meets with mesothelioma patients and their families and connects them with the best medical specialists and legal representatives available.