This page has been fact checked by an experienced mesothelioma Patient Advocate. Sources of information are listed at the bottom of the article.
We make every attempt to keep our information accurate and up-to-date.
Free Mesothelioma Packet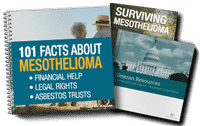 New treatment options
Learn from survivors
Veterans benefits & claims
File for your share of $30 billion in trust funds
Please Contact Us with any questions or comments.
Situated along the Willamette River in Portland, Oregon, Albina Shipyard, also known as Albina Engine & Machine Works, constructed freighters during both world wars and eventually became a repair facility.[1] It was one of the city's first major shipyards, but its use of asbestos had lasting, devastating effects on many workers.
Albina Shipyard History
The Albina Engine & Machine Works was formed in 1904 by William Cornfoot, and gained popularity throughout the years for building and repairing vessels.[2] Albina Shipyard workers produced a string of sub chasers, warships, barges, tugboats, a landing craft, fireboats, tankers, and freighters.
Free Mesothelioma Packet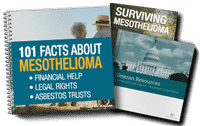 New treatment options
Learn from survivors
Veterans benefits & claims
File for your share of $30 billion in trust funds
Following World War II, the shipyard began concentrating on commercial ships. Workers constructed barges, ferries, tugboats, and yachts. The switch to commercial vessels proved successful for the shipyard and continued until 1971 when it became Dillingham Ship Repair.[1]
In 1986, Dillingham became Cascade General and started putting most of its focus on work done at the Swan Island shipyard.[3] In turn, the company closed its original shipyard in Portland.
Albina Shipyard Asbestos Exposure
Albina Shipyard played a huge role in boosting Portland's economy and providing workers with gainful employment, yet it came at a cost.
The shipyard, as with most shipyards prior to the mid-1980s, used asbestos in products, machinery, equipment and more.[4] It later became a well-known site for occupational asbestos exposure and over time, workers began falling ill to hazardous and toxic diseases associated with asbestos exposure.
Workers began developing illnesses such as malignant mesothelioma and asbestos-related lung cancer at alarming rates. In turn, lawsuits began pouring in, including a suit from the family of a man who passed away from mesothelioma.
Albina Shipyard Asbestos Lawsuits
One of the more well-known asbestos lawsuits against Albina Shipyard occurred when former worker James McCallister passed away from mesothelioma in 2002. According to court documents, McCallister worked as a shipyard carpenter, starting his career in 1956.
McCallister worked at three different Portland-area ports throughout his career, with Albina being the last one. Was Albina responsible for McCallister's disease, or did the blame fall on the shoulders of the other companies? Those were the big questions when McCallister's wife filed an asbestos lawsuit.
After several court hearings, along with new Labor rules, the court ruled that since Albina "last responsible" employer, the company was in turn financially responsible for McCallister illness.[5]
Albina Closes
In 1987, Albina closed its doors permanently after Cascade General purchased it. The new company kept the popular Albina name for many years. In 2009, the company changed its name after complaints and lawsuits started pouring in, associated with the Albina name.
According to the Occupational Safety and Health Administration (OSHA), the site was contaminated with asbestos, compounds, oil, poison, diesel fuel, petroleum, and other carcinogens.
Page Edited by Patient Advocate Dave Foster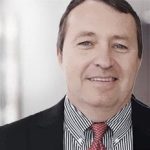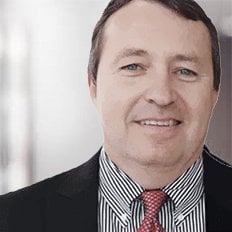 Dave has been a mesothelioma Patient Advocate for over 10 years. He consistently attends all major national and international mesothelioma meetings. In doing so, he is able to stay on top of the latest treatments, clinical trials, and research results. He also personally meets with mesothelioma patients and their families and connects them with the best medical specialists and legal representatives available.