Garlock Sealing Technologies
This page has been fact checked by an experienced mesothelioma Patient Advocate. Sources of information are listed at the bottom of the article.
We make every attempt to keep our information accurate and up-to-date.
Please Contact Us with any questions or comments.
Garlock Sealing Technologies, a subsidiary of EnPro Industries, has a history of manufacturing sealant products, which commonly contained asbestos. Exposure and asbestos-related illnesses eventually led to lawsuits against the company and bankruptcy. The company survived and established a trust fund to compensate victims.
About Garlock
A modern, multinational company, Garlock has nearly 2,000 employees. The company manufactures pipeline solutions and fluid sealing materials. Garlock also produces products for oil, mining, chemical processing, construction, and pharmaceutical industries, all of which need high-performance seals.[1]
Company History
In 1887, Olin J. Garlock invented an improved sealing system for steam engine pistons. Garlock established his business in Palmyra, New York. The company originally worked with locomotive steam engines, but the technology was eventually applied to other industries.
Over time, Garlock added to its sealing product lineup with gaskets, valves, pump diaphragms, expansion joints, compression packing, and other products.
Unfortunately, Garlock used asbestos in these products for years. The liability caused by that asbestos use would eventually lead the company to bankruptcy and reorganization.[2]
Unlike some asbestos-related companies, Garlock reorganized successfully and continues to operate as a successful industry leader.
Garlock Asbestos Products
Asbestos was used in many different industries for decades. Finally, in the 1970s, the federal government restricted its use because its fibers were linked to illnesses like mesothelioma and asbestosis.
Asbestos has many natural properties that make it useful for sealing materials, gaskets, valves, and similar products. It is pliable, strong, and lightweight. Asbestos also resists heat, fire, electricity, and many chemical reactions.
Federal asbestos regulations did not completely ban the mineral. Many companies, including Garlock, continued to use it to some extent. Some products Garlock made with asbestos include:[2]
Garlock Compressed Asbestos Sheet
Chemiseal Jacketed Gaskets
Pre-Cut Gasketing
Garlock-200 High Pressure Ring Packing
Garfite 200 Graphite Filament Packing
Plastallic Packings
Garlock Insulation Tape
Plasti-Thread Seal Tape
Garlock 612 Asbestos Tape
Asbestos Exposure from Garlock Products
Many people risked exposure to asbestos fibers due to Garlock gaskets, packing, tapes, and other sealing products. Garlock employees who worked in factories that manufactured these products were all put at risk of asbestos exposure. These employees risked inhaling or ingesting the tiny, microscopic fibers that easily break off of the mineral.
Potential exposure goes well beyond those who worked directly for Garlock. Workers who used their products were also likely to be exposed.
This includes plumbers, insulators, construction workers, engineers, electricians, steelworkers, oil and gas workers, chemical plant workers, and many others. Maintenance workers who handled these products directly were especially at risk.[3]
By handling the products, they may have disturbed the asbestos and been exposed to the fibers. Once someone inhales or ingests these fibers, they can become lodged in the body's tissues, causing serious damage over time.
Lawsuits
Because of the asbestos used in its products, Garlock has faced thousands of lawsuits from people who got sick. The company also faced lawsuits from loved ones of people who died due to illnesses caused by asbestos exposure.
Donald Reynolds, an oil refinery worker for thirty-five years, developed pleural mesothelioma due to exposure on the job. He sued several companies, including Garlock, blaming workplace asbestos exposure for his devastating illness. A jury awarded Reynolds a settlement of $3.75 million. Garlock was found to carry 60% of the liability.[4]
In another major case, a jury awarded plaintiff Wanda Jones $10.4 million. Jones was the wife of Buddy Jones, a Newport News, Virginia shipyard worker. Gaskets and sealing pumps exposed Buddy to asbestos while on the job. He later developed mesothelioma; dying before his widow won a settlement from Garlock.[5]
In still another case, a man employed at a Union Carbide plant filed a suit against Garlock and other companies after developing mesothelioma. In 2010, he and his wife won a settlement of $3 million. According to the jury, Garlock was 45% at fault for his illness.[6]
Bankruptcy and Asbestos Trust Fund
These are only three examples of thousands of lawsuits against Garlock. When added together, these lawsuits forced the company to file for bankruptcy protection in 2010.
Although Garlock faced many lawsuits, its legal team aggressively defended its liability, winning many of the cases. The expense of these lawsuits, however, led to the company's eventual bankruptcy.[7]
Bankruptcy required Garlock to create a trust fund to pay settlements to victims with valid claims. In 2014, Garlock won a significant victory in the matter of asbestos payouts.
Plaintiffs' lawyers had been seeking a total of $1.4 billion for the trust fund. A judge reduced the required amount to just $125 million to fund the trust.
This judge cited the inflation of claims by lawyers and ruled some lawyers manipulated evidence that proved their clients were exposed to asbestos through multiple sources, not just Garlock's products.[8]
Garlock Sealing Technologies no longer uses asbestos to manufacture its products. Today the company is a world leader in innovative sealing products. While numerous lawsuits forced the company into bankruptcy, it reorganized successfully. At the same time, victims of exposure received the settlements they deserved to make up for their terrible illnesses.
Get Your FREE Mesothelioma Packet
Page Edited by Patient Advocate Dave Foster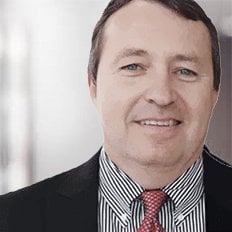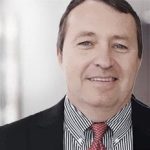 Dave has been a mesothelioma Patient Advocate for over 10 years. He consistently attends all major national and international mesothelioma meetings. In doing so, he is able to stay on top of the latest treatments, clinical trials, and research results. He also personally meets with mesothelioma patients and their families and connects them with the best medical specialists and legal representatives available.