The Kane Shipbuilding Company and Asbestos
This page has been fact checked by an experienced mesothelioma Patient Advocate. Sources of information are listed at the bottom of the article.
We make every attempt to keep our information accurate and up-to-date.
Please Contact Us with any questions or comments.
The Kane Shipbuilding company was a small shipyard in Galveston, Texas. Despite its size, the shipyard contributed significantly to the war effort in the 1940s. With asbestos in nearly every component of their ships, many workers and veterans were exposed and later develoepd illnesses like mesothelioma.
About Kane Shipbuilding
Kane Shipbuilding, also known as The Kane Shipbuilding Company, was established in 1892 and started as a ship repair yard. When World War II started, business picked up significantly, and workers added shipbuilding to their duties.[1]
As demand increased, the shipyard that once employed only a small number of workers grew substantially. As the employment size more than doubled, workers began constructing what eventually became a total of sixteen deck barges and twelve coastal tankers.
The shipyard also created an additional yard for shipbuilding during its peak, located off 37th Street in Galveston.
Workers also continued to repair vessels and build them, which, as with most shipyards during that time period, exposed them to toxic asbestos fibers.
In 1952, Kane was the last Galveston shipyard to join a strike over pay, shutting down entirely when workers walked off the job. More than 2,300 workers participated in the area-wide strike.[fotnote num="2″]
Kane Shipbuilding permanently closed its doors during the 1970s, before the EPA implemented rules for asbestos use.[1] This means that the company relied on the deadly asbestos during most of the time it was in operation.
How Was Asbestos Used at Kane Shipbuilding?
Asbestos use was widespread across most shipyards before the Environmental Protection Agency's (EPA) strict regulations on its use in the late 1970s. Workers at Kane Shipyard were unaware of the dangers of asbestos on human health and did not receive essential safety gear to help reduce exposure.
Asbestos fibers are microscopic and odorless. Workers at Kane Shipbuilding and many other shipyards inhaled the tiny fibers while working daily. Once these undetectable fibers enter the body, it's impossible to dispel them all.
Over time, asbestos fibers can cause massive damage to the body. The fibers can attach to the lining of major organs, most commonly the lining of the lungs. Asbestos fibers then start to scar the lining, which leads to cancerous cells and tumors.
A rare but deadly cancer, malignant mesothelioma, is a result of asbestos exposure. There is no cure for mesothelioma, and it can take decades before diagnosis since the condition usually lies dormant for years before the first signs and symptoms show up.
Since Kane Shipbuilding was such a small shipyard, especially when compared to other shipyards at the time, there are not a lot of records dealing with asbestos-related lawsuits. However, it's entirely possible that cases ended in asbestos settlements and were undisclosed to the public.
Many workers in shipyards like Kane were never warned about asbestos dangers and never given the proper safety gear that could have helped save them from developing these fatal illnesses.
Asbestos manufacturers, in particular, knew how dangerous asbestos products were. Initially, asbestos was prized for its affordability and extreme resistance to heat and fire, important for vessels.
However, when it became clear that the minerals meant to save lives were actually putting people in danger, most asbestos manufacturers turned a blind eye to the evidence and continued to profit.
How Were Kane Shipbuilding Workers Harmed by Asbestos?
Repair workers, boilermakers, electricians, general laborers, and many other types of workers were exposed to asbestos. This known carcinogen has been proven to cause fatal diseases, such as malignant mesothelioma and asbestos-related lung cancer.
According to a report entitled "U.S. Shipyards: A History of Massive Asbestos Exposure and Disease," author James Fite writes that "workers in all trades breathed the asbestos used by insulators, boiler mechanics, carpenters, machinists, painters, and joiners."
Past Workers at Kane Can Seek Compensation
If you or a loved one worked at Kane Shipbuilding or on a vessel constructed there, you might have been exposed to asbestos. If you now have a diagnosis of an asbestos illness, you can seek compesnation.
One option is to file a lawsuit against the companies that supplied the shipyard with asbestos materials. If those companies filed for bankruptcy years ago, you cannot sue. However, they likely set up an asbestos trust, which means you can file a claim for compensation.
The best thing you can do to seek compensation for an asbestos illness is to work with an experienced mesothelioma lawyer. They will review your case for free, expain your options, and guide you through the next steps.
Get Your FREE Mesothelioma Packet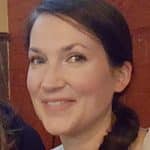 Mary Ellen Ellis has been the head writer for Mesothelioma.net since 2016. With hundreds of mesothelioma and asbestos articles to her credit, she is one of the most experienced writers on these topics. Her degrees and background in science and education help her explain complicated medical topics for a wider audience. Mary Ellen takes pride in providing her readers with the critical information they need following a diagnosis of an asbestos-related illness.
Get Your FREE Mesothelioma Packet
Page Edited by Patient Advocate Dave Foster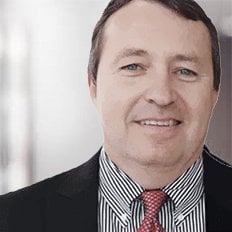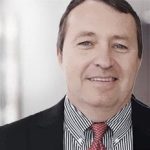 Dave has been a mesothelioma Patient Advocate for over 10 years. He consistently attends all major national and international mesothelioma meetings. In doing so, he is able to stay on top of the latest treatments, clinical trials, and research results. He also personally meets with mesothelioma patients and their families and connects them with the best medical specialists and legal representatives available.