Honeywell Heating and Asbestos
This page has been fact checked by an experienced mesothelioma Patient Advocate. Sources of information are listed at the bottom of the article.
We make every attempt to keep our information accurate and up-to-date.
Please Contact Us with any questions or comments.
Honeywell Heating Specialty Company began over 100 years ago manufacturing water heaters. Its acquisition of NARCO and Bendix led to asbestos liabilities and thousands of lawsuits. NARCO created an asbestos trust fund to compensate victims, but Honeywell is still liable for many claims, including those related to Bendix.
Honeywell History and Asbestos
The history of Honeywell dates back to the 1800s. Today, it is a large, successful company, but asbestos liabilities have plagued it for years.
The Early Years
In 1885, Albert Butz developed a furnace alarm. Based on this invention, Butz founded Butz Thermo-Electric Regulator Company the following year.
Butz also invented and sold a device that served as the basis for the modern thermostat. Over several years, the company was sold, acquired other companies, and eventually became the Minneapolis Heat Regulator Company.
In 1904, Mark Honeywell was hard at work developing a heat generator for his business. Honeywell used his designs to found the Honeywell Heating Specialty Company Incorporated in 1906.
In 1927, this company merged with the Minneapolis Heat Regulator Company. The original name of the new company was the Minneapolis-Honeywell Regulator Company.
Over the next several decades, the company continued to innovate, develop new products, and acquire smaller companies to expand the product lineup.
At the same time, the company expanded its geographical reach, opening offices in Europe, South America, Africa, the Middle East, Asia, and New Zealand. Honeywell's entry into the computer and software industry began in the 1950s with a partnership with Raytheon Corp.
Acquisitions and Asbestos Liabilities
In 1979, Honeywell acquired NARCO (North American Refractories Company), which manufactured asbestos refractory products.
In 1999, AlliedSignal acquired Honeywell, which became Honeywell International. AlliedSignal brought Bendix into the company. Bendix made brake linings with asbestos between 1940 and 2001.
These two subsidiaries burdened Honeywell with thousands of lawsuits over asbestos exposure and resulting illnesses. Honeywell sold Bendix but retained its liabilities. NARCO filed for bankruptcy in 2002 and created an asbestos trust fund.
In 2019, Honeywell created a subsidiary called Garrett Motion. It placed about $1 billion of asbestos liabilities in the new company and required Garrett to make regular payments to Honeywell. Garrett filed a lawsuit against Honeywell over the liabilities, claiming they were forced on the subsidiary.[1]
Honeywell also faced an investigation by the U.S. Securities and Exchange Commission. In 2018, the SEC found that Honeywell underestimated its asbestos liabilities by about $1 billion.
In 2022, Honeywell agreed to pay $1.3 billion to the NARCO trust, hoping to end its liability for any future asbestos claims.[2]
Honeywell Today
Today Honeywell International is a large, Fortune 100 company. In 2015, the company had $40 billion in sales. Honeywell focuses on research and development, as well as manufacturing a number of products and technologies.
The company's products include software, aerospace technologies, and home and building products like thermostats, security systems, and water purifiers. Honeywell also offers products that support efficient energy use, chemicals, industrial products, and more.[3]
How Did Honeywell Use Asbestos?
Honeywell may have avoided the asbestos controversy if it hadn't merged with AlliedSignal. AlliedSignal was made up of several divisions and subsidiaries, including some that used asbestos at some point in their histories.
The most significant subsidiary to use asbestos was NARCO. Refractory materials include products like fireproof bricks that must withstand high-temperature environments, like foundries and steel mills.
Because asbestos is inexpensive, readily available, and effectively resists heat and fire, it was commonly used in refractory and other industries until the 1970s.
Bendix, another company that came with AlliedSignal, also made automotive parts that contained asbestos. Clutch and brake components in particular were manufactured with asbestos to resist heat.
These parts are required to withstand a lot of friction, which generates huge amounts of heat. Asbestos helped prevent overheating and fires.
Who Was at Risk of Asbestos Exposure?
Many workers were likely exposed to asbestos because of products made by Honeywell's NARCO and Bendix companies. Employees that made the refractory products and car parts would have been directly exposed to asbestos in the course of their work; however, they were not the only ones put at risk.
Anyone who worked in industries that used these products would also likely have been exposed to dangerous asbestos. When asbestos is disturbed, its tiny fibers can contaminate air where it can be inhaled by anyone in the area.
Types of workers affected by Honeywell's products may have included:
Auto mechanics
Factory workers
Maintenance and building repair workers
Steel mill workers
Pipefitters
Also at risk were home mechanics and car hobbyists. Working on Bendix brakes on personal vehicles could have resulted in exposure and later illnesses.
Asbestos Lawsuits Against Honeywell
Shortly after the 1999 acquisition by AlliedSignal, Honeywell became the subject of lawsuits related to asbestos exposure and resulting illnesses.
One of the biggest resulted in a $53.5 million settlement to a victim of asbestos exposure. Stephen Brown, an auto mechanic, died from mesothelioma in 2000. His widow was awarded the multi-million dollar judgment, with the payout coming from several different companies. Because of its connection to Bendix, Honeywell was found to be responsible for just over 2% of the payment. The NARCO division has faced even more lawsuits than Bendix.[4]
Ronald Burlie Thomas worked as a mechanic in a brake shop in Arkansas in the 1970s. He was exposed to asbestos dust from Bendix brake linings and died from mesothelioma in 2017. A jury awarded damages to his estate and his children. The damages totaled $18.5 million.[5]
James Phillips was also a mechanic who worked with Bendix brakes. He died from mesothelioma in 2013. A California jury awarded his family $5.8 million. Honeywell tried to appeal the decision but was denied. In 2017, the California Supreme Court denied the company's petition to review the verdict[6]
Bankruptcy Protection and Trust
Honeywell has not had to file for bankruptcy. As a large company with multiple divisions, only a few of which used asbestos, it has been able to avoid full bankruptcy.
The NARCO division has not fared well. NARCO has faced hundreds of thousands of asbestos claims. In 2002, NARCO entered bankruptcy protection. A reorganization plan was approved in 2007.
This included the formation of an asbestos trust, called the NARCO Asbestos Trust. The trust is currently active and is receiving claims from victims of asbestos exposure.[7]
In 2021, Honeywell began a lawsuit against the trust, claiming mismanagement. It alleges the managers of the fund have wrongly paid claimants and spent too much money on administration.
The trust administrators filed a lawsuit against Honeywell claiming the company is trying to get out of an obligation to pay into the fund.[8]
Honeywell ultimately agreed in 2022 to pay $1.325 million into the trust to compensate victims. The company stated that this would end its obligation to fund the NARCO trust.[9]
What to Do if You Were Exposed to Asbestos Through Honeywell
If you have an asbestos illness and worked around NARCO or Bendix products, you could be eligible for compensation. Contact an experienced mesothelioma lawyer to review your case for free.
A lawyer can investigate to determine which companies are liable for your past asbestos exposure. You could have multiple options, such as filing a claim with the NARCO trust or filing lawsuits against other asbestos companies.
Get Your FREE Mesothelioma Packet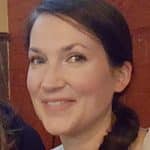 Mary Ellen Ellis has been the head writer for Mesothelioma.net since 2016. With hundreds of mesothelioma and asbestos articles to her credit, she is one of the most experienced writers on these topics. Her degrees and background in science and education help her explain complicated medical topics for a wider audience. Mary Ellen takes pride in providing her readers with the critical information they need following a diagnosis of an asbestos-related illness.
Get Your FREE Mesothelioma Packet
Page Edited by Patient Advocate Dave Foster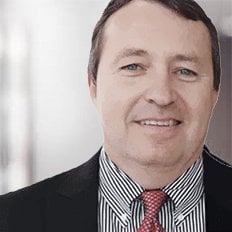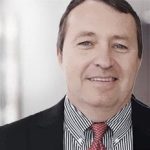 Dave has been a mesothelioma Patient Advocate for over 10 years. He consistently attends all major national and international mesothelioma meetings. In doing so, he is able to stay on top of the latest treatments, clinical trials, and research results. He also personally meets with mesothelioma patients and their families and connects them with the best medical specialists and legal representatives available.