North American Refractories Company (NARCO)
This page has been fact checked by an experienced mesothelioma Patient Advocate. Sources of information are listed at the bottom of the article.
We make every attempt to keep our information accurate and up-to-date.
Free Mesothelioma Packet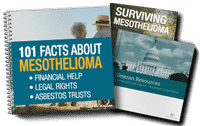 New treatment options
Learn from survivors
Veterans benefits & claims
File for your share of $30 billion in trust funds
Please Contact Us with any questions or comments.
For fifty years, North American Refractories Company (NARCO) made asbestos refractory materials for high-temperature industries. NARCO eventually faced lawsuits over asbestos-related illnesses. These drove NARCO into bankruptcy protection and the formation of an asbestos trust, funded by more than $6 billion to help pay claims.
About NARCO
Today NARCO is a division of HarbisonWalker International, which until recently was named ANH Refractories.[1] Although it has not been an independent company since 1979, NARCO still exists as a subsidiary and still makes refractory products, materials that are used in high-temperature industries and settings. Industrial customers of NARCO and HarbisonWalker products include steel, chemicals, incineration, aluminum, lime, paper and pulp, power, glass, and petroleum industries.[2]
Free Mesothelioma Packet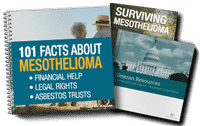 New treatment options
Learn from survivors
Veterans benefits & claims
File for your share of $30 billion in trust funds
Company History
NARCO was born in Cleveland, Ohio in 1929 making refractory cement designed to withstand very high temperatures, like those in furnaces and boilers. The company grew quickly, acquired other smaller companies, and expanded its refractory products to include ceramics, coatings, hearths, and stove fittings.
In 1979 Honeywell bought the company and over the next decade NARCO products were in demand, especially in the steel industry in the Midwest and Northeast. As the company grew over the years, it opened up multiple factories for manufacturing refractory products. There were facilities in Pennsylvania, Michigan, Indiana, and Kentucky.
NARCO made refractory materials during a time when asbestos use was prevalent in many industries. Because it used asbestos for so many years, the company faced lawsuits, beginning in the 1980s, over related illnesses, including asbestos lung cancer, mesothelioma, and lung scarring called asbestosis. The number of lawsuits eventually forced the company, at the time a division of ANH Refractories, to file for bankruptcy.
NARCO Products Made with Asbestos
Asbestos was used heavily in the refractory industry for many decades because this unique mineral adds strength to materials and resists high temperatures. It is an excellent insulator and helps to protect materials and workers from high heat. It also prevents heat loss from furnaces and similar equipment. Much of the asbestos use occurred before anyone realized how harmful it could be to human health, but even after the dangers became clear, many companies continued to use it.
Asbestos went into nearly every product NARCO made. Designed for use in high temperatures, all products included some amount of asbestos. Specific NARCO products known to have contained asbestos include Aerogun, Unicote, Narcocrete, Narcogun, Gun Mix, Narcolite, Narcmag, and Stazon.
Workers Affected by Asbestos
Asbestos was initially used to protect materials in high-temperature environments, but also to protect people from heat, burns, and fire. Unfortunately, it was later discovered that inhaling or ingesting the small fibers that make up asbestos could be deadly. Not everyone who inhales the fibers will get sick, but decades later, some of them do. Workers who made NARCO refractory materials in company factories were particularly at risk of being exposed to the fibers from the asbestos they handled or worked close to on the job. The fibers become harmful when small pieces break off of asbestos, a common occurrence when it is handled.
Not only NARCO employees were at risk of asbestos exposure though. Many more workers were in danger when they used or worked with or near NARCO products in various industries. These include workers in power plants, oil refineries, steel refineries, aluminum plants, chemical plants, incinerators, paper factories, and many other industries that use furnaces, hearths, and boilers.
Asbestos Litigation
Decades of asbestos use caused a lot of workers in various industries to get sick. Those workers, and in some cases their widows or widowers, sought justice and compensation by suing NARCO. By the time these lawsuits began flooding in, NARCO was already a part of Honeywell. Both the parent company and the division faced liability for the illnesses these people suffered. Even today, more lawsuits are possible, and HarbisonWalker is likely to be liable for them.
By the time the NARCO division filed for bankruptcy it faced nearly 300,000 lawsuits over asbestos exposure. Some were costly, such as one brought by five plaintiffs together, who were awarded $130 million by a jury, to be paid by NARCO and another company. Another jury found that a plaintiff, a former pipefitter diagnosed with mesothelioma, was owed more than $6 million.
Bankruptcy and Asbestos Trust
As recently as 2009, NARCO was estimated to have $1 billion in asbestos liability. Because of the many lawsuits and the high cost of the liability over asbestos use, NARCO was forced to file for chapter 11 bankruptcy protection in 2002.[3]
It reorganized and was back in business in 2008, but this did not end the costs of past asbestos exposure. Lawsuits continued and in 2013 the ANH division created an asbestos trust to help pay claims from victims.[4] The trust was funded with over $6 billion and paid out more than $100 million in its first year.
Because asbestos illnesses like mesothelioma take so many decades to manifest and be diagnosed, claims against NARCO are still ongoing. If you feel that NARCO products played any role in your illness related to asbestos, you can file a claim with the NARCO asbestos trust. To help you maximize your chances of a successful claim, be sure to work with an experienced asbestos or mesothelioma lawyer. This legal professional has the expertise to ensure that you have a real claim and that it will win you the compensation you deserve and need.
Page Edited by Patient Advocate Dave Foster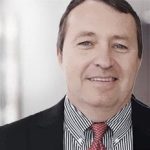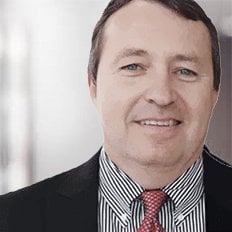 Dave has been a mesothelioma Patient Advocate for over 10 years. He consistently attends all major national and international mesothelioma meetings. In doing so, he is able to stay on top of the latest treatments, clinical trials, and research results. He also personally meets with mesothelioma patients and their families and connects them with the best medical specialists and legal representatives available.