Brown Shipbuilding Asbestos Use
This page has been fact checked by an experienced mesothelioma Patient Advocate. Sources of information are listed at the bottom of the article.
We make every attempt to keep our information accurate and up-to-date.
Please Contact Us with any questions or comments.
Brown Shipbuilding, founded at the start of World War II, constructed hundreds of ships for the war effort. Many of the components of those ships contained asbestos, which caused exposure in civilian and naval workers and many cases of mesothelioma, lung cancer, and asbestosis. The facility continued operating for decades, causing a lot of harm to workers and veterans.
Brown Shipbuilding History
George and Herman Brown, brothers, founded the Brown Shipbuilding Company after taking part in constructing the Naval Air Station in Corpus Christi, Texas.
In 1941 the U.S. Navy approached the Brown brothers to start making ships for the war effort. They started Brown Shipbuilding with an initial investment from the Navy of $9 million.[1]
Starting with submarine chasers, Brown Shipbuilding quickly became one of the top corporations constructing ships for the U.S. military. The company made battleships, destroyer escorts, and more than 254 amphibious assault ships, or LSMs.[1]
One of the most notable ships built at Brown was the USS Samuel B. Roberts. A destroyer escort, the Samuel B. Roberts was instrumental at the Battle of Leyte Gulf in turning around a Japanese battleship. She sunk during the battle but not before scoring several hits on the enemy ships.
By the time the war ended, the company had constructed more than 350 Navy ships. Todd Shipyards bought Brown Shipbuilding and continued operating the facility through the 1980s.
The shipyard went back to Brown's original business, Brown and Root. Operations continued there with repairs and construction on barges before being sold in several pieces in 2004.[2] Today, the site is the Brown Shipbuilding Industrial Park.[1]
How Was Asbestos Used at Brown Shipbuilding?
The shipbuilding industry has a long history of asbestos use. The Department of Veterans Affairs (VA) reports that the U.S. Navy used asbestos in many of its materials, parts, and ship construction.
This applies to ships built up to the mid-1970s. This was when the Environmental Protection Agency finally set standards and restrictions for using the harmful mineral.[3]
The Navy and civilian shipbuilding operations used asbestos for many reasons. It is lightweight but also flexible and strong, important properties in ship materials. Perhaps more importantly, asbestos resists heat and protects against fire, a major danger on ships.[4]
Military ships constructed at Brown Shipbuilding used asbestos in the following areas, materials, and parts:
Engine rooms
Boiler rooms
Navigation rooms
Sleeping quarters
Mess halls
Gaskets
Valves
Adhesives
Pipe coverings
Insulation
Ceiling tiles
Who Was at Risk of Asbestos Exposure at Brown Shipbuilding?
The ships constructed at Brown put Navy service members at risk of asbestos exposure, and anyone who worked on the ships built there could have been exposed. Some of those who were at the greatest risk included:[3]
Anyone who worked below deck on the ships
Workers in engine rooms, especially those who had to work with damaged asbestos, lagging, or pipe coverings
Boiler operators
Welders
Pipefitters
Also impacted by the asbestos used at Brown were workers in the shipyard, both civilian and military. Anyone involved in constructing, maintaining, or repairing the ships built before the 1980s was likely to have been exposed to asbestos to some degree.[3]
Especially at risk of getting sick were any workers who handled damaged asbestos materials. Workers who specialized in demolishing ships built at Brown faced significant risks from inhaling the disturbed asbestos fibers.
Can Former Brown Shipbuilding Workers Seek Compensation for Mesothelioma?
Brown Shipbuilding is just one of many shipyards that made important contributions to the U.S. Navy and the war effort. However, the civilian and military workers who built the ships, worked on them, and repaired them experienced asbestos exposure. Some got sick with diseases like mesothelioma, asbestosis, and lung cancer.
You have rights if you worked in the Brown shipyards or on any of the ships constructed there and later got sick. You have a right to seek justice and compensation. A Texas mesothelioma lawyer can help you by evaluating your case for free. They can give you legal options for the consequences of serving and working in dangerous conditions.
Options include filing a lawsuit against asbestos companies that supplied the shipyard. If those companies went bankrupt, you could be eligible for an asbestos trust fund claim for compensation.
Get Your FREE Mesothelioma Packet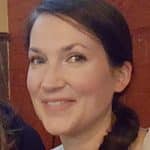 Mary Ellen Ellis has been the head writer for Mesothelioma.net since 2016. With hundreds of mesothelioma and asbestos articles to her credit, she is one of the most experienced writers on these topics. Her degrees and background in science and education help her explain complicated medical topics for a wider audience. Mary Ellen takes pride in providing her readers with the critical information they need following a diagnosis of an asbestos-related illness.
Get Your FREE Mesothelioma Packet
Page Edited by Patient Advocate Dave Foster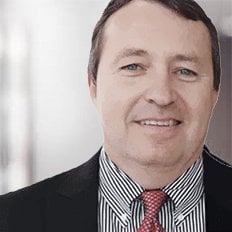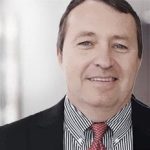 Dave has been a mesothelioma Patient Advocate for over 10 years. He consistently attends all major national and international mesothelioma meetings. In doing so, he is able to stay on top of the latest treatments, clinical trials, and research results. He also personally meets with mesothelioma patients and their families and connects them with the best medical specialists and legal representatives available.