Bremerton Puget Sound Naval Shipyard
This page has been fact checked by an experienced mesothelioma Patient Advocate. Sources of information are listed at the bottom of the article.
We make every attempt to keep our information accurate and up-to-date.
Please Contact Us with any questions or comments.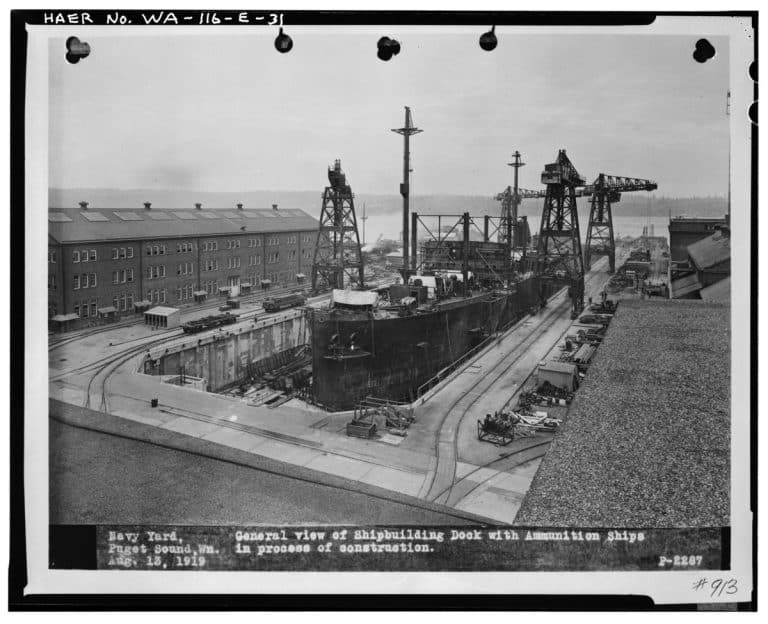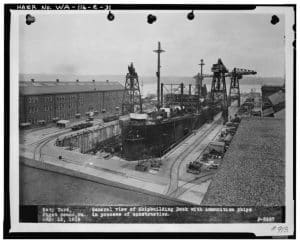 The Bremerton Puget Sound Naval Shipyard is a large shipyard in Washington state close to the Sinclair Inlet.[1] As with most other shipyards in operation before asbestos regulations of the 1970s, Bremerton Shipyard used this toxic mineral in building materials. Workers risked exposure and mesothelioma, as well as other illnesses.
Bremerton Puget Sound Naval Shipyard and Asbestos
The shipbuilding industry used asbestos heavily for decades. Hundreds of components that went into ships or were used in repairs contained asbestos.
Workers at Bremerton were put at risk of exposure to asbestos and resulting illnesses. Those that worked in the shipyard from the 1930s through the 1970s, some of the most active years at the site, had the greatest risks.
The History of Bremerton Naval Shipyard
The Bremerton Washington Naval Shipyard was built in 1891 and started as a repair facility. The facility later added shipbuilding to its list of operations.
Crews at Bremerton built a variety of vessels, including submarine chasers, six submarines, tugboats, minesweepers, ammunition ships, and over 1,000 smaller boats.
The shipyard was the only one at the time big enough to store large vessels and battleships. Battleships that survived enemy attacks from the war were sent to Puget Sound Naval Shipyard for repairs. Eventually, vessel repair became a top priority at the shipyard.[1]
World War I and World War II
Bremerton Puget Sound began building ships as the need for more vessels grew during World Wars I and II. During the first world war, the shipyard constructed seven submarines, two ammunition ships, two minesweepers, 25 subchasers, and nearly 2,000 smaller boats.
During World War II, the Shipyard switched its focus to repairs. It repaired both U.S. and allied ships damaged in battle.[1]
The Korean War and Cold War
During the Korean War, the focus shifted again. The Shipyard primarily activated new ships. After the war, it began building guided missile frigates. In 1965, Puget Sound worked on the first nuclear-powered submarine, the USS Sculpin.
How Was Asbestos Used at Puget Sound Naval Shipyard?
Due to its sheer size, the shipyard has been involved in numerous environmental investigations, many of which involved asbestos.[2]
Although asbestos issues were rampant at Bremerton, higher-ups continued initially to deny there was an issue. When officials warned shipyard owners about asbestos dangers around the mid-1940s, a Bremerton Naval Yard spokesman reportedly claimed they didn't understand the dangers at the time.
"During the time of their disposal . . . no one was fully aware that these materials had hazardous qualities," the statement said. "We are proud of the progress already made toward studying and cleaning up these sites."
Asbestos was used in numerous ship components, including:
Insulation
Boilers
Pipes
Cement
Ceiling panels
Firefighting gear
Gunner gear
Textiles
Ropes
Adhesives
Gaskets
Valves
Workers in the Shipyard risked exposure through these and many other asbestos products. When handling asbestos, fibers can come loose and be inhaled by anyone in the vicinity. This exposure is linked with later illnesses, including mesothelioma, asbestosis, and lung cancer.
Asbestos Lawsuits Target Manufacturers
Over time, workers began falling ill to asbestos-related illnesses after spending days working with and around asbestos at Bremerton. One former worker, Gary Allen, worked at Bremerton Naval Yard for decades and ultimately developed malignant mesothelioma.[3]
According to court documents, Allen sued UniRoyal, a manufacturer who shipped asbestos products to the shipyard. Although a judge initially dismissed the case because there wasn't physical evidence of asbestos, Allen didn't give up his fight for justice.
An appeals court eventually overturned the previous ruling and ruled that circumstantial evidence could prove asbestos presence.[3]
"The trial court erred by excluding properly authenticated ancient documents that support the inference that the father's employer used the predecessor's asbestos products during his time of employment, but that the trial court committed no other evidentiary error, the court reverses the judgment and remands the case for further proceedings."
Since the shipyard is a part of the U.S. Navy, most other asbestos victims filed lawsuits against the asbestos manufacturers, such as Allen's case. Thousands of workers filed claims after suffering exposure to asbestos at the shipyard.
The Environmental & Occupational Health reports that shipyard workers exposed to even a moderate amount of asbestos are four times more likely to die from malignant mesothelioma.
Injury Claims at Bremerton Puget Sound Naval Shipyard
In addition to asbestos injuries, numerous workers filed claims under The Longshoreman and Harbor Workers Act after getting injured on the job; furthermore, there have been many Occupational Safety and Health (OSHA) violations against the shipyard for dangerous working conditions.
The shipyard was also dangerous for those who lived near it. According to the Environmental Protection Agency (EPA), along with asbestos, nuclear waste and other toxic pollutants were associated with the area.[4]
Puget Sound Superfund Site
In 1993, the EPA proposed to add the Bremerton Shipyard to the national Superfund list, according to The Seattle Times.[2]
Superfund sites are reserved for areas contaminated with excessive amounts of dangerous wastes that were not disposed of properly. Bremerton Puget Sound Naval Shipyard had so many issues with asbestos that it was fined $300,000 in 1992 for asbestos-handling violations.[2]
Further, the EPA stated that the shipyard spilled cancer-causing PCBs into Sinclair Inlet, a direct violation of federal toxics law.[2]
The shipyard also landed on the Department of Ecology's radar after state and federal inspectors found numerous violations in the way disposing of wastes was handled, along with worker training issues, labeling problems, and safety and security issues.[5]
As of 2019, the shipyard was still a part of a large asbestos cleanup, according to Kitsap Times. Tompco Inc. was recently given an $8 million contract to clean up asbestos at one of the shipyard's dry docks.[6]
The executive officer of Naval Facilities Engineering Command, Cmdr. Ben Miller stated in a press release that the shipyard continues to focus on cleanup efforts.
"Asbestos and asbestos-containing products have been used in industrial areas for decades, and federal law allows for replacing through abatement and or removal," Miller said. "Our employees are our most important resource, and keeping them safe is always our priority."
However, for many people, current safety is too little, too late. Thousands are either living with fatal asbestos illnesses or have since passed away from the diseases.
Bremerton Shipyard Today
The shipyard is still in operation today, and it continues to operate as a maintenance facility. It also recycles nuclear-powered ships, the only facility certified in the U.S. to do so.
The shipyard remains Kitsap County's largest employer and had a "hiring blitz" in early 2019, employing over 750 additional people. There are currently over 14,000 workers at the shipyard.[7]
In 2021, the Navy contracted five companies to modernize the Puget Sound shipyard. Worth billions of dollars, the contracts include a decade or more of work at Puget Sound, Pearl Harbor, and a few smaller bases.
Puget Sound currently has six dry docks. The contracts will overhaul one of the obsolete dry docks and prepare it to host the latest generation of aircraft carriers, known as the Gerald Ford class. The updates will also pave the way for the hosting of the newest submarines and prepare the shipyard for potential earthquakes.[8]
If you or a loved one worked at Bremerton Puget Sound Naval Shipyard and now have mesothelioma, contact a lawyer to find out what you can do to get justice and seek compensation.
Get Your FREE Mesothelioma Packet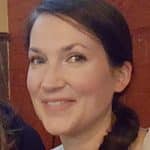 Mary Ellen Ellis has been the head writer for Mesothelioma.net since 2016. With hundreds of mesothelioma and asbestos articles to her credit, she is one of the most experienced writers on these topics. Her degrees and background in science and education help her explain complicated medical topics for a wider audience. Mary Ellen takes pride in providing her readers with the critical information they need following a diagnosis of an asbestos-related illness.
Get Your FREE Mesothelioma Packet
Page Edited by Patient Advocate Dave Foster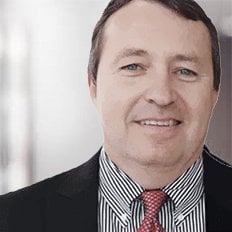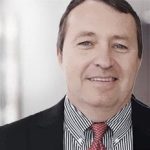 Dave has been a mesothelioma Patient Advocate for over 10 years. He consistently attends all major national and international mesothelioma meetings. In doing so, he is able to stay on top of the latest treatments, clinical trials, and research results. He also personally meets with mesothelioma patients and their families and connects them with the best medical specialists and legal representatives available.