Hunters Point Naval Shipyard and Asbestos
This page has been fact checked by an experienced mesothelioma Patient Advocate. Sources of information are listed at the bottom of the article.
We make every attempt to keep our information accurate and up-to-date.
Please Contact Us with any questions or comments.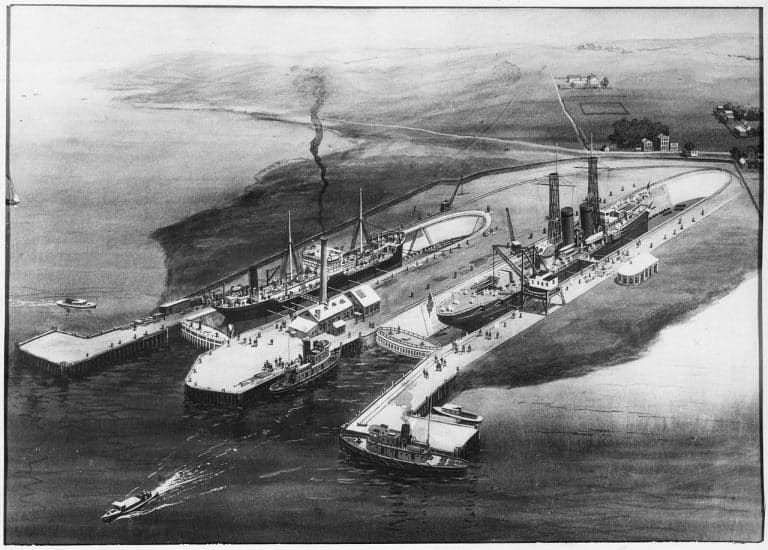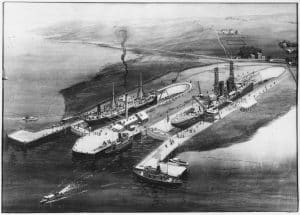 Hunters Point Naval Shipyard (San Francisco Naval Shipyard) was a vital Pacific coast shipyard for the U.S. Navy. It used asbestos for many years in the construction and repair of ships. Workers exposed to the asbestos, which has been found on the site, risked developing mesothelioma and other illnesses.[1]
Asbestos at Hunters Point Naval Shipyard
Like most other shipyards that operated between the years of peak asbestos use, Hunters Point used asbestos in its shipbuilding and repair operations. This put workers and Navy veterans at risk of exposure and illness.
The site's history with asbestos extended beyond its use as a Navy shipyard. After fully closing in 1991, the area was slated for cleanup and redevelopment. The legacy of contamination with asbestos and other toxins has made redevelopment difficult and controversial.
The History of Hunters Point Naval Shipyard
Situated in San Francisco, Hunters Point Naval Shipyard sat on 638 acres along the Hunters Point waterfront. It was initially created as a commercial shipyard in 1869, but the U.S. Navy bought it in 1939. The following year it became known as the San Francisco Naval Shipyard.[2]
When World War II began, the Navy knew it would need extra shipyards to help with the repair and construction of vessels. Along with building ships, the shipyard also modified and maintained submarines. It was also the site where components of the first atomic bomb were loaded onto the USS Indianapolis.
The largest gantry crane in the world at the time was also built and erected at the shipyard, known as the Hunters Point crane. The crane was used to capture dummy missiles in its cables, which were then lowered to the ground so experts could test them. Work continued at the shipyard until 1974.[2]
In 1974, the Navy leased Hunters Point to a private company, which operated there until 1986. The Navy reactivated it for a few years and finally fully closed the site in 1991 after the U.S. Environmental Protection Agency (EPA) listed it as a Superfund site.
How Did Hunters Point Use Asbestos?
Hunters Point, like other shipyards operating between the 1930s and 1970s, used asbestos regularly. Ships built and repaired during that time contained hundreds of components with asbestos, including:
Pipes
Boilers
Engines
Insulation
Adhesives
Ropes
Fireproofing materials
Gaskets
Valves
Sealing
Packing
Hunters Point had a second source of asbestos. It sat on a natural deposit of serpentine rock that contained asbestos minerals. This would become a big problem after the shipyard closed.
Asbestos and Other Contaminants at Hunters Point
In 1989, the EPA designated Hunters Point Naval Shipyard a Superfund site.[1] The shipyard was so contaminated with asbestos and other harmful things, such as radiation, that it was named for a large-scale cleanup. Any site listed as a Superfund site is placed on the National Priorities List (NPL).
In 1990 alone, over 220,000 square feet of asbestos-containing building materials were removed from the shipyard; however, the cleanup was far from over.
In 2018, local news outlet Curbed San Francisco reported that the Navy was "understating the severity of the ongoing environmental scandal at its former shipyard in San Francisco's Hunters Point neighborhood." The accusation originated from a letter from EPA's local Superfund Division Manager, John Chestnutt.[3]
Chestnutt alleged that the Navy had been neglectful in targeting all areas that were contaminated and may have falsified data.
"The data analyzed demonstrates a widespread pattern of practices that appear to show deliberate falsification, failure to perform the work in a manner required to ensure [cleanup] requirements were met, or both," Chestnutt wrote. Cleanup efforts on the site continue.[1]
Hunters Point Redevelopment and Asbestos Exposure
As the EPA supervised clean-up efforts at Hunters Point, the city brought in contractors to create low-income housing. Lennar Corporation, a developer from Miami, worked on the project but also created more asbestos exposure by digging into the serpentine asbestos rock on the site.
The Bay Area Air Quality Management District fined Lennar in 2007 for sending plumes of asbestos into the air without monitoring concentrations or warning residents.
At one point, the asbestos in the air reached levels of 138,000 particulate matter, a measurement much higher than allowed. Some residents tested positive for asbestos in their blood as well as for other toxins.[4]
Asbestos Lawsuits Related to Hunters Point
Ulysses Collins was a welder at Hunters Point Shipyard from 1960 to 1973. He also worked as a boilermaker and structural welder at additional shipyards and later worked for a company that received asbestos products from the Plant Insulation Company.[5]
Collins' lawsuit listed numerous manufacturers that shipped asbestos products to Hunters Point Shipyard, Mare Island Naval Shipyard, and Standard Oil. The lawsuit also named Plant Insulation as a defendant since it shipped asbestos to the last company he worked for.
While the other defendants settled their cases with Collins, Plant Insulation company continued to fight, arguing that the Navy should be listed as a defendant.
The Navy, however, which belongs to the U.S. government, was immune. The Federal Employee's Compensation Act (FECA) protects the Navy from lawsuits brought about due to asbestos exposure.
Collins eventually developed mesothelioma, a type of cancer caused by asbestos exposure. In 2005, he passed away due to complications from the illness. Collins' family continued with the mesothelioma lawsuit on his behalf.[4]
On November 6, 2008, a California jury returned a verdict in favor of the Collins family, who were awarded $10,038,000, which included about $1 million in economic damages.
Collins is among one of many former workers who filed lawsuits against manufacturers who shipped asbestos products to shipyards. Although commercial shipyards are sometimes named in lawsuits, it is usually the asbestos manufacturers that are named in lawsuits.
This doesn't mean the Navy didn't know about asbestos issues. Reports indicate that Navy shipyards were given a memo during the 1940s that explained the dangers of asbestos and how the toxic set of minerals affected workers. The memo was largely ignored.
What to Do if You Were Exposed to Asbestos at Hunters Point
If you believe you were exposed to asbestos at Hunters Point after working there or as a resident, talk to your doctor immediately. They can provide screenings for toxins, cancer, and respiratory illnesses.
It's also important to contact a mesothelioma lawyer to help you get justice and seek compensation if you get sick. You might be able to file a lawsuit against an asbestos company to seek a settlement. If companies responsible for your exposure went bankrupt, you might qualify for an asbestos trust fund claim.
Talking to an asbestos attorney right away is essential. They will look over your case for free and give you the best chance of being compensated.
Get Your FREE Mesothelioma Packet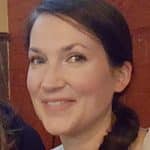 Mary Ellen Ellis has been the head writer for Mesothelioma.net since 2016. With hundreds of mesothelioma and asbestos articles to her credit, she is one of the most experienced writers on these topics. Her degrees and background in science and education help her explain complicated medical topics for a wider audience. Mary Ellen takes pride in providing her readers with the critical information they need following a diagnosis of an asbestos-related illness.
Get Your FREE Mesothelioma Packet
Page Edited by Patient Advocate Dave Foster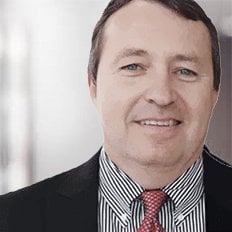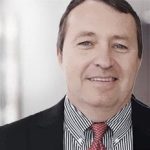 Dave has been a mesothelioma Patient Advocate for over 10 years. He consistently attends all major national and international mesothelioma meetings. In doing so, he is able to stay on top of the latest treatments, clinical trials, and research results. He also personally meets with mesothelioma patients and their families and connects them with the best medical specialists and legal representatives available.