This page has been fact checked by an experienced mesothelioma Patient Advocate. Sources of information are listed at the bottom of the article.
We make every attempt to keep our information accurate and up-to-date.
Please Contact Us with any questions or comments.
M.H. Detrick Company manufactures and sells refractory products used in industrial furnaces, boilers, and steel refineries.[1] For many years, the company made products with asbestos, and some workers developed mesothelioma, lung cancer, or asbestosis. The resulting lawsuits forced M.H. Detrick to file for bankruptcy protection and establish an asbestos trust fund that has since closed.
About M.H. Detrick
Despite past troubles with asbestos and related litigation, M.H. Detrick Company is still operating today. The company focuses on producing suspended refractory constructions for heat enclosures in industrial settings.
Detrick sells materials for high-temperature industries that can withstand not just heat but also chemical corrosion. The company also includes insulation to reduce heat loss.[1]
M.H. Detrick Company was founded in Mokena, Illinois, in 1925 as a heat enclosure manufacturer. Detrick quickly grew into an international leader in heat enclosure refractory linings and industrial insulation from humble beginnings.
Detrick products commonly contained asbestos because they needed to withstand such extreme temperatures. This use eventually led to lawsuits against the company from those sickened by asbestos exposure.
The expense of the lawsuits led to bankruptcy and the establishment of an asbestos trust. The company is still in business today after bankruptcy reorganization; although, the trust is no longer active.
Use of Asbestos in Refractory Materials
Refractory materials must withstand high temperatures without breaking or leaking excessive heat. In the past, companies that made these materials commonly used asbestos, and M.H. Detrick was no exception.
Asbestos was used in refractory materials because it effectively contains heat and prevents fires. Asbestos was also cheap and readily available, making it desirable for many industrial materials. It was flexible, could be molded to various shapes, and added strength and durability to other materials.
Even as the health hazards of asbestos came to light, manufacturers continued to use this natural mineral in refractory materials. Some Detrick products that contained high amounts of asbestos include:[2]
Insulating, fireproofing, casing, and finishing cements
Block insulation
Plastic insulation
Asbestos rope
Permiseal
Asbestolux
Asbestos board
Fire bricks
Pipe coverings
Boiler coatings
Workers Affected by M.H. Detrick Asbestos
Any workers who worked around asbestos could have been exposed to its dangerous microscopic fibers. When asbestos remains contained, it poses no health risks.
However, when its tiny fibers are disturbed, they can break loose and float in the air as dust. This often happens when workers handle the mineral or use it to make products like refractory materials.
Employees who worked around asbestos in M.H. Detrick's factory likely came into contact with asbestos fibers. Over time, the fibers can cause damage to tissue and organs in the body. As a result, some exposed people develop serious illnesses like lung cancer, asbestosis, and mesothelioma.
It was not just M.H. Detrick workers who could have been hurt by asbestos. Workers in industries supplied by the company were also put at risk.
Detrick produced materials for steel, construction, fiberglass, boilers, metal refining, incinerators, and other related industries. Any workers who were around these asbestos products could have been exposed.
Asbestos Lawsuits
Over time, exposure to asbestos did cause some people to develop serious illnesses. As a result, some workers sought compensation and justice, citing that M.H. Detrick never warned them about the danger of asbestos.
These lawsuits began in the 1980s. This is mainly due to mesothelioma's long latency period. Workers from decades earlier were just developing symptoms and receiving diagnoses.
A former worker and his wife, Wesley and Annie Roberts, sued M.H. Detrick in one case. Roberts named several defendants, including Detrick, that he claimed caused his asbestos exposure while he worked as a pipefitter for an oil refinery. Though Roberts died from mesothelioma, his widow received compensation after his death.
Bankruptcy and Asbestos Trust
The lawsuits M.H. Detrick faced became costly. The company settled many, often for undisclosed amounts; however, mounting debts forced Detrick to file for bankruptcy protection in 1998. In 2002, the company reorganized and emerged from bankruptcy.
In that same year, it also established a $3 million asbestos trust to cover future claims brought by former workers. Though the company is back on its feet, its trust is no longer active.[3]
M.H. Detrick is just one company that used asbestos to manufacture its products. Detrick paid the price for its asbestos use and no longer uses the mineral in its refractory products.
If you believe you have a claim against M.H. Detrick, it is too late to file with the now inactive trust; however, you may still be able to make a case and file a lawsuit. Talk to a lawyer about your options and how you can seek compensation.
Get Your FREE Mesothelioma Packet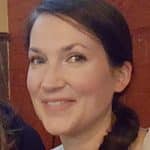 Mary Ellen Ellis has been the head writer and editor for Mesothelioma.net since 2016. With hundreds of mesothelioma and asbestos articles to her credit, she is one of the most experienced writers on these topics. Her degrees and background in science and education help her explain complicated medical topics for a wider audience. Mary Ellen takes pride in providing her readers with the critical information they need following a diagnosis of an asbestos-related illness.
Get Your FREE Mesothelioma Packet
Page Edited by Patient Advocate Dave Foster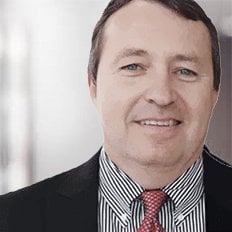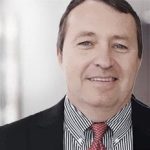 Dave has been a mesothelioma Patient Advocate for over 10 years. He consistently attends all major national and international mesothelioma meetings. In doing so, he is able to stay on top of the latest treatments, clinical trials, and research results. He also personally meets with mesothelioma patients and their families and connects them with the best medical specialists and legal representatives available.