Brigham and Women's Hospital, Boston
This page has been fact checked by an experienced mesothelioma Patient Advocate. Sources of information are listed at the bottom of the article.
We make every attempt to keep our information accurate and up-to-date.
Please Contact Us with any questions or comments.
Brigham and Women's Hospital, Boston is a large facility specializing in cancer care and a leading medical center for mesothelioma treatment.[1] U.S. News and World Report currently ranks it fifth in the nation for cancer care, and it consistently ranks as a top hospital and leader in lung cancer and mesothelioma surgeries.[2] Brigham and Women's Hospital is also home to the International Mesothelioma Program, founded by world-renowned mesothelioma specialist Dr. David Sugarbaker.[3]
Facts about Brigham and Women's Hospital
Brigham and Women's Hospital is part of Brigham Health, including Brigham and Women's Faulkner Hospital and Brigham and Women's Physician Organization.
It also serves as a teaching hospital, serving the students of Harvard Medical School.[4] The hospital consists of more than 150 practices serving outpatients.
More than 1,200 physicians work at the hospital. Brigham is well known as a place to refer patients with complicated cases, diagnoses, and conditions.[5]
History
Today's Brigham and Women's Hospital is the result of a merger of three previous hospitals:
Boston Hospital for Women
Robert Breck Brigham Hospital
Peter Bent Brigham Hospital
The original hospitals date back to 1966, 1914, and 1913, but in its current incarnation, Brigham has only existed since 1980.[5] The Boston Hospital for Women was created in 1966 as a merger between the Free Hospital for Women, established in 1875, and the Boston Lying-In Hospital, a maternity hospital established in 1832.[6]
The history of Brigham and Women's Hospital reaches back nearly 200 years. The current hospital and those merged to create it have long been at the forefront of medical innovations. In 1847, the Lying-In Hospital was the first to give women anesthesia for childbirth.
In 1923 the first heart valve surgery was performed on a twelve-year-old at Peter Bent Brigham Hospital. That was followed by the first kidney transplant in 1954. Today Brigham and Women's Hospital continues that tradition through research and innovative treatments.[6]
Mesothelioma Treatment at Brigham and Women's
Few hospitals can claim mesothelioma specialists on staff, let alone more than one. Brigham and Women's Hospital is not only a leader in cancer care but in mesothelioma.
Mesothelioma patients are treated through the Division of Thoracic Surgery and the Dana-Farber/Brigham and Women's Cancer Center, where treatment and research for mesothelioma are cutting edge. The hospital and surgical division see hundreds of mesothelioma patients every year. Most hospitals may only see one or two.
Mesothelioma patients treated at Brigham also have access to some of the best, most innovative treatment strategies. Physicians here treat patients through a collaborative and multi-disciplinary approach. They often work collaboratively to develop individual treatment plans.
Treatment is typically multi-modal, meaning several approaches are employed. Approaches include surgery, chemotherapy, radiation therapy, and novel treatments like new, targeted drugs, gene therapy, and immunotherapy. The facility also enrolls patients in clinical trials, allowing them access to treatment not yet fully approved.[7]
The International Mesothelioma Program
Mesothelioma patients who come to Brigham and Women's also have access to the International Mesothelioma Program (IMP). The IMP brings together specialists, treating nearly 200 patients annually while conducting hundreds of more consultations.
The program was founded by Dr. David Sugarbaker, a world expert in mesothelioma and a pioneer in the surgical procedure called extrapleural pneumonectomy.[3]
Although Dr. Sugarbaker left Brigham and the IMP for the Lung Institute at Baylor College of Medicine, he left an important legacy. Dr. Sugarbaker left the IMP in the capable hands of Dr. Raphael Bueno, another respected mesothelioma expert.[8]
The IMP team uses a collaborative effort, focused and individualized patient care, multi-modal treatment, and innovative treatments to provide the best possible care.
Research
The hospital, cancer center, and IMP conduct research and clinical trials for cancer and mesothelioma. Much of that research breaks ground in the understanding, diagnosis, and treatment of mesothelioma.
For instance, IMP's genomic project catalogs and shares mutations associated with mesothelioma.[9] Brigham and Women's Hospital has more than 150 lead researchers working on various projects. The facility receives funding from more than 200 grants.
Clinical trials of defactinib, a new drug used to treat mesothelioma, are included in research conducted at Brigham and associated facilities. This drug works by targeting the tumor's stem cells, reducing their resistance to chemotherapy.[10]
Researchers are also investigating immunosuppressant drugs that block specific proteins to prevent tumor growth. They are also studying the effects of other immunotherapy drugs, including pembrolizumab, also known as Keytruda.
Notable Staff and Mesothelioma Specialists
As one of the leading mesothelioma research and treatment facilities, Brigham and Women's has many specialists and experts on staff. These include Dr. Bueno, now head of the IMP and chief of the Division of Thoracic Surgery.[11] Dr. Bueno worked with Dr. Sugarbaker and continues his legacy of excellent treatment and research.
Also on staff is Dr. Abraham Lebenthal. Dr. Lebenthal is a pleural mesothelioma specialist and thoracic surgeon. He works at the IMP and also at the VA Boston Hospital, caring for veterans who were victims of asbestos exposure.[12]
For cancer treatment, specifically for mesothelioma, patients will find expert care at Brigham and Women's Hospital. With the hospital itself, the Dana-Farber/Brigham and Women's Cancer Center, and the International Mesothelioma Program, patients have access to field leaders, including surgeons, oncologists, radiologists, and others. Few medical centers have dedicated as many resources to mesothelioma. This dedication pays off in lives enhanced by care from Brigham.
Get Your FREE Mesothelioma Packet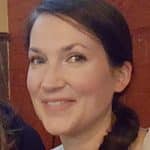 Mary Ellen Ellis has been the head writer for Mesothelioma.net since 2016. With hundreds of mesothelioma and asbestos articles to her credit, she is one of the most experienced writers on these topics. Her degrees and background in science and education help her explain complicated medical topics for a wider audience. Mary Ellen takes pride in providing her readers with the critical information they need following a diagnosis of an asbestos-related illness.
Get Your FREE Mesothelioma Packet
Page Edited by Patient Advocate Dave Foster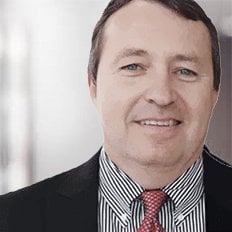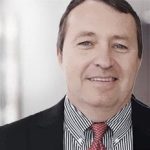 Dave has been a mesothelioma Patient Advocate for over 10 years. He consistently attends all major national and international mesothelioma meetings. In doing so, he is able to stay on top of the latest treatments, clinical trials, and research results. He also personally meets with mesothelioma patients and their families and connects them with the best medical specialists and legal representatives available.