This page has been fact checked by an experienced mesothelioma Patient Advocate. Sources of information are listed at the bottom of the article.
We make every attempt to keep our information accurate and up-to-date.
Please Contact Us with any questions or comments.
The USS Nashville (LPD-13), an amphibious transport dock, transported and landed troops, vehicles, and cargo in war zones. Because of the many asbestos components, this ship caused exposure and harm to the crew and officers. Some of the veterans who served on her are now suffering the devastating consequences of asbestos exposure, with respiratory illnesses including pleural mesothelioma.
About the USS Nashville
The USS Nashville was the tenth ship constructed in the Austin class of amphibious transport docks and the third ship to be named for the city of Nashville.
The Austin class ships followed and built upon the Raleigh class and were followed by the current San Antonio class. Most of the Austin ships, including the Nashville, were decommissioned in the 2000s.
The Nashville was 570 feet long, displaced more than 17,000 tons when fully loaded, and could carry 489 officers and enlisted men and women, along with a complement of 900 marines. She was powered and propelled by Foster Wheeler boilers and steam turbines, which required asbestos for insulation.
She was also armed with several guns, but not as many as other ships, because her role was primarily to transport and land, not to take part in offensive or defensive operations. She was able to carry six helicopters.
Ordered in May of 1964, the USS Nashville was laid down on March 14, 1966, and built by the Lockheed Shipbuilding and Construction Company in Seattle. Launched on October 7, 1967, she was commissioned under the command of Captain Frank R. Fahland on February 14, 1970.[1]
Active Service
The USS Nashville's home port was Norfolk, Virginia, and her role was to transport landing forces, including vehicles, cargo, and troops.
Among the many operations in which the Nashville served were NATO operations, operations with the Atlantic Fleet Marine Force, and service in the Persian Gulf. She also participated in eight Mediterranean Group operations, four Caribbean Amphibious Ready Groups, and one Mine Countermeasure Task Group.
There were many highlights of her active service, including the rescue of Captain Scott O'Grady, a pilot who was shot down over Bosnia in 1995. She also became the first ship to have a robotic Scout helicopter land on board. In 2006, she assisted in evacuating U.S. nationals from Lebanon after conflicts erupted between Hezbollah and the Israeli army.
Her active service earned the Nashville several awards and honors:
ANavy Unit Commendation
A Joint Meritorious Unit Award
Three Navy Battle E Ribbons
A National Defense Service Medal, a Humanitarian Service Medal
Two Navy Expeditionary Medals
The Nashville was decommissioned on September 30, 2009, at the Norfolk Naval Station in Virginia. She has not been struck from the Naval Register and sits at Philadelphia's Naval Inactive Ship Maintenance Facility in reserve.[1]
Asbestos on the USS Nashville
Most Navy ships built from the 1930s to the 1970s, when the real dangers of asbestos became widely known, were constructed with hundreds of parts and materials that contained asbestos. Asbestos was heavily used on ships in various industries, not just the military, because it is lightweight, strong, flexible, and can insulate and fireproof.
The engine rooms on ships like the Nashville were areas that contained a lot of asbestos because the turbines, pumps, generators, and boilers produced a lot of heat and needed to be insulated.
Insulation was also heavily used to coat the pipes that ran to all areas of the ship, and this insulation most often contained asbestos.
Other parts of the ship that likely had asbestos include gaskets, valves, deck matting, spray insulation, firefighting, fire safety gear, flooring materials, and adhesives.
Asbestos Exposure on the USS Nashville
Asbestos use on U.S. Navy ships was heavy until experts fully realized how harmful this mineral could be to human health. The tiny fibers of asbestos can flake off of the material and enter the air. From here, anyone can inhale it. Inside the body, it causes damage to tissues that lead to serious illness in some people.
Navy veterans have higher than average rates of mesothelioma because of how much asbestos was used in ships, but some veterans also developed lung cancer or asbestosis.
In addition to the heavy use of asbestos on ships, other factors made these workplaces riskier for asbestos exposure. For instance, the enclosed spaces with little ventilation made it more likely that men and women on board would inhale the fibers.
Those at most significant risk worked in the areas, like the engine rooms, where the mineral was heavily used. Any workers who made repairs or did maintenance work on components of the ship, such as electronics or pipe insulation that contained asbestos, were also at serious risk of exposure.
One other particular risk of using asbestos on a ship is that an accident can cause asbestos materials to be damaged. This damage may then lead to exposed fibers that can contaminate the air.
Several claims were made to the Veterans Administration by veterans who reported they were exposed to asbestos following a collision on the Nashville. They stated that the collision caused damage that exposed them to asbestos. These veterans later developed respiratory illnesses, including asbestosis. Some of these sailors recall serving on the ship when the collision tore a hole in the side, bursting several pipes coated with asbestos.[2][3]
These veterans and others exposed to asbestos during service can file claims with the VA to get health care and compensation. If you served on a ship like the Nashville and now suffer from an asbestos-related illness, your diagnosis may be related to exposure during service. If it is, you have a valid claim to get compensation.
The process can be complicated and confusing, though. With an advocate on your side, you can make that claim and increase the chances of getting the compensation you deserve for the sacrifice you made to your country.
Get Your FREE Mesothelioma Packet
Page Edited by Patient Advocate Dave Foster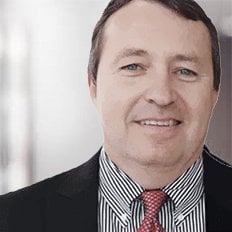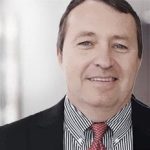 Dave has been a mesothelioma Patient Advocate for over 10 years. He consistently attends all major national and international mesothelioma meetings. In doing so, he is able to stay on top of the latest treatments, clinical trials, and research results. He also personally meets with mesothelioma patients and their families and connects them with the best medical specialists and legal representatives available.