This page has been fact checked by an experienced mesothelioma Patient Advocate. Sources of information are listed at the bottom of the article.
We make every attempt to keep our information accurate and up-to-date.
Please Contact Us with any questions or comments.
The USS Anchorage (LSD-36) was an amphibious and dock landing ship in the U.S. Navy, commissioned in 1969. Unfortunately, the Anchorage included harmful asbestos in her construction. Asbestos puts sailors and officers at risk of exposure to fibers and of developing devastating asbestos illnesses many years after active service.
About the USS Anchorage
The Anchorage was the namesake of the Anchorage class of dock landing amphibious ships built between 1965 and 1972.[1] The class numbered just five.
The Anchorage displaced more than 14,000 tons when fully loaded and was 553 feet long. She was powered by two boilers and propelled by two turbines and two propellers.
This heat-generating equipment was one primary reason for having asbestos onboard. It had to be well insulated. The Anchorage carried 24 officers and 300 enlisted men and women.
The primary purpose of the Anchorage and her sister ships was to carry landing craft to supplement those carried by the LPD class of vessels. The LPDs were able to carry more men but fewer landing craft.
The Anchorage ships were larger than earlier ships but were similar in design. The Anchorage earned several awards for active service, including the Vietnam Service Medal, the Navy Unit Commendation, the Navy Expeditionary Medal, and the Kuwait Liberation Medal, among many others.
Construction and Repairs
The USS Anchorage was laid down on March 14, 1967, and launched on May 5, 1968. Ingalls Shipbuilding built her in Pascagoula, Mississippi. She was commissioned on March 15, 1969, under the command of Captain Percy Stuart Beaman at Norfolk Naval Shipyard in Portsmouth, Virginia.[1]
She was constructed to launch a large landing craft and shelter small watercraft during amphibious landings. The ship carried modest weapons as well.
For shakedown training, the Anchorage was sent to her home port of San Diego and conducted training up and down the California coast. Over the years, she underwent several repairs and modernizing upgrades, including in 1972, 1976, 1982, and 1996. Repairs were conducted in various locations, with significant upgrades occurring in San Diego.
Service History
The USS Anchorage served in the U.S. Navy for over thirty years, including active service in the Vietnam War and during Operation Desert Storm and Operation Southern Watch in the Persian Gulf. Her first of nineteen deployments to the western Pacific began immediately after post-shakedown repairs.[1]
Work in the Vietnam War would earn her six battle stars. As the war ended, she carried Marines back to the U.S. and participated in Operation Frequent Wind, which evacuated thousands of civilians from Saigon.
Throughout the late 1970s and the 1980s, the Anchorage served in various Pacific and Indian Oceans operations. She also participated in training exercises, Marine transport, and other events such as visiting her namesake city Anchorage, Alaska. It wasn't until the early 1990s that the Anchorage would again deploy for active service.
In 1991 she was sent to the Middle East to serve in Operation Desert Storm, supporting Kuwait against an invasion by Iraq.[1] She also served in Operation Continue Hope in Somalia in 1994 and Operation Southern Watch in the Persian Gulf in 1996.
In 2000 she assisted the USS Cole after that ship was bombed in the waters off Yemen. The Anchorage participated in the wars in Iraq and Afghanistan before being sent back to San Diego to be decommissioned in 2003. She was sunk as a target during training in 2010.
Asbestos on the USS Anchorage
Asbestos is a natural but harmful mineral long prized for its ability to insulate and fireproof materials and ships. It was also used because of its light weight, flexibility, and strength.
It was an important component in vessels of all types for decades, including U.S. Navy ships like the USS Anchorage. On ships like the Anchorage, asbestos was used to insulate pipes, turbines, and boilers.
It was used in fireproofing materials, gaskets, firefighting and gunner gear, ropes and adhesives, and even flooring and ceiling materials. Hundreds of products that went into Navy ships contained asbestos.
Veterans and Asbestos Exposure
The danger eventually superseded the usefulness of asbestos to those exposed to its tiny fibers. If any material with asbestos breaks down — from age and wear and tear, from repairs, accidents and damage — the tiny fibers come loose and enter the air.
From there, anyone in the vicinity can inhale or ingest those fibers. In some people exposed in this way, the fibers will cause enough damage to lead to illness decades later.
Ships like the Anchorage loaded with asbestos were dangerous for the men and women serving on them because the fibers of asbestos could often come loose. Compounding the issue is the lack of ventilation and the enclosed spaces on ships.
Anyone on them could have been exposed, but some were at greater risk. These include anyone who worked in the engine or boiler rooms, who made repairs or performed maintenance on components, such as insulated pipes that contained asbestos, and those who used firefighting gear made with asbestos. Also at increased risk were the workers who constructed the ship or made repairs and upgrades.
An example of exposure in a veteran is a Veterans Administration claim made by a man who served on the Anchorage. He reported working as a fireman on the ship and being exposed to asbestos as a result. He then claimed to have developed asbestosis later.[2]
In another claim, a veteran reported having developed an asbestos-related respiratory illness after working as an electrician in the engine room on the USS Anchorage. Electrical systems were often insulated with asbestos.[3]
The veterans who served on ships like the Anchorage were put at serious risk of developing mesothelioma, lung cancer, asbestosis, and other respiratory illnesses. These veterans can make claims with the Veterans Administration, but the process can be challenging. If you served on one of these ships and are sick now, let an experienced lawyer help guide you through making a claim.
Get Your FREE Mesothelioma Packet
Page Edited by Patient Advocate Dave Foster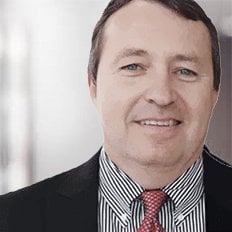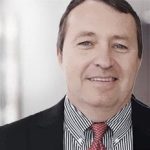 Dave has been a mesothelioma Patient Advocate for over 10 years. He consistently attends all major national and international mesothelioma meetings. In doing so, he is able to stay on top of the latest treatments, clinical trials, and research results. He also personally meets with mesothelioma patients and their families and connects them with the best medical specialists and legal representatives available.