Mesothelioma.net content reviewer and editor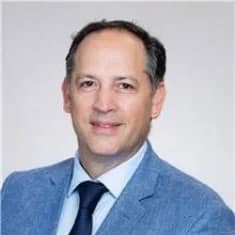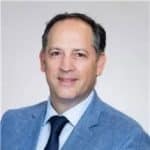 Many of the most important pages on our website have been medically reviewed and edited by Luis Argote-Greene, M.D., an internationally recognized thoracic and esophageal surgeon who specializes in the treatment of thoracic cancers, including malignant pleural mesothelioma.
Experience
Dr. Argote-Greene earned his medical degree at the Universidad Nacional Autónoma de México, a public research university that is highly ranked for its extensive research and innovation. He completed his surgical residency at the Instituto Nacional De Ciencias Médicas Y Nutrición Salvador Zubirán and his observership in thoracic surgery at the University of Alabama at Birmingham. From there, he completed his fellowship in thoracic surgery and thoracic oncology at Brigham and Women's Hospital in Boston, where he worked with pioneering mesothelioma surgeon Dr. David Sugarbaker.[1]
After completing his training at Brigham and Women's Hospital and Harvard Medical School, Dr. Argote-Greene returned to Mexico City, where he became chief of thoracic surgery at Fundación Clínica Médica Sur and taught minimally invasive thoracic surgery.[2]
He was invited to join University Hospitals of Cleveland, Ohio, a U.S. News and World Report Best Hospital, to create a thoracic surgery program at one of their community hospitals. From there, he went on to his current position as Regional Director of Thoracic and Esophageal Surgery at Cleveland Clinic's Rosner Family Health and Wellness Center.
Surgery Pioneer
Dr. Argote-Greene has done pioneering work with video-assisted thoracoscopic surgery (VATS) and robotic-assisted minimally invasive surgery. He has taught the procedures to other surgeons both nationally and internationally. He is currently a clinical assistant professor at Case Western Reserve University, where he is instrumental in training fellows and residents in thoracic surgery.
He is a member of the Society of Thoracic Surgeons and is a fellow of both the College of Chest Surgeons and the International Association for the Study of Lung Cancer.