This page has been fact checked by an experienced mesothelioma Patient Advocate. Sources of information are listed at the bottom of the article.
We make every attempt to keep our information accurate and up-to-date.
Please Contact Us with any questions or comments.
The Porter Hayden Company distributed sold, and installed asbestos insulation throughout the 1960s and 1970s. Some workers who installed the insulation and those in facilities that used the insulation eventually got sick with asbestos-related illnesses like mesothelioma. The company faced several lawsuits that led to bankruptcy and an asbestos trust to compensate victims.
Company History
Porter Hayden was founded in 1966 when two older companies, H.W. Porter & Co. and Reid Hayden Inc., merged. The former was based in New Jersey and the latter in Maryland.
The new company, Porter Hayden, operated out of Baltimore. Although the Porter Hayden Company did not manufacture any asbestos products, it did distribute and sell them to other companies.
Porter Hayden distributed and installed insulation. Its products largely went into industrial workplaces like steel, chemical, and manufacturing plants.
Some of the insulation went into other types of buildings, including residential homes and retail stores. Because of the asbestos in the materials it installed, Porter Hayden was liable for asbestos illnesses in many people. Lawsuits against the company eventually led to its bankruptcy and the closing of its doors.
Asbestos Use in Insulation
Unlike other insulation companies, Porter Hayden did not manufacture its own products. Instead, it sold and distributed insulation products and installed them.
It operated in this way until the 1970s when it stopped operations. Today it exists solely to cope with payments due to workers exposed to asbestos.
Through the years, asbestos was used in many insulation products by many different companies. Because asbestos is effective at insulating against temperature changes, it was often used to insulate homes, to prevent heat loss from furnaces and boilers, and to keep refrigeration units from overheating; additionally, asbestos was inexpensive and readily available.
Nearly all products Porter Hayden used included asbestos: insulated piping, wall insulation, industrial insulation, and residential insulation.
Asbestos Exposure
Although asbestos is a useful, natural mineral, it is also extremely harmful to human health. When a piece of asbestos is disturbed, it can release microscopic needle-like fibers into the air.
These fibers become part of the dust that settles on surfaces. Once airborne, anyone nearby can ingest or inhale them without realizing it. Once in the body, the fibers become lodged in tissues, causing damage over time.
For some, this will eventually lead to a serious illness like lung cancer, mesothelioma, or asbestosis. These terminal illnesses usually develop decades after the exposure.
Porter Hayden may not have made the asbestos insulation it used, but the company still put many at risk by installing it in various buildings. Porter Hayden insulation installers were at risk of being exposed because they directly handled the asbestos-containing products.
Anyone in facilities where the insulation was installed could also have been exposed, and at most significant risk were any workers who disturbed the insulation. This includes plumbers, electricians, pipefitters, repair and maintenance workers, drywall workers, steamfitters, boiler and furnace workers, and many others.
Lawsuits over Asbestos Illnesses
The courts found Porter Hayden liable for a number of individual cases of asbestos illnesses because the company installed these products that caused the exposure.
It didn't matter that the company didn't make the products because it installed them, putting many people at risk. The company saw its first asbestos lawsuit in 1976, just ten years after it was formed. This would be the first case of thousands.
Some of these lawsuits were dismissed, including the case of a chemical plant worker from Pennsylvania. This worker claimed he worked with asbestos which later led to mesothelioma. Although he was sick earlier, he was not diagnosed definitively until 1984. Porter Hayden's lawyers successfully argued he should have made a claim sooner, and the case was dismissed.[1]
Porter Hayden faced thousands of other lawsuits and often had to pay large settlement sums. This includes a 1992 case in which the company paid three plaintiffs a total of $11.2 million.[2]
Bankruptcy and Asbestos Trust
Eventually, the lawsuits overwhelmed Porter Hayden, and the company filed for bankruptcy. In 2002, Porter Hayden entered chapter 11 protection and did not emerge with a court-approved reorganization plan until 2007.
The plan included an asbestos trust called the Porter Hayden Bodily Injury Trust.[3] The company funded this trust with $40 million to pay victims of asbestos exposure. The reorganization left the company as an entity that existed solely to deal with asbestos claims.
Throughout the many years Porter Hayden fought to dismiss claims, it also fought legal battles with its insurance company, Commercial Union. The insurer refused to cover some costs of asbestos litigation. As a result, Porter Hayden sued. In 2014, Porter Hayden won a victory against Commercial Union, receiving $15 million to cover asbestos claims.
Porter Hayden only distributed asbestos products for about a decade, but in that short time, it caused significant damage. Many people got sick because of asbestos used in the insulation they installed. Some of these were able to recover damages from the now-defunct company.
If you have a claim against Porter Hayden, you can still file with the active trust. Let an experienced lawyer help you make a claim to improve your chances of winning compensation.
Get Your FREE Mesothelioma Packet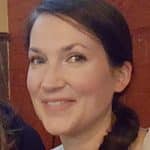 Mary Ellen Ellis has been the head writer and editor for Mesothelioma.net since 2016. With hundreds of mesothelioma and asbestos articles to her credit, she is one of the most experienced writers on these topics. Her degrees and background in science and education help her explain complicated medical topics for a wider audience. Mary Ellen takes pride in providing her readers with the critical information they need following a diagnosis of an asbestos-related illness.
Get Your FREE Mesothelioma Packet
Page Edited by Patient Advocate Dave Foster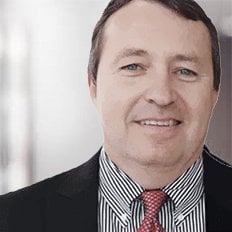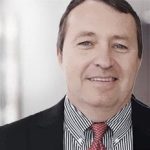 Dave has been a mesothelioma Patient Advocate for over 10 years. He consistently attends all major national and international mesothelioma meetings. In doing so, he is able to stay on top of the latest treatments, clinical trials, and research results. He also personally meets with mesothelioma patients and their families and connects them with the best medical specialists and legal representatives available.