This page has been fact checked by an experienced mesothelioma Patient Advocate. Sources of information are listed at the bottom of the article.
We make every attempt to keep our information accurate and up-to-date.
Please Contact Us with any questions or comments.
Owens-Illinois made asbestos insulation for just ten years, but it has paid the price for decades. Thousands of people exposed to asbestos through the company's Kaylo line of products have sued Owens-Illinois. If you worked with or around Kaylo insulation, contact an asbestos lawyer to find out what you can do about it.
A History of Owens-Illinois
Owens-Illinois, Inc. is more commonly known as Owens-Illinois or O-I Glass. Today, it is a glass manufacturing company headquartered in Perrysburg, Ohio. The company was formed in 1929 when the Owens Bottle Company and Illinois Glass Company merged to form one business called the Owens-Illinois Glass Company.[1]
As it does to this day, Owens-Illinois produced glass bottles. Prohibition brought a downturn to the industry. With the capacity to spare, the company began developing fiberglass insulation. Years of research led to successful insulation products, many of which were distributed by Owens Corning.[1]
Beginning in about 1948, Owens-Illinois made and sold a line of insulation called Kaylo. These products contained asbestos and were designed for high temperatures. It sold the Kaylo line to Owens-Corning in 1958.[1]
The company continued innovating and inventing new materials and products, including an early plasma display in the 1970s. It also began producing plastics packaging, selling this division in 2007. Owens-Illinois is still making glass today but lost a subsidiary to bankruptcy in 2020 because of asbestos lawsuits.
Asbestos Use at Owens-Illinois
For a few decades, beginning in the 1930s and 1940s, Owens-Illinois produced high-temperature insulation products with asbestos. The Kaylo line included insulation for boilers and pipe covering. In 1972, Owens Corning replaced asbestos in Kaylo products with fiberglass.[1]
What Owens-Illinois knew about the dangers of asbestos came to light in later lawsuits. In one of these, the plaintiff's legal team showed that the company had a report as early as 1948 that warned of the risks.[2]
The report came from a seminar that determined that Kaylo pipe insulation could harm human health and cause asbestosis. Despite this information, Owens-Illinois continued using asbestos and marketed Kaylo products as safe and non-toxic.[2]
Could I Have Been Exposed Through Owens-Illinois Products?
The workers at greatest risk of exposure through Kaylo insulation worked for Owens-Illinois manufacturing the products. They handled asbestos and likely inhaled fibers. Anyone who worked with the products in other jobs or industries could also have suffered exposure. These include:
Insulators
Boiler workers
Pipefitters
Steamfitters
Plumbers
Electricians
Maintenance and repair workers
Demolition workers
Anyone working near people who handled and maintained Kaylo insulation could have been exposed. Family members of these workers also risked exposure. Many workers brought asbestos fibers home on their clothing and contaminated their homes.
Owens-Illinois Asbestos Litigation
Asbestos insulation harmed thousands of people, many of whom sued the companies responsible. Owens-Illinois has been a defendant in thousands of cases for exposing people to asbestos and for knowing the risks of the mineral without warning workers and consumers.
The first civil lawsuit over Owens-Illinois asbestos insulation came in 1977.[3] Many other lawsuits followed this, leading to $5 billion in costs.[4]
$5.175 million for mesothelioma and wrongful death. Merlon Dukes worked at a Unarco plant that used asbestos from 1954 to 1961. In 2004, he received a diagnosis of mesothelioma and died in 2005. His widow filed a lawsuit against several companies responsible for the asbestos he encountered, including Owens-Illinois. The jury awarded compensation for Dukes' lifetime losses, his widow's losses, and his wrongful death.[1]
$27.3 million for wife's exposure. Rose-Marie Grigg developed mesothelioma, and in 2012 she and her husband filed a lawsuit against Owens-Illinois. Martin Grigg installed Kaylo insulation between 1950 and 1958. He brought asbestos fibers home on his clothes, which his wife washed. The jury agreed that Owens-Illinois was liable for damages for failing to warn workers of the risks of carrying asbestos on clothing.[5]
$40 million for mesothelioma. Charles Gillenwater developed mesothelioma after working as a pipefitter. He worked at multiple sites in the 1970s and was exposed to asbestos in insulation. He filed a lawsuit against four companies and won a total of $90 million at trial. The jury assigned Owens-Illinois to pay $40 million in damages for suppressing information about the dangers of asbestos.[6]
Bankruptcy and Asbestos Trust
After facing these and many other lawsuits over Kaylo insulation, the Owens-Illinois subsidiary Paddock Enterprises filed for bankruptcy in 2020. The company isolated its asbestos liabilities in this subsidiary and plans to reorganize to settle all pending cases.[7]
In the details of the bankruptcy filing, Owens-Illinois stated that it had already disposed of approximately 400,000 cases and claims. It also said it spent $5 billion on asbestos costs.[4]
Paddock reached a potential plan for reorganization in 2021. Once official, it will open an asbestos trust with $610 million. Victims will be able to make claims with the trust for compensation, ending all further lawsuits against the company.[7]
If you encountered asbestos through Kaylo products, contact an experienced lawyer. They can look over your case and find out which other companies may be liable. They can help you file a lawsuit, if appropriate, or make a claim with the trust once it is up and running.
Get Your FREE Mesothelioma Packet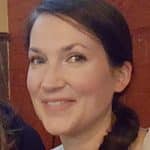 Mary Ellen Ellis has been the head writer for Mesothelioma.net since 2016. With hundreds of mesothelioma and asbestos articles to her credit, she is one of the most experienced writers on these topics. Her degrees and background in science and education help her explain complicated medical topics for a wider audience. Mary Ellen takes pride in providing her readers with the critical information they need following a diagnosis of an asbestos-related illness.
Get Your FREE Mesothelioma Packet
Page Edited by Patient Advocate Dave Foster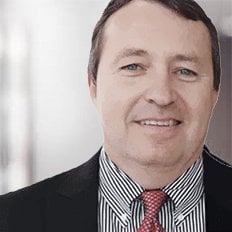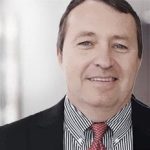 Dave has been a mesothelioma Patient Advocate for over 10 years. He consistently attends all major national and international mesothelioma meetings. In doing so, he is able to stay on top of the latest treatments, clinical trials, and research results. He also personally meets with mesothelioma patients and their families and connects them with the best medical specialists and legal representatives available.