University of Pittsburgh Medical Center Hillman Cancer Center, Pittsburgh
This page has been fact checked by an experienced mesothelioma Patient Advocate. Sources of information are listed at the bottom of the article.
We make every attempt to keep our information accurate and up-to-date.
Please Contact Us with any questions or comments.
The University of Pittsburgh Medical Center Hillman Cancer Center provides excellent care for all kinds of cancer patients, including those with mesothelioma. The Hillman Cancer Center includes the Mesothelioma Specialty Care program, which provides patients with multi-disciplinary treatment from experts and specialists in mesothelioma, surgery, radiation, and other areas.
About the Hillman Cancer Center
The Hillman Cancer Center at the University of Pittsburgh Medical Center (UPMC) was established in 1984 as the University of Pittsburgh Cancer Institute. The staff includes over 300 clinicians and researchers providing patient care and conducting research and clinical trials.[1]
These professionals specialize in various fields related to studying, diagnosing, treating, and preventing all types of cancer. Most are affiliated with the University of Pittsburgh, but some are linked to other organizations, including Carnegie Mellon University.
The Hillman Cancer Center maintains an extensive network of collaboration with other professionals and institutions, ranging throughout western Pennsylvania and even internationally, to provide the best care for patients and advance research.
A Comprehensive Cancer Center
The National Cancer Institute has designated only 51 cancer centers in the U.S. as Comprehensive Cancer Centers, including the Hillman Cancer Center. The NCI reserves this designation for those facilities that excel in both patient care and cancer research.
These facilities get money for research and clinical trials through the National Cancer Institute and the National Institute of Health. The Hillman first received its designation in 1990, just a few years after its opening.[1]
The Mesothelioma Specialty Care Program
One of the most important things the Hillman Cancer Center offers patients is treatment from specialists in rare cancers, including mesothelioma. Mesothelioma is rare, and so are experts in how to treat it. Victims of asbestos and mesothelioma need places like Hillman where they can find the people who can treat them.
The dedicated team that cares for mesothelioma patients belongs to Hillman's Mesothelioma Specialty Care program, just one of several programs dedicated to rare cancers.[2] The program for mesothelioma was established in 2011 and specializes in researching and treating both pleural and peritoneal mesothelioma.
The team at Hillman brings together pulmonologists, radiologists, pathologists, radiation oncologists, thoracic surgeons, and others to provide patients with a multi-disciplinary approach to creating individualized treatment plans.
A Staff of Mesothelioma Specialists
The Mesothelioma Specialty Care program is staffed by several experts in different specialties, including leaders in mesothelioma treatment. These include Dr. David Bartlett, the head of UPMC's surgical oncology department. He is a surgical oncologist specializing in mesothelioma while working as a senior investigator and surgeon at the National Cancer Institute.
One of his major accomplishments was developing a treatment for cancer called regional perfusion. Dr. Bartlett leads a team of experts specializing in minimally invasive thoracic surgery, radiation therapy, and other mesothelioma treatments.
Regional Perfusion for Mesothelioma Patients
Hillman is unique in treating mesothelioma in that it offers experts in regional perfusion.[3] In addition to leading surgical oncology, Dr. Bartlett is also the director of the David C. Koch Regional Perfusion Cancer Therapy Center, using his expertise in the treatment he helped develop and bringing it to patients who need it.
The treatment is mostly used for patients with peritoneal mesothelioma, and several forms can be used depending on each patient's individual needs or limitations.
Regional perfusion is a type of chemotherapy. Instead of delivering the drug to the entire bloodstream through an IV, this strategy involves delivering the drugs right to the area where the cancer grows.
For mesothelioma, this treatment is useful because many patients have cancer that is too advanced, that has spread too much, to be treatable with surgery. Regional perfusion bathes an entire area with chemotherapy drugs, directly targeting all the smaller growths.
Comprehensive Lung Cancer Treatment Program
Hillman Cancer Center also has a program devoted to treating lung cancer, another cancer that may be caused by asbestos exposure.[4] As with mesothelioma, this program includes experts in several areas of medicine and surgery to provide patients with collaborative and personalized care.
In addition to standard treatments, patients in the lung cancer program benefit from holistic care that includes nutrition counseling, pain management, social support, palliative care, and psychological care.
Research and Clinical Trials
Some of the significant areas of research conducted at the Hillman Cancer Center include:
Studies that help to advance knowledge of how cancer develops and progresses
Studies of biomarkers that can be used to detect and diagnose cancer
The discovery of new drugs used for cancer treatment
The investigation of more effective ways to prevent cancer.
Researchers here also conduct and lead clinical trials, studies of treatments with actual patients.[1] These trials both test the effectiveness and safety of treatments and give patients unique opportunities to benefit from advanced and otherwise unavailable treatments.
For mesothelioma patients, the Hillman researchers are conducting clinical trials using immunotherapy drugs and chemotherapy. It is so far showing promise as a new treatment.
For patients with mesothelioma, getting treated can often feel hopeless, like the cancer is a death sentence. Dedicated researchers and physicians are trying to change that and are developing and offering treatments to better manage this cancer. Some of those experts can be found at the UPMC Hillman Cancer Center. Patients with either pleural or peritoneal mesothelioma can benefit greatly from the caring, collaborative, and innovative care offered here.
Get Your FREE Mesothelioma Packet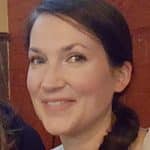 Mary Ellen Ellis has been the head writer for Mesothelioma.net since 2016. With hundreds of mesothelioma and asbestos articles to her credit, she is one of the most experienced writers on these topics. Her degrees and background in science and education help her explain complicated medical topics for a wider audience. Mary Ellen takes pride in providing her readers with the critical information they need following a diagnosis of an asbestos-related illness.
Get Your FREE Mesothelioma Packet
Page Edited by Patient Advocate Dave Foster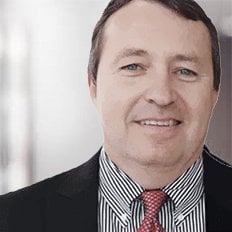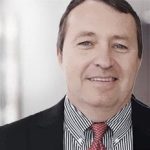 Dave has been a mesothelioma Patient Advocate for over 10 years. He consistently attends all major national and international mesothelioma meetings. In doing so, he is able to stay on top of the latest treatments, clinical trials, and research results. He also personally meets with mesothelioma patients and their families and connects them with the best medical specialists and legal representatives available.