Mount Sinai Hospital, New York City
This page has been fact checked by an experienced mesothelioma Patient Advocate. Sources of information are listed at the bottom of the article.
We make every attempt to keep our information accurate and up-to-date.
Please Contact Us with any questions or comments.
Established in 1852, Mount Sinai Hospital, New York City, is one of the most respected medical facilities in the world and also one of the oldest teaching hospitals in the U.S. Through the Icahn School of Medicine, Mount Sinai offers cancer care providers, experts, and centers, like the Tisch Cancer Institute and the Mount Sinai Cancer Center.[1] Mesothelioma cancer experts here treat patients and lead clinical trials.
Facts about Mount Sinai
Mount Sinai is a large hospital in Manhattan. The hospital has 1,171 beds for patients, 2,500 physicians working there, and over 1,000 residents, fellows, and interns in training.
In the most recent U.S. News and World Report ranking of hospitals and medical centers, Mount Sinai ranked as one of the best for eleven different specialties.
It has Magnet status for nurses and has been honored with many awards over the years, including a Health Care Innovation Award. Mount Sinai was the first hospital in New York to open an emergency room dedicated to geriatric patients.
History
The history of Mount Sinai Hospital dates back to 1852 when nine Jewish men representing various charities decided to figure out a way to provide free medical care for poor and under-served Jewish residents of New York. They first opened a forty-five-bed hospital called Jews' Hospital on West 28th Street. Although it was a Jewish hospital, it did not turn anyone away.[2]
The hospital began to broaden its goals and mission during the Civil War when it opened its doors to injured Union soldiers. The hospital dropped the sectarian designation, and by 1872 had become Mount Sinai Hospital with a new location on Lexington Avenue on the Upper East Side.
In its new location, the hospital grew and began to specialize in things like pediatric medicine, dermatology, and neurology. The Mount Sinai Hospital School of Nursing opened in 1881 and trained nearly 5,000 nurses before closing in the 1970s.[2]
The hospital again moved and expanded in the early 1900s. In 1968 the Icahn School of Medicine at Mount Sinai opened. It was unusual to have a medical school come from a hospital instead of a university, and it was the first time such a medical school had opened in more than fifty years.
Over its 160 years of providing care, treatment, and education, Mount Sinai achieved many firsts, including the first cardiac stress test, the first textbook for geriatric medicine, the first mapping of the influenza viral genome, and many others. Most importantly for people with mesothelioma, it was at Mount Sinai that asbestos was first linked to this cancer.[2]
Mesothelioma Treatment
Mesothelioma patients who turn to Mount Sinai for care can expect to be seen by a variety of experts collaborating on developing the best treatment plan. The multidisciplinary approach allows each patient to get the best possible individualized care.
Most patients receive a multi-modal treatment approach: some combination of surgery to remove tumors and chemotherapy or radiation therapy to kill cancer cells that could not be removed surgically.
The experts that treat mesothelioma patients at Mount Sinai individualize treatment plans, but they also make every attempt to use the least invasive procedures that will be effective.
Together the surgeons, pulmonologists, medical oncologists, pathologists, radiologists, and others decide on what procedures and treatments will be best for each patient while avoiding highly invasive, risky procedures that leave patients with a lower quality of life.
Patients struggling with mesothelioma can also expect to get additional supportive care at Mount Sinai, including programs to help quit smoking.
Mesothelioma Experts at Mount Sinai
Mount Sinai does not have a specific mesothelioma division or center, but it has one of the leading mesothelioma experts on staff. Dr. Raja Flores heads Mount Sinai's Thoracic Surgery Department, the Thoracic Surgical Oncology Program, and the Mount Sinai Cancer Center. He is a leader in performing video-assisted minimally invasive surgeries.[3]
Dr. Flores's leadership and work have led to the use of less invasive surgical treatments for mesothelioma patients. The procedures he developed are as effective as more radical surgeries and help patients live longer and enjoy a greater quality of life.
Research
Mount Sinai is a treatment facility and network, a teaching facility, but also a medical center dedicated to research. For mesothelioma, there have been and are many ongoing research projects and clinical trials.
Under the leadership of Dr. Flores, the thoracic surgery department has studied and compared the two main surgical procedures used to treat pleural mesothelioma: extrapleural pneumonectomy, which removes one lung, and the lung-sparing, less radical pleurectomy/decortication.
Dr. Flores's research team also studies the nature of mesothelioma, using specimens from tissue banks, and investigates new compounds and targeted drugs to treat this cancer.
The researchers under Dr. Flores also work on clinical trials, testing new treatments and strategies for mesothelioma patients. This gives patients opportunities to possibly benefit from treatments that are not yet approved or available. Other areas of research include immunotherapy to treat cancer, palliative care, and early diagnosis techniques.
The extensive and collaborative team at Mount Sinai Hospital and Medical Center provides everything a patient with mesothelioma needs to get the best care. From the experts and leadership of mesothelioma specialist Dr. Flores to the top-notch research, access to clinical trials, and supportive care, patients benefit from everything Mount Sinai has to offer. With ongoing research, Mount Sinai is making a big difference in how we understand and treat this cancer.
Get Your FREE Mesothelioma Packet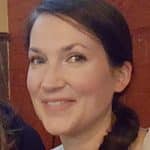 Mary Ellen Ellis has been the head writer for Mesothelioma.net since 2016. With hundreds of mesothelioma and asbestos articles to her credit, she is one of the most experienced writers on these topics. Her degrees and background in science and education help her explain complicated medical topics for a wider audience. Mary Ellen takes pride in providing her readers with the critical information they need following a diagnosis of an asbestos-related illness.
Get Your FREE Mesothelioma Packet
Page Edited by Patient Advocate Dave Foster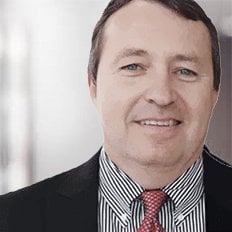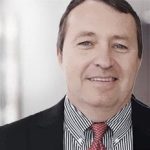 Dave has been a mesothelioma Patient Advocate for over 10 years. He consistently attends all major national and international mesothelioma meetings. In doing so, he is able to stay on top of the latest treatments, clinical trials, and research results. He also personally meets with mesothelioma patients and their families and connects them with the best medical specialists and legal representatives available.