Dana-Farber Cancer Institute, Boston
This page has been fact checked by an experienced mesothelioma Patient Advocate. Sources of information are listed at the bottom of the article.
We make every attempt to keep our information accurate and up-to-date.
Free Mesothelioma Packet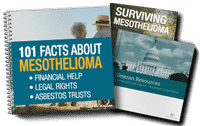 New treatment options
Learn from survivors
Veterans benefits & claims
File for your share of $30 billion in trust funds
Please Contact Us with any questions or comments.
Dana-Farber Cancer Institute, Boston is one of the top-rated cancer treatment facilities in the country that collaborates with Brigham and Women's Hospital and other institutions to provide care for patients with mesothelioma.[1] The National Institutes of Health funds much of Dana-Farber's research, including clinical trials for the treatment of cancers, including those caused by asbestos exposure.[3]
About Dana-Farber
The modern Dana-Farber Cancer Institute sees over 450,000 patients every year. It has more than 4,500 employees, including physicians, surgeons, nurses, and specialists. The institute is particularly known for its innovative research and commitment to understanding and curing cancer. It has taken part in nearly 1,000 clinical trials with patients. Dana-Farber is also a Center for AIDS Research, as designated by the federal government.[4]
Free Mesothelioma Packet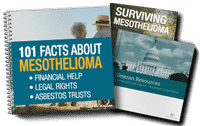 New treatment options
Learn from survivors
Veterans benefits & claims
File for your share of $30 billion in trust funds
History
In 1947, Dr. Sidney Farber created the Children's Cancer Research Foundation to help advance care for pediatric cancer patients. In 1969, the Foundation expanded to include care for patients of all ages. It was renamed the Sidney Farber Cancer Center in 1974, honoring its founder. In 1983, the name changed again, adding an acknowledgment to the financial support of Charles A. Dana.[5]
The Institute has been responsible for a number of firsts in cancer treatment. These firsts include the development of a treatment leading to the first cases of complete remission in patients with acute myelogenous leukemia. Researchers at Dana-Farber were also the first to achieve remission for the childhood cancer known as Wilms' tumor. In addition, Dana-Farber researchers discovered a gene signature that predicts to which areas of the body a tumor will metastasize.[6]
Treating Mesothelioma
Patients at Dana-Farber receive some of the best mesothelioma treatment in the world. This is largely due to the Institute's partnership with Brigham and Women's Hospital's International Mesothelioma Program (IMP).[7] IMP is a world-renowned mesothelioma treatment center. IMP and Dana-Farber treat over 2,000 mesothelioma patients annually. A typical medical facility may only see one or two mesothelioma patients each year.
Dana-Farber's patients receive innovative treatment and care from some of the world's leading mesothelioma experts. The expertise begins with diagnosis. Diagnosing mesothelioma is challenging; however, Dana-Farber doctors bring decades of experience to allow more accurate diagnosis. Patients also benefit from a multi-disciplinary team of experts who collaborate on individualized treatment plans.[8] Dana-Farber's Lowe Center for Thoracic Oncology, staffed by experts in lung cancer, mesothelioma, and similar cancers also takes part in treatment.[9]
In addition to the best medical and surgical care, mesothelioma patients at Dana-Farber also benefit from excellent supportive care. This includes access to social workers, patient liaisons, chaplains, counselors, and other professionals who assess and address the emotional, spiritual, and psychological needs of patients and their families.[8]
Research at Dana-Farber/Harvard Cancer Center
The DF/HCC was founded in 1997 as a research consortium. This consortium includes five hospitals and two of Harvard's health science schools. It includes over 1,000 researchers and more than $600 million in research funds.[10]
Research here is extensive, focusing on projects that lead to better treatments and patient outcomes. Examples of research include genomic studies to better understand how cancer grows as well as studies to determine how to make cancer cells more vulnerable to radiation. Improved surgical oncology procedures and immunology cancer treatments are also researched at the facility.[11]
The consortium is also reducing disparities in cancer screening, diagnosis, and treatment. The Initiative to Eliminate Cancer Disparities aims to increase minority representation in research and medicine, engage diverse communities in cancer prevention, and increase cultural sensitivity.[12]
Leader in Clinical Trials for Mesothelioma Patients
With funding from the National Cancer Institute and the National Institutes of Health, Dana-Farber researchers lead many clinical trials. There are several ongoing mesothelioma clinical trials including studies of chemotherapy drugs for patients who have not responded well to traditional treatment.[8]
The Yawkey Center for Cancer Care
Dana-Farber has a major commitment to patient treatment using compassion and innovative clinical techniques. This is embodied in the Yawkey Center for Cancer Care, which was developed with guidance from actual patients and their families. The purpose of the Center is to advance patient care, improve patient experience, and improve patient safety.[13]
The Center also connects researchers with clinicians. This creates true collaboration between researchers and physicians providing patient care.[13] The facility also houses an area to test new drugs in clinical trials. The environment is relaxing and soothing, and even includes live classical music performances.
Few cancer centers are more comprehensive or innovative than the Dana-Farber Cancer Institute. Through a strategy of collaboration and advanced research, Dana-Farber has become one of the best cancer care centers in the world.
Page Edited by Patient Advocate Dave Foster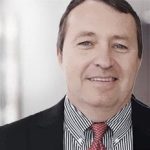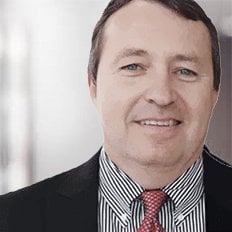 Dave has been a mesothelioma Patient Advocate for over 10 years. He consistently attends all major national and international mesothelioma meetings. In doing so, he is able to stay on top of the latest treatments, clinical trials, and research results. He also personally meets with mesothelioma patients and their families and connects them with the best medical specialists and legal representatives available.