USS Gato (SSN-615) and Asbestos
This page has been fact checked by an experienced mesothelioma Patient Advocate. Sources of information are listed at the bottom of the article.
We make every attempt to keep our information accurate and up-to-date.
Please Contact Us with any questions or comments.
The USS Gato (SSN-615) caused asbestos exposure in many of the veterans who served on her. An attack submarine of the Thresher/Permit class, the Gato contained asbestos in many of its components, from insulation to small valves and gaskets. Some veterans who served on the Gato later developed mesothelioma, asbestosis, or lung cancer.
About the USS Gato and Asbestosmesot
The submarine USS Gato (SSN-615) was built in the 1960s when the Navy still used asbestos in hundreds of components. This put men who served on her at risk of exposure and later illness.
The USS Gato was a nuclear-powered attack submarine designed to seek out and destroy enemy ships or support offensive actions onshore by firing from the water. The Gato (SSN-615) was the second Navy ship named for a small species of shark that lives along the Pacific coast of Mexico.[]
Attack subs were also used to gather intelligence and for surveillance. She was the second U.S. Navy ship to be named Gato for a species of catshark.
The Gato was a member of the Thresher/Permit class of submarines, called the Permit class after the USS Thresher was lost.[2] This class, including the Gato, included several improvements over the previous Skipjack class:
Better sonar
Deeper dives
Better silencing
Faster speeds
These ships became the basis for the following several classes of SSN ships.
The U.S. Navy ordered the Gato in July of 1960. On December 15, 1961, she was laid down and was commissioned on January 25, 1968, after being launched in 1964.
She was built by General Dynamics Electric Boat in Groton, Connecticut. She displaced 2,424 tons when full, was 292 feet in length, and could hold a complement of twelve officers and 115 enlisted men. The ship had four torpedo tubes and was armed with MK-37, MK-38, and MK-67 missiles, Harpoon cruise missiles, and SUBROC short-range ballistic missiles.
On April 25, 1996, the Gato was decommissioned and was recycled as part of the Navy's Ship/Submarine Recycling Program.[2]
USS Gato Active Service
The Gato launched so late after construction began because plans for her changed mid-build. She underwent modifications that delayed her launch and commissioning. These included a longer hull and a new mast, among other improvements.
The Gato did not actively participate in any wars but patrolled the seas around the world. In 1976 she became the first nuclear-powered submarine to travel all the way around South America. She was also the first to go through the Straits of Magellan and the Panama Canal.
The Gato is most often remembered for an accident on November 15, 1969, when she collided with the K-19, a Soviet submarine, in the Barents Sea.
The ships were at a depth of about 200 feet, and while the accident destroyed the sonar and some of the torpedo tubes of the K-19, the USS Gato was not seriously damaged and could continue patrolling.
The Gato was hit around its nuclear reactor, but fortunately, it was well protected. However, the accident highlights how asbestos can be damaged in such instances, increasing the risks that crew members will be exposed.
How Was Asbestos Used on the Gato?
Most Navy ships, especially those built from the 1930s through the 1970s, were made using asbestos in many of their components and materials. Asbestos was chosen for its ability to insulate against heat, protecting the crew from heat-generating equipment and pipes, and for its ability to fireproof, again protecting crew members.
Fires on submarines can be particularly dangerous, so having materials to prevent or stop the spread of fire was important.
On the Gato, like on other ships in the Navy, asbestos was used to insulate components like pipes, turbines, and boilers. The Gato was nuclear-powered, so she also needed asbestos around the reactor.
The Gato also likely had asbestos in gaskets used in the torpedo rooms, valves and seals, adhesives and flooring materials, panels and insulating fabrics, and many other components.
How Were USS Gato Veterans Exposed to Asbestos?
Wherever asbestos is used, the people working with and around it risk exposure. Any time the asbestos fibers are disturbed, from wear and tear, from maintenance, or in an accident, they can enter the air and be inhaled.
Inhaling the fibers causes damage and illness in some people, but not others. Sailors on submarines were at particular risk of asbestos exposure because of the confined space with poor ventilation.
The accident with the K-19 was an example of how the dangerous work in the Navy can be made more dangerous by the risk of asbestos exposure. The incident could have exposed or disturbed asbestos on the ship. Also at risk were any men who made repairs or installed asbestos components and materials in the USS Gato.
Some of the cases of men exposed to asbestos are recorded in claims made to the Veterans Administration. In one such case, a veteran made a claim for compensation over developing cancer.
He testified to having worked on the USS Gato and engaging in duties that required removing and installing asbestos materials around the nuclear reactor.[3]
How to Connect with Other USS Gato Veterans
It can be useful to connect with fellow veterans, especially if you have a service-related illness. Other veterans of the Gato can share their experiences and any information about past asbestos exposure. USS Gato veterans can find each other through the Navy's Together We Served program.[4]
Benefits and Compensation for Navy Veterans
If you or someone you loved served in the Navy and now have mesothelioma, you might qualify for VA benefits. The VA disability rating for mesothelioma is 100%, which means you might be entitled to maximum disability compensation.
The VA also offers free healthcare. For veterans with mesothelioma, the best facilities for specialist care are in Boston and Los Angeles.
Veterans also have the option to take private legal action. While you cannot sue the Navy or government, you can file a lawsuit against companies that provided the military with asbestos or products containing asbestos.
If those companies went bankrupt, you can make an asbestos trust fund claim for compensation. Contact a mesothelioma lawyer soon to find out how to take these steps and for other valuable information about seeking compensation.
Get Your FREE Mesothelioma Packet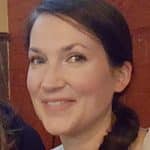 Mary Ellen Ellis has been the head writer for Mesothelioma.net since 2016. With hundreds of mesothelioma and asbestos articles to her credit, she is one of the most experienced writers on these topics. Her degrees and background in science and education help her explain complicated medical topics for a wider audience. Mary Ellen takes pride in providing her readers with the critical information they need following a diagnosis of an asbestos-related illness.
Get Your FREE Mesothelioma Packet
Page Edited by Patient Advocate Dave Foster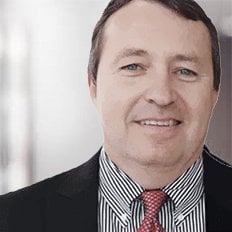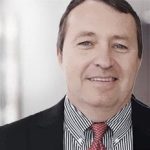 Dave has been a mesothelioma Patient Advocate for over 10 years. He consistently attends all major national and international mesothelioma meetings. In doing so, he is able to stay on top of the latest treatments, clinical trials, and research results. He also personally meets with mesothelioma patients and their families and connects them with the best medical specialists and legal representatives available.