USS Sam Houston (SSBN-609) and Asbestos
This page has been fact checked by an experienced mesothelioma Patient Advocate. Sources of information are listed at the bottom of the article.
We make every attempt to keep our information accurate and up-to-date.
Please Contact Us with any questions or comments.
Active during the Cold War, the USS Sam Houston (SSBN-609) served as a ballistic missile submarine in the Ethan Allen class. Along with other U.S. Navy vessels, the ship used many asbestos components in its construction. Exposure to asbestos on ships like the Sam Houston triggered severe illness in several Navy veterans decades after service.
About the USS Sam Houston and Asbestos
Like other ships built in the 1950s and 1960s, the Navy constructed the USS Sam Houston with asbestos in hundreds of components. This put Navy veterans at risk of later illnesses including mesothelioma, asbestosis, and lung cancer.
The USS Sam Houston was designated SSBN-609, a ballistic missile submarine. She was ordered in 1959 and was laid down at the Newport News Shipbuilding and Dry Dock Company on December 28th.
Construction took more than a year; she launched on February 2, 1961, and was commissioned the following year on March 6th, under the Command of Captain W.P. Willis, Jr. and Commander Jack H. Hawkins.[1]
The Sam Houston was a member of the Ethan Allen class of submarines. Five of these submarines were built throughout the late 1950s and early 1960s.
Together with a few other classes of ballistic missile submarines, these vessels were known as the "41 for Freedom." They served as the main nuclear deterrent force throughout the Cold War.
The Sam Houston and other Ethan Allen submarines were not based on an earlier class of vessels; instead, they were built from the keel up to carry the Polaris A-2 missile.[1] They were longer and sleeker than previous submarines, had fewer torpedo tubes, and later received upgrades to carry the A-3 missiles.
The USS Sam Houston and other Ethan Allen submarines were reclassified in the 1980s due to the SALT II treaty with the Soviet Union. They were reclassified as attack submarines, and their missile tubes were filled in. The Sam Houston was converted to carry Special Operations Forces as well as equipment and vehicles for their missions.
She was decommissioned on September 6, 1991, and struck that same day. She was recycled through the Navy's Ship and Submarine Recycling Program.
Active Service of the USS Sam Houston
A Blue Crew and a Gold Crew alternately staffed the USS Sam Houston throughout her active service. The Blue Crew began operating the vessel in the spring of 1962 and made the first test-firing of Polaris missiles off the coast of Cape Canaveral in Florida.
This was followed by shakedown training, after which the Yellow Crew took over and piloted the Sam Houston on her first patrol. Submerged for forty-eight days, the submarine then moored in Scotland.
During her third patrol as a deterrent submarine, the Sam Houston deployed to the Mediterranean, the first of her type of submarine to be deployed there. She engaged in NATO exercises as well as patrols with a stop in Turkey.
The Sam Houston returned to the U.S. in 1966 after eleven more patrols, with the longest lasting for seventy-one days. At this time, she was due for an overhaul and was stationed and upgraded at Portsmouth Naval Shipyard in Kittery, Maine.
Back in action in October of 1967, the Sam Houston conducted six more patrols until August 1970, when she was sent to Rota, Spain, to join Submarine Squadron 16 for two years. She again received upgrades in 1972, this time at the Charleston Naval Shipyard.
By the late 1970s, the U.S. and Soviet Union were in talks to slow the escalation in the arms race. The resulting SALT treaties required that the number of ballistic missile launchers be frozen at current levels. This meant that the Sam Houston would be converted and reclassified. Her missile tubes were deactivated as new ballistic missile submarines from the Ohio class were being commissioned.
She was reclassified and designated as SSN-609, an attack submarine, and was primarily used for training exercises beginning in the early 1980s. By 1985 she had been upgraded again, this time to be able to accommodate Special Forces.
In 1988 the Sam Houston ran aground in Washington and was decommissioned in 1991.
Extensive Use of Asbestos on the USS Sam Houston
Asbestos was used on the USS Sam Houston and other Navy vessels because it was cheap, readily abundant, could be used for insulating and fireproofing, and did not add a lot of extra weight.
As a bonus for the tight and oddly-shaped spaces in a submarine like the Sam Houston, asbestos is flexible and easy to shape.
Torpedo rooms and the areas around the reactor and turbines in a submarine like the Sam Houston were where much of the asbestos was used for fireproofing and insulating.
It was also used extensively around pipes that ran throughout the ship as fabric insulation and wrappings. The mineral was also used in many other parts and areas of the ship, from firefighting gear to valves and gaskets.
Who Was Exposed to Asbestos on the USS Sam Houston?
Anyone who served on board the USS Sam Houston could have come into contact with asbestos. Any fibers that came loose from asbestos materials would have circulated throughout the air of the enclosed spaces of the submarine, causing contamination and exposure.
The men who worked in the torpedo rooms or repaired materials and parts containing asbestos were at the most significant risk of disturbing and inhaling the harmful fibers.
Also at greater risk were all the men and women who worked in the shipyards and handled asbestos. When the Sam Houston was being built, the men who installed asbestos materials could have been exposed.
An example of a U.S. Navy veteran exposed to asbestos on the Sam Houston can be seen in a claim made to the Veterans Administration.
He served on the submarine and reported having seen asbestos insulation applied to pipes. He later suffered respiratory symptoms and made a claim with the VA over asbestos-related illness to seek compensation.[2]
Connecting with Sam Houston Veterans
Veterans struggling today with asbestos diseases might want to reach out to fellow veterans who served on the same ships. Sam Houston veterans can connect with each other through reunions and the ship's official website.[3]
How Can Navy Veterans Get Compensation and Benefits?
Any veteran of the U.S. Navy who served on a ship that contained asbestos, such as the USS Sam Houston, was put at risk of asbestos exposure. If you served in the Navy and now have an asbestos illness, you could be entitled to compensation. There are several ways to seek benefits:
VA Healthcare. Veterans are entitled to free healthcare through the VA system. If you have mesothelioma, the Boston and Los Angeles facilities have access to specialists.
VA Disability Benefits. The VA gives mesothelioma a disability rating of 100%. You could be entitled to maximum monthly disability payments.
Lawsuits. Veterans cannot sue the military or government, but they can file lawsuits against companies that provided the Navy with asbestos components or materials.
Asbestos Trusts. If the companies responsible went bankrupt, you might be able to file a claim for compensation with an asbestos trust fund.
Navigating the VA or the legal system can be complicated and fraught with errors that put your benefits at risk. It's best to rely on an experienced professional like a mesothelioma lawyer to help you get the compensation you deserve. Asbestos law firms should provide a free consultation to review your case.
Get Your FREE Mesothelioma Packet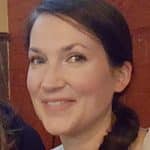 Mary Ellen Ellis has been the head writer for Mesothelioma.net since 2016. With hundreds of mesothelioma and asbestos articles to her credit, she is one of the most experienced writers on these topics. Her degrees and background in science and education help her explain complicated medical topics for a wider audience. Mary Ellen takes pride in providing her readers with the critical information they need following a diagnosis of an asbestos-related illness.
Get Your FREE Mesothelioma Packet
Page Edited by Patient Advocate Dave Foster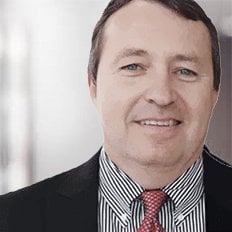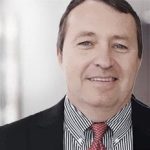 Dave has been a mesothelioma Patient Advocate for over 10 years. He consistently attends all major national and international mesothelioma meetings. In doing so, he is able to stay on top of the latest treatments, clinical trials, and research results. He also personally meets with mesothelioma patients and their families and connects them with the best medical specialists and legal representatives available.