USS Andrew Jackson (SSBN-619) and Asbestos
This page has been fact checked by an experienced mesothelioma Patient Advocate. Sources of information are listed at the bottom of the article.
We make every attempt to keep our information accurate and up-to-date.
Please Contact Us with any questions or comments.
The USS Andrew Jackson (SSBN-619), commissioned in the early 1960s, operated during the Cold War and played an important role in testing and deterrent patrols. Like many other ships in the U.S. Navy built before the 1970s, the USS Andrew Jackson included asbestos in many parts. This harmed many veterans, who years later received diagnoses of asbestos illnesses.
About the USS Andrew Jackson and Asbestos
The USS Andrew Jackson submarine was laid down in 1961.[1] This was a time of peak asbestos use, when all Navy ships were constructed with hundreds of harmful asbestos materials.
The USS Andrew Jackson was a nuclear-powered ballistic missile submarine of the Lafayette class.[2] The nine Lafayette submarines were improvements on the Ethan Allen class of ships with a larger overall size, larger missile tubes, increased firing rate, and better technology for firing missiles.
The Andrew Jackson and the other Lafayette submarines were part of the 41 for Freedom, a group of ballistic missile submarines with the maximum total number of missile tubes allowed by the 1972 SALT Treaty. Together they acted as sea-based deterrents.
When submerged, the Andrew Jackson displaced 8,380 tons, was 425 feet in length, and was propelled by two General Electric turbines. She was powered by a nuclear source and could hold a complement of two crews, each made up of 13 officers and 130 enlisted men.
The Andrew Jackson was commissioned in 1963 and decommissioned and struck in 1989. Her motto was: One man with courage is a majority.
Construction and Upgrades
Ordered on July 23, 1960, the USS Andrew Jackson was laid down on April 26, 1961, and was constructed at the Mare Island Naval Shipyard in Vallejo, California. She was launched on September 15, 1962, and was commissioned on July 3, 1963.[2] This was done under Commanders Alfred J. Whittle, Jr. and James B. Wilson.
Over her years of service, the Andrew Jackson underwent several upgrades, mainly to the missiles she carried. She was initially built with the Polaris A-2 missile but later fitted with the Polaris A-3, which had a longer range, and then the Poseidon C3 missile. She needed no significant repairs during her service.
Active Service
After the commissioning ceremony, the USS Andrew Jackson was ready for shakedown training off the coast of Florida. Here she launched two A-2 missiles.
She then launched the A-3 Polaris into space on October 26, 1963. This was the first such launch conducted from a submerged submarine. President Kennedy was there to witness the launch of the missiles at Cape Canaveral just days before his assassination.
Following training and shakedown, the Andrew Jackson returned to Charleston, South Carolina, for post-shakedown upgrades. In May of 1964, she joined the Atlantic Fleet and went on her first deterrent patrol.
These patrols continued for the next nine years, with a home base at Rota in Spain. After returning to the U.S. for missile upgrades, the Andrew Jackson conducted acoustic trials in the Caribbean beginning in 1975.
In 1976 she returned to active duty and deterrent patrols around Scotland and Nova Scotia. Her patrols continued around Scotland for the next decade. August 27, 1987, was the ship's final active patrol and 69th total.
After a decommissioning ceremony, the Andrew Jackson powered to the Puget Sound Naval Shipyard, where she was recycled as part of the Submarine Recycling Program.[2]
How Was Asbestos Used on the USS Andrew Jackson?
Like so many other ships in the U.S. Navy, submarines like the USS Andrew Jackson were built using asbestos in hundreds of materials and components. The heavy use of asbestos in ships began in the 1930s and continued until federal regulations slowed the use of this mineral in the 1970s.
Asbestos was chosen because it is efficient and effective at insulating and fireproofing, two essential qualities for ship materials. Additionally, asbestos was inexpensive and lightweight.
Asbestos on ships was used to insulate heat-generating equipment, such as engines, boilers, turbines, and reactors, and to insulate pipes carrying heated water or steam.
On submarines, the torpedo rooms also used asbestos insulation. Specifically, it was used in the gaskets used in flanged valves. Asbestos was also likely found in electrical equipment, drain valves, insulating cloths, and many other components.
How Were Veterans Exposed to Asbestos on the USS Andrew Jackson?
While most types of Navy ships contained asbestos, the risk of exposure was higher on submarines. Exposure occurs when people inhale the tiny fibers of asbestos that get into the air.
There is little opportunity for ventilation and fresh air in the cramped and closed-off spaces of a submarine. Any loose asbestos fibers circulated through the ship.
Anyone on board could have been exposed, but those at the greatest risk worked in close contact with asbestos materials, in the torpedo rooms, or with the turbines that propelled the ship.
Workers in the shipyard that built the USS Andrew Jackson and those that made repairs and upgrades were also at risk of exposure as they disrupted asbestos materials, potentially releasing the harmful fibers.
How Did Asbestos on the USS Andrew Jackson Harm Veterans?
Veterans have made claims with the Veterans Administration, including veterans of the USS Andrew Jackson. In one instance, a man who served on the Andrew Jackson reported he was exposed to asbestos while serving on the ship in the 1980s.
He recalled being near an asbestos-lagging crew, ripping asbestos materials out of the ship. He later developed a respiratory illness and filed a claim with the VA for compensation.[3]
Can U.S. Navy Veterans Get Compensation?
Veterans in the U.S. Navy were put at risk of exposure to asbestos, on the USS Andrew Jackson and others, even after it stopped being used heavily. If you served in the U.S. Navy and believe your active service contributed to an illness, you can get help filing a claim with the VA for disability compensation.
You can also receive free healthcare through the VA. The VA facilities in Boston and Los Angeles have access to some of the top mesothelioma specialists in the U.S.
Veterans also have a right to take private legal action against companies that supplied asbestos materials to the Navy. You can work with an asbestos attorney to file a lawsuit and seek compensation through a settlement. Alternatively, if asbestos companies went bankrupt, you can make a claim with an asbestos trust fund.
Get Your FREE Mesothelioma Packet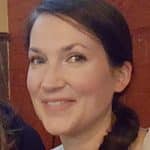 Mary Ellen Ellis has been the head writer for Mesothelioma.net since 2016. With hundreds of mesothelioma and asbestos articles to her credit, she is one of the most experienced writers on these topics. Her degrees and background in science and education help her explain complicated medical topics for a wider audience. Mary Ellen takes pride in providing her readers with the critical information they need following a diagnosis of an asbestos-related illness.
Get Your FREE Mesothelioma Packet
Page Edited by Patient Advocate Dave Foster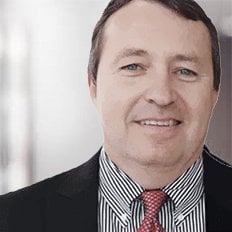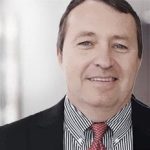 Dave has been a mesothelioma Patient Advocate for over 10 years. He consistently attends all major national and international mesothelioma meetings. In doing so, he is able to stay on top of the latest treatments, clinical trials, and research results. He also personally meets with mesothelioma patients and their families and connects them with the best medical specialists and legal representatives available.