Mesothelioma Treatment Center, Baylor College of Medicine Lung Institute, Houston
This page has been fact checked by an experienced mesothelioma Patient Advocate. Sources of information are listed at the bottom of the article.
We make every attempt to keep our information accurate and up-to-date.
Please Contact Us with any questions or comments.
The Baylor College of Medicine Lung Institute opened in 2014 under the leadership of mesothelioma expert Dr. David Sugarbaker. The Institute is home to the Mesothelioma Treatment Center, which diagnoses patients and provides multi-disciplinary care. It also leads to important research and clinical trials for furthering the understanding of mesothelioma.
Facts About Baylor College of Medicine
The Baylor College of Medicine at Baylor University was originally part of the private and prestigious Houston, Texas, Baptist University, but is now independent and a part of Houston's Texas Medical Center.
Like Baylor University, it is a private college. The College of Medicine is consistently ranked among the best medical schools in the country and is ranked high for primary care and research.
Baylor is devoted to teaching students and future doctors, treating patients, and also to research. It is affiliated with eight other hospitals and other organizations like universities and NASA.
The resources from these affiliations help Baylor innovate, something reflected in the number of patents the school's researchers filed: 188 between 2009 and 2014, with a 27% success rate.
History
Baylor was chartered by the Republic of Texas, the independent country that existed between 1836 and 1846. The last Congress of the Republic chartered the university, the oldest continuously operating higher education institution in Texas and one of the oldest universities west of the Mississippi River.
In 1969, Baylor College of Medicine split from the university and became an independent institution for education and research. The Lung Institute was established in 2014.
The Lung Institute
While Baylor College of Medicine has the Dan L. Duncan Comprehensive Cancer Center to research cancer and provide care for patients, most mesothelioma work is now done at the school's Lung Institute.
The Lung Institute opened in July of 2014 with world-renowned mesothelioma expert Dr. David Sugarbaker leading and establishing the Institute to become a research and patient care center for a variety of lung-related diseases.
The Lung Institute has access to the National Cancer Institute-designated comprehensive cancer center for collaboration with various experts to benefit patient care.[1]
The Lung Institute diagnoses and treats patients with both benign and malignant diseases of the chest wall, lung, mediastinum, and esophagus. A multi-disciplinary team of surgeons, radiation oncologists, radiologists, medical oncologists, pulmonologists, and others work with patients.
In addition to medical care and treatment, patients at the Lung Institute get other support, such as chaplain services, social work services, physical therapy, nutritionist services, and services from other professionals to provide holistic care.[1]
Mesothelioma Treatment Center
Within the Lung Institute, the Mesothelioma Treatment Center is a world leader in providing care for patients with mesothelioma, has the most accurate diagnostic tools for this kind of cancer, as well as the most innovative research.
All patients coming to the Lung Institute will find the best and most collaborative care here. The Center is also dedicated to learning more about mesothelioma and diagnosing and treating it through research and clinical trials.[2]
Dr. David Sugarbaker and His Team
Dr. Sugarbaker was known as 'Mr. Mesothelioma' because he dedicated so much of his long career to understanding and treating this rare cancer. He was one of the most well-known specialists in mesothelioma and knew more about the disease than almost anyone. In 2014 he left Brigham and Women's Hospital in Boston to lead the Lung Institute.
At Brigham, Dr. Sugarbaker was a professor and chief of thoracic surgery. He developed and led the International Mesothelioma Program and left it in the capable hands of his colleague Dr. Raphael Bueno to bring his extensive knowledge of mesothelioma to Baylor.
He believed that more locations need special programs in mesothelioma to better serve the patients struggling with this cancer.
During his twenty-five years at Brigham, Dr. Sugarbaker became a leader in mesothelioma. He was first inspired to tackle this difficult cancer seeing the Boston-area dock and shipyard workers who suffered so much from working with asbestos.
The struggle to make accurate diagnoses for mesothelioma and treat it early compelled him to take on the challenge of specializing in this cancer. One of his biggest accomplishments was refining the extrapleural pneumonectomy, the radical surgery that removes a lung but also gives mesothelioma patients a chance to beat their cancer.
The Lung Institute and Mesothelioma Treatment Center are staffed by a variety of professionals and experts in various disciplines. These include pathologists, pulmonologists, radiologists, oncologists, thoracic surgeons, hematologists, and many other experts who contribute to patient care and research.
Treatment for Mesothelioma
At the Mesothelioma Treatment Center, patients can expect an accurate diagnosis and staging before an individualized and personalized treatment plan. Most patients receive a multi-modal treatment plan that includes surgery to remove as many of the tumors as possible.
This is used in conjunction with other approaches to kill cancer cells that the surgeon can't see: chemotherapy, radiation therapy, and immunotherapy. Patients also undergo genetic testing so that targeted therapies, when available, can be used for more effective treatment.[2]
Thanks to the research done here, the team has improved outcomes for mesothelioma patients after treatment. Patients also get additional supportive care to make their experience as comfortable as possible. This extra support includes the families of patients so that the support system is family-oriented and focused on the patient's well-being.
Research and Clinical Trials
Patient care is the central focus of the Mesothelioma Treatment Center, but research is also a critical focus here. Research ranges from finding better diagnostic techniques to novel treatments to the genetic components of mesothelioma and how to use gene therapy to treat it.
Clinical trials are of particular importance because they let researchers test the effectiveness of treatments and provide patients with more treatment options.
Some clinical trials conducted through the Mesothelioma Treatment Center and the Lung Institute include:
Combining immunotherapy and surgery for treatment
Tsting investigational drugs and targeted therapies
Using chemotherapy drugs injected directly into the chest cavity while a patient is undergoing surgery
The Mesothelioma Treatment Center is rapidly becoming one of the best treatment facilities for this difficult cancer. Patients struggling with mesothelioma may find it difficult to access experts, but coming to Baylor and the Lung Institute means benefiting from some of the most dedicated and experienced mesothelioma clinicians, surgeons, and researchers in the world.
Get Your FREE Mesothelioma Packet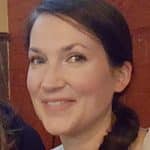 Mary Ellen Ellis has been the head writer for Mesothelioma.net since 2016. With hundreds of mesothelioma and asbestos articles to her credit, she is one of the most experienced writers on these topics. Her degrees and background in science and education help her explain complicated medical topics for a wider audience. Mary Ellen takes pride in providing her readers with the critical information they need following a diagnosis of an asbestos-related illness.
Get Your FREE Mesothelioma Packet
Page Edited by Patient Advocate Dave Foster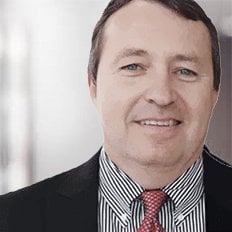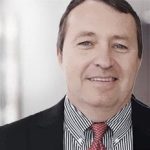 Dave has been a mesothelioma Patient Advocate for over 10 years. He consistently attends all major national and international mesothelioma meetings. In doing so, he is able to stay on top of the latest treatments, clinical trials, and research results. He also personally meets with mesothelioma patients and their families and connects them with the best medical specialists and legal representatives available.