This page has been fact checked by an experienced mesothelioma Patient Advocate. Sources of information are listed at the bottom of the article.
We make every attempt to keep our information accurate and up-to-date.
Please Contact Us with any questions or comments.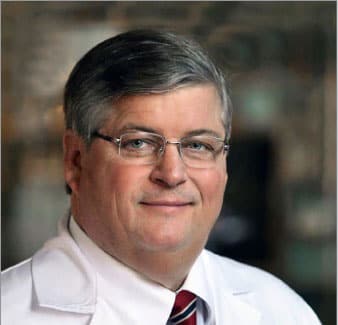 David Sugarbaker, M.D. was a leading mesothelioma expert who passed away in August of 2018. A pioneer in research and treatment, he built a comprehensive mesothelioma center at Brigham and Women's Hospital and the Dana-Farber Cancer Institute in Boston. He later led the Lung Institute at Baylor University's College of Medicine.[1]
Early Education and Career
Dr. Sugarbaker grew up in Jefferson City, Missouri. His father was a surgeon who specialized in cancer treatment. His older brothers also became surgeons, so it seemed fitting for him to pursue a career in surgery.
Dr. Sugarbaker earned his undergraduate degree from Wheaton College in Illinois, and he completed medical school at Cornell University.[2]
He completed his residency programs and internships at several prestigious universities, including Brigham and Women's Hospital, Toronto General Hospital, and the University of Toronto's Toronto Hospital for Sick Children.[1]
Thoracic Surgery and Mesothelioma at Brigham and Women's Hospital
His interest in thoracic surgery began during esophageal physiology research at the Harvard-Thorndyke Laboratory. Dr. Sugarbaker later became a leader in the field, doing his most important work at Brigham and Women's Hospital. He developed an interest in esophageal surgery early in his career; however, after his arrival in Boston, he became interested in mesothelioma.[1]
Dr. Sugarbaker saw patients who had worked in Boston shipyards and suffered from mesothelioma due to workplace asbestos exposure. He recognized a need for better diagnosis and treatment of this rare cancer and chose to focus his career on mesothelioma.[3]
Dr. Sugarbaker spent twenty-five years at Brigham and Women's Hospital, founding the International Mesothelioma Program while improving patient outcomes.[4]
Dr. Sugarbaker held several jobs during his career in Boston. These positions included chief of thoracic surgery and executive vice-chair of surgery at Brigham and Women's Hospital, chief of surgical services at the Dana-Farber Cancer Institute, and professor of surgery at Harvard Medical School.[1]
The Baylor College of Medicine Lung Institute
Dr. Sugarbaker later chose to leave Boston to head the Lung Institute at Baylor College of Medicine and the Texas Medical Center in Houston. He wanted to build a program for innovative patient care and mesothelioma treatment, taking what he learned in Boston to help more patients.[5]
As director of the Lung Institute, Dr. Sugarbaker built a multidisciplinary program that combined mesothelioma research with forward-thinking clinical practice. He also brought innovative approaches to treatment and surgery to the Baylor College of Medicine.[5]
Clinical Research
Dr. Sugarbaker also spent much of his career in hands-on clinical research to develop better cancer treatments. Most of his research focused on creating a tri-modal approach to treatment, using surgery, chemotherapy, and radiation therapy to slow the growth of pleural mesothelioma tumors.[6]
Dr. Sugarbaker was well-known for his contributions to developing the procedure called extrapleural pneumonectomy. Extrapleural pneumonectomy is a radical and aggressive surgery for pleural mesothelioma patients.[1]
This procedure removes an entire lung, along with much of the pleural tissue, tissue from around the heart, lymph nodes, and parts of the diaphragm. While extrapleural pneumonectomy offers mesothelioma patients a chance to achieve remission, few surgeons have the skills to perform it.
Thanks to his work in advancing this procedure and increasing the use of tri-modal treatment, Dr. Sugarbaker improved survival rates in mesothelioma patients. He also conducted other research on mesothelioma treatment, including individualizing chemotherapy and discovering genetic factors involved in the development and treatment of mesothelioma.
Additional Work and Honors
In addition to his research and patient care, Dr. Sugarbaker was a world-renowned lecturer and professor of surgery. He added to the body of mesothelioma knowledge while bringing a multi-disciplinary approach to patient care.
By founding the International Mesothelioma Program, Dr. Sugarbaker brought together social workers, counselors, palliative caregivers, and other professionals to improve patient treatment. He was also the vice president of the Graham Education and Research Foundation, a member of the Cardiothoracic Surgery Network, and was frequently named a top U.S. doctor.
Dr. Sugarbaker's long career with mesothelioma patients completely changed how this terrible disease is treated today.
Get Your FREE Mesothelioma Packet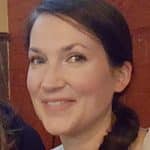 Mary Ellen Ellis has been the head writer for Mesothelioma.net since 2016. With hundreds of mesothelioma and asbestos articles to her credit, she is one of the most experienced writers on these topics. Her degrees and background in science and education help her explain complicated medical topics for a wider audience. Mary Ellen takes pride in providing her readers with the critical information they need following a diagnosis of an asbestos-related illness.
Get Your FREE Mesothelioma Packet
Page Edited by Patient Advocate Dave Foster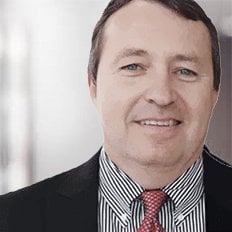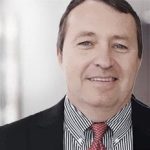 Dave has been a mesothelioma Patient Advocate for over 10 years. He consistently attends all major national and international mesothelioma meetings. In doing so, he is able to stay on top of the latest treatments, clinical trials, and research results. He also personally meets with mesothelioma patients and their families and connects them with the best medical specialists and legal representatives available.