This page has been fact checked by an experienced mesothelioma Patient Advocate. Sources of information are listed at the bottom of the article.
We make every attempt to keep our information accurate and up-to-date.
Please Contact Us with any questions or comments.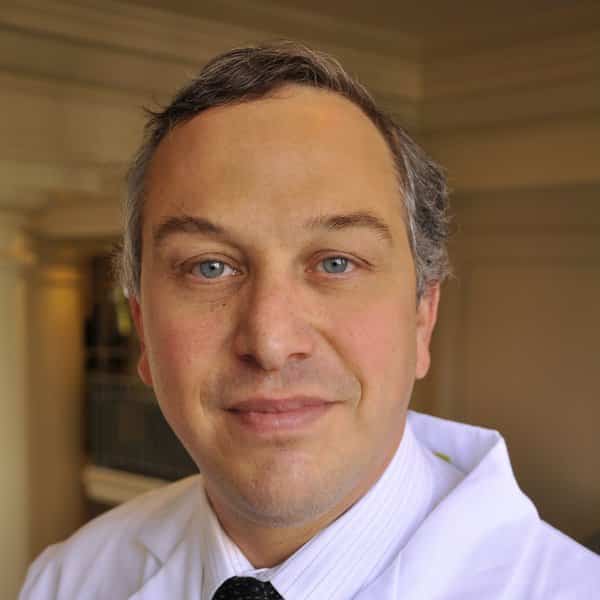 Dr. Lebenthal is a pleural mesothelioma specialist affiliated with Brigham and Women's Hospital in Boston and Dana-Farber Cancer Institute. He is the director of Minimally Invasive Thoracic Surgery in the VA Boston Healthcare System.[1] Dr. Lebenthal is one of few mesothelioma specialists working for the Veterans Administration (VA).[2]

Education and Early Career
Dr. Lebenthal, a native of Israel, studied at Hebrew University and completed his medical degree from that university's School of Medicine. After earning his medical degree, he remained in Jerusalem, finishing his general surgery residency at the school's medical center.
Dr. Lebenthal then moved to New York, where he spent one year learning advanced laparoscopic surgical techniques while working at Mount Sinai Medical Center. He completed his fellowships in cardiothoracic surgery and minimally invasive thoracic surgery at Brigham and Women's Hospital in Boston.
He has since returned to Israel as part of a team teaching surgeons how to perform minimally invasive esophagectomies.[1]
Career in Boston
Dr. Lebenthal chose to stay in Boston and now has privileges at Brigham and Women's Hospital and the Dana-Farber Cancer Institute. He is the director of minimally invasive thoracic surgery at the VA hospital and is an instructor at Harvard Medical School.
Dr. Lebenthal specializes in esophageal cancer, diseases at the gastro-esophageal junction, lung cancer, and mesothelioma.
Veterans and Mesothelioma
Dr. Lebenthal specializes in the treatment of pleural mesothelioma. Unlike many other mesothelioma specialists, Dr. Lebenthal is particularly interested in working with former military personnel. Asbestos, a leading cause of mesothelioma, was used heavily in the military. Many United States veterans were exposed to asbestos during their years of service.
Members of the U.S. Navy were at greatest risk of asbestos exposure due to the use of asbestos on Navy ships and submarines.[3] The navy used asbestos on ships because it is effective at preventing the spread of fires. It is also a lightweight material that is useful in strengthening ships.
Veterans paid the price, however. When military personnel worked with and around asbestos, they could potentially inhale the tiny fibers. Over time this exposure can lead to the development of mesothelioma and other lung diseases. Rates of mesothelioma are higher in veterans than in any other population subset.
Dr. Lebenthal is now the director of the Boston VA Hospital's mesothelioma program. His time spent as a physician with the Israeli army led him to a strong connection with U.S. veterans, sparking his desire to treat them.
He specializes in treating these patients with minimally invasive surgical procedures, which offer easier recovery and better quality of life. Dr. Lebenthal also treats veterans with mesothelioma using video-assisted surgery and photodynamic therapy, a new and innovative treatment using light to target tumors.
Research
In addition to his strong commitment to patient care, improving surgical techniques, and teaching students, Dr. Lebenthal has also completed research studies, co-authoring several papers published in medical journals. His research has led to better communication with veterans who may have mesothelioma, as well as case studies on obesity and surgical outcomes and the advancement of esophageal surgical techniques.
Awards, Honors, and Professional Organizations
Dr. Lebenthal is a devoted and dedicated surgeon who has expanded his expertise to include several difficult areas of medicine. His work has earned him recognition, respect, and admiration among his peers and his patients.
Dr. Lebenthal has won the Compassionate Doctors Award and the Golden Heart Award several years in a row. He is also a member of several professional organizations, including the Israeli Surgical Society, the Society of American Gastrointestinal and Endoscopic Surgeons, and the American Medical Society.
Patients with mesothelioma are fortunate to have Dr. Lebenthal as a partner, helping them fight against this terrible disease. If you are a veteran and admitted to the VA healthcare system, consider requesting consultation and treatment with Dr. Lebenthal. He takes great care, using the best and most advanced techniques for treating veterans with mesothelioma.
Get Your FREE Mesothelioma Packet
Page Edited by Patient Advocate Dave Foster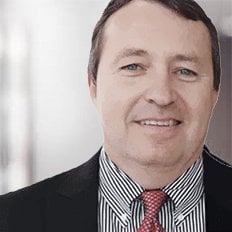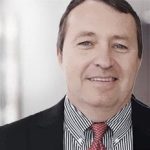 Dave has been a mesothelioma Patient Advocate for over 10 years. He consistently attends all major national and international mesothelioma meetings. In doing so, he is able to stay on top of the latest treatments, clinical trials, and research results. He also personally meets with mesothelioma patients and their families and connects them with the best medical specialists and legal representatives available.