This page has been fact checked by an experienced mesothelioma Patient Advocate. Sources of information are listed at the bottom of the article.
We make every attempt to keep our information accurate and up-to-date.
Free Mesothelioma Packet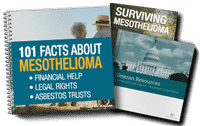 New treatment options
Learn from survivors
Veterans benefits & claims
File for your share of $30 billion in trust funds
Please Contact Us with any questions or comments.
The USS Saratoga (CVA-60) was the second ship in the Forestal class of supercarriers, the largest aircraft carriers built by the U.S. Navy. In spite of her long years of service to the country, the USS Saratoga also caused harm with large amounts of asbestos in many components. This resulted in respiratory illnesses and cancers like mesothelioma in some veterans.
About the USS Saratoga
The USS Saratoga was an aircraft carrier of the Forestal class, built in the 1950s. They were the first aircraft carriers to be unofficially known as supercarriers because of their large size. The Saratoga was more than 1,000 feet long and displaced 81,000 tons when full. The Saratoga and her other Forestal ships were the first to have angled flight decks and deck-edge elevators to make launching aircraft easier and more efficient.
Free Mesothelioma Packet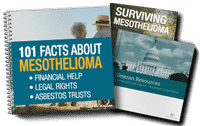 New treatment options
Learn from survivors
Veterans benefits & claims
File for your share of $30 billion in trust funds
The USS Saratoga was first ordered and her contract awarded to the New York Naval Shipyard in 1952 to be a large aircraft carrier with the designation CVB-60. She was then reclassified as an attack aircraft carrier, CVA-60, and in the 1970s as a multi-purpose aircraft carrier, CV-60. Saratoga was commissioned in 1956 and decommissioned in 1994. After nearly two decades in storage and attempts to get her preserved as a museum ship, the Saratoga was eventually sent to Brownsville, Texas for scrapping.[1]
Construction and Maintenance
The USS Saratoga was built at the New York Naval Shipyard in Brooklyn beginning in 1952. Construction was completed in 1955 and she was launched that year. Commissioning occurred on April 14, 1956 under the command of Captain Robert Joseph Stroh. The Saratoga underwent shakedown training in the Caribbean and then sailed into the Norfolk Naval Shipyard for maintenance.
More extensive repairs and upgrades were made to the Saratoga in 1964. She spent much of 1968 in the Philadelphia Naval Shipyard receiving repairs from storm damage and modernizing upgrades. In 1980 she once again headed to Philadelphia for participation in the Service Life Extension Program, a major overhaul that took years and was designed to extend her service life by a decade or more. She underwent her final major upgrades in 1987 and was then decommissioned in 1994 in preparation to be scrapped.
History of Deployments
The Saratoga spent much of her active service years in the Mediterranean, although she also served in the Vietnam War and in the Middle East. In the 1950s she spent time in the North Sea working with NATO forces and participating in guided missile tests. She hosted President Eisenhower in 1958 as he boarded the ship to observe operations. In 1958 she joined the Sixth Fleet in the Mediterranean where she would spend much of the following decade.
In 1972 the USS Saratoga was ordered to the Gulf of Tonkin to assist in the operations against North Vietnam.[1] During her time there, more than 800 missions flew from her deck and she received a battle star for actions during the war. It was at this time that the Saratoga was reclassified as a multi-purpose, or CV aircraft carrier. In 1973 she returned to her home port of Mayport, Florida.
From Florida, the Saratoga would continue to make several cruises to the Mediterranean throughout the 1980s. In 1990 she was deployed to the Red Sea to participate in Operation Desert Shield. She assisted with inspections of merchant ships and participated in NATO exercises. During one of these the Saratoga accidentally fired live missiles at a Turkish ship.[1] The incident resulted in discipline for some crew members after five men were killed on the other ship.
Asbestos Use on the USS Saratoga
The USS Saratoga was one of many Navy ships built at a time when asbestos use was heavy and acceptable. The mineral was prized for its ability to insulate and fireproof and its light weight. Only later did it become all too clear that the mineral could cause serious harm to human health.
Asbestos was largely used in insulation and fireproofing, especially around pipes that ran throughout the ship and around and in heat-generating machinery, like turbines, engines, and boilers. Asbestos was also used in gaskets, pumps, packings, spray-on surfaces, deck matting, safety gear, firefighting gear, valves, seals, and many other parts on the ship. These materials were likely in place until the major overhaul in 1980.
Exposure to Asbestos on the Saratoga
Exposure to asbestos is harmful and can cause mesothelioma, lung cancer, and asbestosis when someone inhales the small fibers that make up this mineral. Exposure becomes a risk when asbestos is handled, damaged, or wears down in such a way that fibers can come loose and be released into the air and onto surfaces. Any workers, such as maintenance workers or boiler workers, who handled the materials with asbestos and may have damaged or cut into them, were at greatest risk for exposure.
Anyone who served on the Saratoga could have been exposed. Accidents that occurred increased the risk even more, by damaging asbestos materials. A collision in 1960 with a West German ship and a machinery room fire in 1961, are just two examples of accidents on the Saratoga that could have put some personnel at serious risk of asbestos exposure from damaged parts and materials that contained asbestos.
Documented cases of Saratoga veterans developing asbestos illnesses demonstrate the real risks they took on board the ship. In one documented case, a man served aboard the USS Saratoga during the early 1960s and later was diagnosed with asbestosis. The veteran worked with and repaired launch valves that were insulated with asbestos.[2]
Veterans who served on board the USS Saratoga can seek compensation and other resources through the Veterans Administration. These veterans served their country, but were put at risk for serious illness through asbestos exposure.
Page Edited by Patient Advocate Dave Foster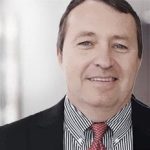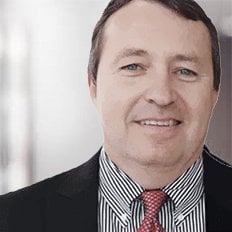 Dave has been a mesothelioma Patient Advocate for over 10 years. He consistently attends all major national and international mesothelioma meetings. In doing so, he is able to stay on top of the latest treatments, clinical trials, and research results. He also personally meets with mesothelioma patients and their families and connects them with the best medical specialists and legal representatives available.