USS Constellation (CV-64) Asbestos Exposure
This page has been fact checked by an experienced mesothelioma Patient Advocate. Sources of information are listed at the bottom of the article.
We make every attempt to keep our information accurate and up-to-date.
Please Contact Us with any questions or comments.
The USS Constellation (CV-64), was a supercarrier that contained asbestos in many components and put sailors at risk of exposure. Many U.S. Navy veterans later developed lung cancer, mesothelioma, and asbestosis because of asbestos on vessels.
Did the USS Constellation Have Asbestos?
The USS Constellation was built when the use of asbestos in construction projects of all types was typical and even desirable. Asbestos, which we now know to be harmful, was then known only for its useful properties.
Like other U.S. Navy ships built at the time, the USS Constellation contained a lot of asbestos materials in nearly every area of the carrier. These were particularly useful for ships: fireproofing, lightweight strength, and insulating.
The areas of the ship with the most asbestos were those that created heat, like turbines, engine rooms, and boiler rooms. Asbestos was used in these areas to insulate but also to prevent fires from starting or spreading. Fire on board a ship at sea is extremely dangerous, so the ability to protect against it meant that asbestos was applied liberally.
In addition to these parts of the ship, asbestos was sprayed on surfaces for fireproofing and used in safety gear, like asbestos gloves and firefighting suits, to protect sailors.
Another important use of asbestos on the USS Constellation and other Navy ships was in insulation. Pipes ran throughout the ship, many of them carrying steam or hot water.
These needed to be insulated, and most were covered in a layer of asbestos. They even ran through the mess area and crew quarters. Asbestos could also be found in flooring materials, gaskets, pumps, valves, and other ship components.
About the USS Constellation
The supercarrier USS Constellation, or Connie, was one of the largest types of aircraft carriers ever made. Supercarriers like the Constellation can displace over 71,000 metric tons and are longer than any other warships.
Today the U.S. Navy has just eleven active supercarriers. The USS Constellation was a supercarrier in the Kitty Hawk Class.
These vessels came after and improved upon the Forrestal class of carriers with greater lengths and changes to the design that made it easier to move and launch aircraft. Constellation could hold ninety aircraft at one time.
Another Kitty Hawk carrier, the USS America (CV-66) was built around the same time as the Constellation. It also contained asbestos materials.
The USS Constellation was first ordered in 1956, and the New York Naval Shipyard in New York City won the contract to build her. She was laid down the following year, was completed and launched in 1959, and commissioned in 1961.
The Constellation was named for previous U.S. warships, which were named for the constellation of stars on the American flag. The name Constellation was chosen for the ship ordered in 1956 because of the addition of Hawaii and Alaska to the Union and their stars to the U.S. flag.
A much earlier USS Constellation was commissioned in 1855 before widespread asbestos use. It is the only surviving Civil War Ship and can be seen in Baltimore's Inner Harbor.[1]
Construction Fire and Later Repairs
Construction of the USS Constitution began in New York in 1956 but did not go smoothly. A fire caused heavy damage in the Brooklyn Navy Yard. A forklift accidentally pushed its cargo into a steel plate, which then knocked off the plug of a diesel fuel tank.[2]
What ignited the fuel is not certain, but it created a huge fire that spread rapidly. It took nearly twenty-four hours to put out the fire, and fifty workers in the shipyard died.
Over her long and distinguished career, the USS Constitution underwent several repairs to keep her afloat and up-to-date for nearly forty years.
Upgrades were made in the mid-1970s at Puget Sound Naval Shipyard. These allowed the carrier to accommodate new jet aircraft. Further updates were made at the same location in 1983 to improve missile systems.
In 1990 the USS Constellation underwent upgrades in the Service Life Extension Program, designed to allow vessels to remain in operation longer. The upgrades took place at the Philadelphia Naval Shipyard and were extensive, including an overhaul of nearly the entire vessel. The program added an estimated fifteen years to her service life.
History of Service and Deployment
Before setting out after being commissioned by Captain T.J. Walker on October 27, 1961, the USS Constellation underwent shakedown in the Caribbean. From 1963 through 1970, she served multiple tours of duty deployed in the Vietnam War.
She provided aircraft for several operations, including protecting the fleet from North Vietnamese torpedo boats and conducting airstrikes against North Vietnamese bases and vessels. She was the first U.S. Navy vessel to launch such strikes.
After her flight deck overhaul, the USS Constellation received a new designation as an attack aircraft carrier or CVA. In 1977 and 1978, she underwent her tenth and eleventh deployments and then took up a position on the Arabian Gulf during the hostage crisis.
Her next, twelfth deployment was to the Indian Ocean. At this time, the ship was awarded the Navy and Marine Corps Expeditionary Medal for service in the military. President Reagan visited the ship in 1981, giving her the official nickname "America's Flagship."
In the 1980s, the Constellation escorted U.S.-flagged oil tankers in the Middle East, and both the 1980s and 1990s underwent several significant upgrades. In 1999 the USS Constellation was deployed for the nineteenth time to conduct exercises but also to monitor the rising tensions between North and South Korea.
She returned from her 21st and final overseas deployment in 2003 and was decommissioned in San Diego. She was sent to Brownsville, Texas, in 2015 for scrapping.
Who Was Exposed to Asbestos on the USS Constellation?
Experts only fully realized the harm of asbestos exposure after ships like the USS Constellation used it extensively. This means that thousands of U.S. Navy personnel were put at risk of being exposed to the tiny fibers that make up asbestos.
When any of the asbestos materials on the ship were disturbed through maintenance, accidents, or simply through wear and tear, sailors were at risk of inhaling the fibers.
This is especially true in confined, poorly ventilated spaces with asbestos, like boiler rooms. Workers in these areas had the most significant risk of exposure.
Although some sailors faced greater asbestos risk than others on the USS Constellation, anyone who served on the ship could have been exposed.
How Can USS Constellation Veterans Seek Compensation?
Many veterans have made claims that service on the USS Constellation made them sick because of asbestos exposure. One veteran who served on the ship claimed that his later respiratory illness came from working with insulation in 1988 that he discovered contained asbestos.[3]
Another veteran who served on the Constellation from 1967 to 1970 made a claim over his illnesses caused by exposure to chemicals and asbestos aboard the ship.[4]
If you served on the USS Constellation and later received a diagnosis of an illness connected to asbestos, it could have been material on the ship that made you sick.
You can file for support and compensation through the VA to get health care, pay medical bills, and make up for living with a terrible, preventable illness.
Another option is to sue the manufacturers and distributors of asbestos materials used on the ship. While veterans cannot sue the military, these companies can be held accountable.
Contact a mesothelioma lawyer with experience helping veterans. They can provide you with compensation options, including lawsuits and asbestos trusts. Asbestos law firms will also help you determine the companies responsible for your exposure.
If you or a loved one has been diagnosed with mesothelioma and served aboard the USS Constellation or another Navy ship, it's important to know your rights and to partner with an advocate.
Get Your FREE Mesothelioma Packet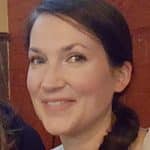 Mary Ellen Ellis has been the head writer for Mesothelioma.net since 2016. With hundreds of mesothelioma and asbestos articles to her credit, she is one of the most experienced writers on these topics. Her degrees and background in science and education help her explain complicated medical topics for a wider audience. Mary Ellen takes pride in providing her readers with the critical information they need following a diagnosis of an asbestos-related illness.
Get Your FREE Mesothelioma Packet
Page Edited by Patient Advocate Dave Foster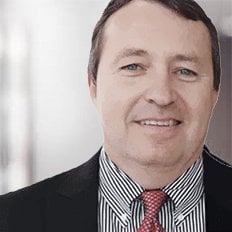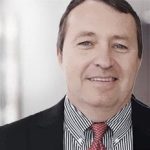 Dave has been a mesothelioma Patient Advocate for over 10 years. He consistently attends all major national and international mesothelioma meetings. In doing so, he is able to stay on top of the latest treatments, clinical trials, and research results. He also personally meets with mesothelioma patients and their families and connects them with the best medical specialists and legal representatives available.