USS Antietam (CV-36) Asbestos Exposure
This page has been fact checked by an experienced mesothelioma Patient Advocate. Sources of information are listed at the bottom of the article.
We make every attempt to keep our information accurate and up-to-date.
Please Contact Us with any questions or comments.
The USS Antietam (CV-36), an aircraft carrier commissioned in 1945 contained asbestos materials and put personnel at risk of exposure and illness. U.S. Navy veterans have the highest risk of any group of people for asbestos exposure because of extensive use of the mineral on ships like the Antietam.
About the USS Antietam
The USS Antietam, CV-36, was built starting in 1943 and commissioned in early 1945. She was built in the Philadelphia Naval Shipyard and was able to hold 3,448 sailors and officers.
The USS Antietam was one of 24 carriers constructed as part of the Essex class. This was the largest class of carriers in terms of the number of vessels in it. There were short-hull and long-hull Essex carriers, and Antietam belonged to the latter with a length of 888 feet.
Another ship named the Antietam was CG-54, a Ticonderoga guided missile cruiser launched in 1986. Both vessels were named for an important Civil War battle.
Commissioning the USS Antietam
Although the Essex ships were crucial for the Navy's operations in World War II, the Antietam was built and commissioned too late to see active duty in that war. She was commissioned under the command of Captain James R. Tague in January of 1945.
Distinctions and Awards
She earned distinctions by earning two battle stars for service in the Korean War and becoming, in 1952, the first aircraft carrier in the world to have an angled deck.
Some of the other awards the USS Antietam received include the China Service Medal, American Campaign Medal, and the National Defense Service Medal.[1]
Did the USS Antietam Have Asbestos?
Yes, the USS Antietam was built with asbestos in many components. It was constructed during a time when asbestos was heavily used in shipbuilding and before anyone realized how dangerous it could be.
Service and Deployment
Although her career spanned a little less than two decades and began after World War II, the USS Antietam saw plenty of active wartime duty. After shakedown in the Caribbean, she deployed in the Pacific Ocean, heading to Japan and arriving just after surrender occurred and the war ended.
She served there for the next few years during the U.S. occupation of Japan. In 1949, USS Antietam returned to the U.S. and was deactivated at the Alameda, California U.S. Naval Base.
Six months after her deactivation, the Korean War began, and the USS Antietam was reactivated and sent into Korean waters by 1951.
She was deployed with Task Force 77 for six months. During this period, she was active in her only combat duty, four cruises that earned the ship two combat stars. Aircraft missions launched from the USS Antietam supported the United Nations against aggression from North Korea.
In 1952, the Navy gave the USS Antietam a new designation, CVA-36, as an attack aircraft carrier. While at the New York Naval Shipyard, the USS Antietam underwent significant alterations that led to her becoming the world's first angled-flight deck aircraft carrier.
She was important in testing this kind of deck with aircraft takeoffs and landings. After this, she was stationed at Quonset Point in Rhode Island and in 1953 was re-designated once again, this time as an antisubmarine warfare support aircraft carrier.
With this new designation, she deployed to the Mediterranean for NATO exercises. She also helped to evacuate American citizens during the 1957 Suez Canal crisis.
Later that year, the USS Antietam was sent to Mayport, Florida, to become a training vessel. Her remaining active years were as a training vessel in Pensacola. In 1962 Antietam was sent back to Philadelphia, where she was decommissioned for the final time in 1974 and sold for scrap.
How Was Asbestos Used on the USS Antietam?
The USS Antietam had an illustrious career in active duty, peacetime trials, assisting U.S. citizens, and training new pilots and sailors, but she also had a darker history. As with other aircraft carriers and U.S. Navy vessels of other types, she was constructed, refitted, and repaired with asbestos-containing materials.
Why Did the U.S. Navy Use Asbestos on Ships?
Asbestos was used in hundreds of components of the Antietam and other ships because it excels at insulating and fireproofing, necessary for keeping the crew safe at sea.
It was also useful because it was inexpensive, readily available, and lightweight. Before World War II and continuing for decades, the U.S. Navy collected and used hundreds of thousands of tons of asbestos.
Where Was Asbestos on the USS Antietam?
Asbestos was used in many parts of the ship, but it was mainly used in insulation and fireproofing. The Antietam and other vessels were often sprayed with insulation material on many surfaces to make the ships more fireproof.
As insulation, it was used especially heavily in boiler and engine rooms, around pipes, in turbines, and in and around pumps, gaskets, and seals.[2] Ceiling and flooring materials and fireproof and safety gear were also likely to have contained asbestos aboard the USS Antietam.
Exposure and Illness in Veterans
Any U.S. Navy Veterans serving aboard the USS Antietam were at risk of asbestos exposure. Inhaling the loose fibers of the material, which lodge in body tissues, causes damage that can lead to serious illnesses decades later: mesothelioma, lung cancer, asbestosis, or asbestos lung scarring.
Any asbestos materials that were disturbed by accidents, maintenance, or repairs or that wore down over time could have released harmful fibers.
Those at greatest risk are the veterans who worked in areas of the Antietam that contained the most asbestos, such as the engine and boiler rooms, or those who performed maintenance and repairs on the ship. The jobs on the USS Antietam at most risk of asbestos exposure included:
Boiler workers
Pipefitters
Insulation workers
Maintenance workers
Engine room workers
Firemen
Workers in the shipyard making repairs
Among the documented cases of asbestos exposure and its consequences was the case of a veteran who served aboard the USS Antietam from 1959 to 1962.
An appeal through the Board of Veterans Appeals determined that he had been exposed to asbestos during his service on the ship and that this led to his later diagnosis of asbestosis.[3] This was just one case of many in which Navy veterans suffered later because of service on ships like the Antietam.
What to Do if You Served on the USS Antietam CV-36
If you served on the Antietam or another U.S. Navy ship during a time when asbestos was used onboard, you could be at risk for developing an asbestos-related condition. It is important to be screened for these illnesses as soon as possible, as early diagnosis will give you a better prognosis and more effective treatments.
You may also be eligible for support, health care, and monetary resources through the Veterans Administration because of your asbestos exposure.
Many veterans also sue the asbestos manufacturers that supplied the navy with asbestos materials. An experienced mesothelioma lawyer can help you find out where you were exposed and the companies responsible.
Your options might include filing a lawsuit to seek a settlement or making a claim with an asbestos trust if the companies went bankrupt.
Talk to an asbestos law firm as soon as possible to ensure you have options and that you get the compensation you deserve.
Get Your FREE Mesothelioma Packet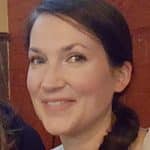 Mary Ellen Ellis has been the head writer for Mesothelioma.net since 2016. With hundreds of mesothelioma and asbestos articles to her credit, she is one of the most experienced writers on these topics. Her degrees and background in science and education help her explain complicated medical topics for a wider audience. Mary Ellen takes pride in providing her readers with the critical information they need following a diagnosis of an asbestos-related illness.
Get Your FREE Mesothelioma Packet
Page Edited by Patient Advocate Dave Foster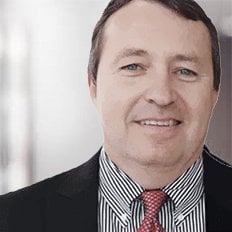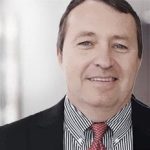 Dave has been a mesothelioma Patient Advocate for over 10 years. He consistently attends all major national and international mesothelioma meetings. In doing so, he is able to stay on top of the latest treatments, clinical trials, and research results. He also personally meets with mesothelioma patients and their families and connects them with the best medical specialists and legal representatives available.