USS America (CV-66) and Asbestos
This page has been fact checked by an experienced mesothelioma Patient Advocate. Sources of information are listed at the bottom of the article.
We make every attempt to keep our information accurate and up-to-date.
Please Contact Us with any questions or comments.
The USS America (CV-66), a large supercarrier of the Kitty Hawk class, was constructed with asbestos in many components and materials. The Navy scuttled the USS America in 2005 after a long career that unfortunately included asbestos exposure in crew members. Many of these Navy veterans developed deadly mesothelioma cancer.
About the USS America
The USS America, CV-66, was not just an aircraft carrier but a supercarrier. She could hold 502 officers, 4,684 sailors, and nearly 80 aircraft. As a supercarrier, an unofficial designation for the largest aircraft carriers, the USS America was among the largest warships ever built.
Like other carriers, she was meant to deploy and recover aircraft for both peacetime and wartime operations in the U.S. Navy.
The Kitty Hawk class of carriers, to which the USS America belonged, was improved upon from the previous Forrestal class with better size and better placement of elevators for moving aircraft.
Construction and Repairs
USS America was constructed in Newport News, Virginia, beginning in 1961 and finishing in 1965. Under the command of Captain Lawrence Heyworth Jr., the ship was officially commissioned in January 1965 at the Norfolk Naval Shipyard.
Over three decades of service, the USS America required periodic maintenance and repairs. She underwent maintenance in 1967 and 1969 in Norfolk and again between 1974 and 1975. She again returned to Norfolk for repairs and maintenance in 1976, 1982, and 1987. These were conducted between active service operations.
Did the USS America Have Asbestos?
Yes, this version of the USS America was constructed during a time of peak asbestos use by the U.S. Navy in all ships, including aircraft carriers.
The Navy used asbestos on ships as insulation, packing material, and fireproofing. It could be found in nearly every part of the vessel.
Deployment and Active Service of the USS America
The USS America saw plenty of action during wartime in her thirty-plus years of service in the U.S. Navy. Her first deployment followed immediately after shakedown training when the Navy sent her to the Mediterranean at the end of 1965.
Her second Mediterranean deployment occurred in 1967; both were uneventful and involved training exercises. The first casualties seen aboard the America occurred during NATO exercises. The ship was also active during the Six-Day War between Israel and other countries.
After training in the Caribbean in the late 1960s, the USS America went to the Pacific to assist with actions in Vietnam. The crew and the ship saw active wartime duty in the Gulf of Tonkin for six months in 1968.
A second deployment to Vietnam occurred in 1970, and the vessel returned to duties in the Mediterranean in 1971 for training and battle simulations. She again returned to active duty in Vietnam in 1972. After more training exercises in the Mediterranean and the North Sea, the USS America was sent back to Norfolk for significant maintenance.
Other deployments for the USS America included:
The Indian Ocean in 1981
Operations off the coast of Libya in 1986
Support for NATO forces in the Persian Gulf in the early 1990s
The Red Sea and the Mediterranean between 1993 and 1995
She was officially decommissioned in 1996 but wasn't scuttled until 2005, when she was used as a testing target off the coast of North Carolina.
Asbestos Use Aboard the USS America
The use of asbestos on U.S. Navy ships was ubiquitous for decades. It was especially heavily used from the 1930s through the 1970s.
The federal government restricted asbestos, without banning it outright, in the 1970s, but this did not eliminate asbestos from Navy ships. The USS America was built in the 1960s when asbestos was still used extensively throughout ships.
Why Was Asbestos Used on Aircraft Carriers?
Asbestos made sense in many components on ships because it is so effective at fireproofing. Fires on ships at sea are hazardous and put entire crews in danger. Asbestos is also lightweight, an important quality for ship components.
At the time asbestos was in peak use, it was also inexpensive. The government began stockpiling asbestos for military use before World War II.
Where on the USS America Was Asbestos Found?
Asbestos can also insulate well, and for this reason, it was most extensively used in boiler and engine rooms and around pipes carrying steam and hot water.[1] Finally, asbestos was used because it was cheap and plentiful.
It found its way into insulation, but also in many other parts of a ship like flooring, adhesives, gaskets, pumps, ceiling materials, deck matting, fireproof clothing and safety gear, seals, and others. The materials that contained asbestos were used throughout the ship, from mechanical rooms to sailors' quarters.
Which Personnel Aboard the USS America Were at Risk of Asbestos Exposure?
Because of this extensive use of asbestos, sailors and officers serving aboard the USS America were at serious risk of asbestos exposure.
The possibility of inhaling harmful asbestos fibers was very real for these active servicemen and women, and that inhalation could cause damage that led to mesothelioma or lung cancer. U.S. Navy veterans have higher rates of mesothelioma because of the use of asbestos on ships.
Those most at risk were workers who spent the most time around asbestos and were likely to have disturbed asbestos materials, releasing the fibers.[2] Those stationed in machine rooms, boiler rooms, and engine rooms worked with and around asbestos.
Maintenance and repair work also put sailors at greater risk of exposure because they may have had to replace asbestos parts that had deteriorated or even cut into them. Also at risk were those who worked in the shipyards. The people who built the USS America or repaired and upgraded her systems were at serious risk of asbestos exposure.
What to Do if You Served on the USS America
If you served aboard the USS America, CV-66, you could have been exposed to asbestos. It is essential to be proactive and to get screened for potential asbestos-related illnesses, including mesothelioma, lung cancer, and asbestosis. Early diagnosis of these conditions is so crucial for having the best treatment options and the best prognosis.
You can also seek VA benefits or compensation as a veteran with an asbestos illness. The VA rates mesothelioma as 100% disabling. A lawyer experienced in working with veterans and on asbestos cases can help you navigate the system and get disability compensation.
Another option is to file a lawsuit against the companies that supplied the Navy with the asbestos materials that went into the USS America. An asbestos attorney can help you track them down and file.
Wilbert Watson served on the USS America and died later of mesothelioma. He began a lawsuit against Owens-Corning and other companies that supplied the asbestos insulation he worked with on board.
Watson's widow continued the suit as a wrongful death case, ultimately winning a jury award of nearly $1 million.[3]
If you lost a loved one who served on the USS America and suspect asbestos played a role in their illness, or if you served on her and got sick with a respiratory illness, you may have a right to compensation and support. The Veterans Administration supports veterans and their families who were exposed to asbestos through active service and became sick as a result.
Get Your FREE Mesothelioma Packet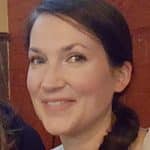 Mary Ellen Ellis has been the head writer for Mesothelioma.net since 2016. With hundreds of mesothelioma and asbestos articles to her credit, she is one of the most experienced writers on these topics. Her degrees and background in science and education help her explain complicated medical topics for a wider audience. Mary Ellen takes pride in providing her readers with the critical information they need following a diagnosis of an asbestos-related illness.
Get Your FREE Mesothelioma Packet
Page Edited by Patient Advocate Dave Foster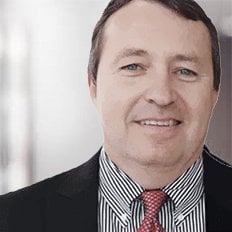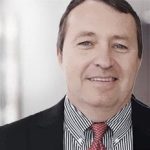 Dave has been a mesothelioma Patient Advocate for over 10 years. He consistently attends all major national and international mesothelioma meetings. In doing so, he is able to stay on top of the latest treatments, clinical trials, and research results. He also personally meets with mesothelioma patients and their families and connects them with the best medical specialists and legal representatives available.