This page has been fact checked by an experienced mesothelioma Patient Advocate. Sources of information are listed at the bottom of the article.
We make every attempt to keep our information accurate and up-to-date.
Please Contact Us with any questions or comments.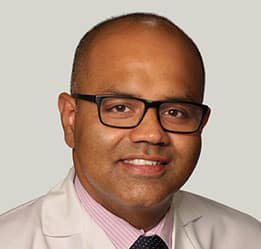 Kiran Turaga, M.D. is a leading expert in using HIPEC, an innovative procedure for managing peritoneal mesothelioma. He is a professor of surgical oncology at the University of Chicago and the Vice Chief of the Section of General Surgery and Surgical Oncology.

Dr. Turaga specializes in the treatment of gastrointestinal cancers and advanced and metastatic cancers, including those of the peritoneum.
Education and Career
Dr. Turaga earned his medical degree from the All India Institute of Medical Sciences. He completed his internship and residency at Creighton University Medical Center. He had two fellowships, one at the H. Lee Moffit Cancer & Research Institute and the other at the University of Pittsburgh Medical Center.[1]
Currently an associate professor of surgery at the University of Chicago, Dr. Turaga also spent six years at the Medical College of Wisconsin Cancer Center. Here he developed an interest in mesothelioma and became an expert in the treatment of difficult gastrointestinal and peritoneal cancers. He also holds the positions of Director of the Surgical GI Cancer Program and the Regional Therapeutics Program.
In his current role at the University of Chicago, Dr. Turaga is part of a working group for promoting multidisciplinary treatments. He recently created the group to focus on gathering expertise from multiple medical professionals for the better treatment of peritoneal mesothelioma patients.
Treatment Specialties
HIPEC, hyperthermic intraperitoneal chemotherapy, is an innovative procedure that has provided many peritoneal mesothelioma patients with longer life expectancies. Dr. Turaga is one of only a few surgeons who are experts in the procedure, which involves surgery followed by the circulation of heated chemotherapy drugs in the abdominal cavity.[1]
In addition to peritoneal mesothelioma, Dr. Turaga helps patients with other difficult cancers, including advanced GI cancers. He has expertise in using minimally invasive robotics equipment to perform surgeries.[1]
Research Interests
Dr. Turaga is dedicated to patient care and treatment but also to improving patient experiences through research. He has published well over 100 peer-reviewed journal articles on treatments and other aspects of patient care.[2]
Some of the topics of his research include:
Advancing HIPEC procedures
Laparoscopic and other minimally-invasive surgeries
Managing peritoneal mesothelioma
Cost-effectiveness of treatment and patient care
Treatment strategies for managing advanced cancers of all types
Most recently Dr. Turaga wrote about the impact of the COVID-19 pandemic on cancer patients and medical education.[2]
Honors and Awards
Dr. Turaga is a member of several professional organizations including the Mesothelioma Research Foundation Scientific Advisory Board, the American Society of Peritoneal Surface Malignances, the American Society of Clinical Oncology, the Society of Surgical Oncology, the American Association of Physicians of Indian Origin, and several others.[1]
He has also been honored and recognized many times by his peers. He was given the Lee Biblo Award for Professional Excellence and the Distinguished Faculty in Program Innovation Award. He was named the Sharon Wadina Endowed Professor of Sarcoma Research and is a Bucksbaum Senior Faculty Scholar for Clinical Excellence.[1]
Patients who turn to Dr. Turaga for consultation and treatment of peritoneal mesothelioma have a dedicated ally on their side. His research and devotion to excellence in patient care have made a major difference in the lives of so many dealing with this and other difficult malignancies.
Get Your FREE Mesothelioma Packet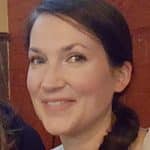 Mary Ellen Ellis has been the head writer for Mesothelioma.net since 2016. With hundreds of mesothelioma and asbestos articles to her credit, she is one of the most experienced writers on these topics. Her degrees and background in science and education help her explain complicated medical topics for a wider audience. Mary Ellen takes pride in providing her readers with the critical information they need following a diagnosis of an asbestos-related illness.
Get Your FREE Mesothelioma Packet
Page Edited by Patient Advocate Dave Foster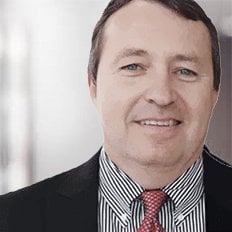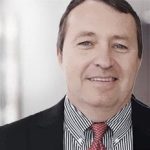 Dave has been a mesothelioma Patient Advocate for over 10 years. He consistently attends all major national and international mesothelioma meetings. In doing so, he is able to stay on top of the latest treatments, clinical trials, and research results. He also personally meets with mesothelioma patients and their families and connects them with the best medical specialists and legal representatives available.