Yale Cancer Center – New Haven
This page has been fact checked by an experienced mesothelioma Patient Advocate. Sources of information are listed at the bottom of the article.
We make every attempt to keep our information accurate and up-to-date.
Please Contact Us with any questions or comments.
As one of only 54 comprehensive cancer centers in the country, Yale Cancer Center has been providing top-level cancer care, including care for patients diagnosed with malignant mesothelioma and lung cancer, for over 45 years. Nationally and internationally renowned, the center represents a collaboration between the scientists and physicians at Yale School of Medicine and the Smilow Cancer Hospital, which has 14 locations at which it treats patients and conducts research.[1]
The Yale Cancer Center represents 13 different multidisciplinary clinical centers, all dedicated to cancer prevention, treatment, and research. The superior care provided to patients is always supported by a nurse coordinator who ensures that navigating the complexities of cancer is a patient-friendly process.
Facts about the Yale Cancer Center
Yale Cancer Center was founded 49 years ago as Connecticut's only NCI-designated Comprehensive Cancer Center. Today, its faculty includes more than 300 cancer researchers, and its hospital staffs more than 400 oncology nurses.
The Yale Cancer Center consistently attracts research funding from both the National Institutes of Health and the National Cancer Institute, and today ranks #13 among all recipients from the former and #14 among all recipients from the latter. In total, it has received $99 million in cancer research funding, with $32 million from the National Cancer Institute.[2]
The Smilow Cancer Hospital at Yale Cancer Center is the only comprehensive cancer facility in the Northeast, providing both inpatient and outpatient care. It is the state's largest provider of patient care, treating more than 48% of the 20,000 patients diagnosed with cancer annually in the state.
Among the specialty services offered by Smilow Cancer Hospital are survivorship care, social work, prevention education, tobacco treatment, integrative medicine, pain management, and exercise and nutrition support. The center also provides body-based therapies including complementary therapeutic massage, relaxation imagery, Reiki touch, yoga, pet visitation, and art expression.
History
In 1971, an act of Congress declared a "war on cancer," and in response, the Yale Cancer Center was founded in 1974. One of the very first cancer centers to be designated as a comprehensive cancer center by the National Cancer Institute, the facility has been the site of numerous notable discoveries: It was where cancer chemotherapy and cancer drug development were first initiated, and where the first drug cancer was administered in 1942. Even before the cancer center was founded, Yale is where the first methods for growing tumor cells in flasks, on nutrient media, were discovered, providing an invaluable window to how tumors develop and grow.[3]
Since then, Yale Cancer Center developed the first FDA-approved selective immunotherapy treatment for any type of cancer, and today its scientists continue to make remarkable contributions to our understanding of the disease. Yale's scientists focus on targeted treatment specific to patients' individual cancer and genetic profiles, while clinicians prioritize warm and compassionate care.
Mesothelioma Treatment at Yale Cancer Center
Patients diagnosed with malignant mesothelioma or lung cancer are in good hands at Yale Cancer Center. For those with pleural mesothelioma, the Yale Cancer Center Thoracic Oncology Program offers cutting-edge diagnosis and treatment to patients with thoracic malignancies like lung cancer and malignant pleural mesothelioma. Once patients are evaluated and staged, their treatment options include access to numerous clinical trials. The Thoracic Oncology Program combines multiple areas of expertise, including professionals from Pulmonary Medicine, Interventional Pulmonary Medicine, Thoracic Surgery, Medical Oncology, Radiation Oncology, Pathology, and Diagnostic Imaging.[1]
Yale Cancer Center's Smilow Cancer Hospital is also a premier hospital for patients diagnosed with peritoneal mesothelioma. The hospital is one of only a few in the region offering the complex procedure known as cytoreductive surgery with heated intraperitoneal chemotherapy, or CRS/HIPEC. This technique delivers high doses of heated chemotherapy directly to the abdominal cavity after tumor material has been removed surgically.
Research
Cancer research at Yale predates the cancer center itself: the very first chemotherapy drug was administered at Yale New Haven Hospital in 1942. Today, the facility is a world leader, with about 100 NCI-funded research projects, a CAR T-Cell Therapy Program, and a Phase I program offering clinical trials to patients. The center focuses on research, care, and education, with an emphasis on translational research that is immediately applied to patient care. There are seven different research programs, including Developmental Therapeutics; Genomics, Genetics & Epigenetics; Cancer Immunology; Cancer Microbiology; Cancer Signaling Networks; Cancer Prevention & Control; and Radiobiology & Radiotherapy.
Notable Staff and Mesothelioma Specialists
Yale Cancer Center's mesothelioma patients benefit from some of the world's premier experts in thoracic oncology and HIPEC treatments for peritoneal mesothelioma. These include Dr. Frank Detterbeck, the Chief of Thoracic Surgery and Surgical Director of Thoracic Oncology; Dr. Roy S. Herbst, the Chief of Medical Oncology and Director of the Center for Thoracic Cancers; and Dr. Kiran Turaga, Chief of Surgical Oncology and Assistant Medical Director for the Clinical Trials Office at Yale Cancer Center.
Get Your FREE Mesothelioma Packet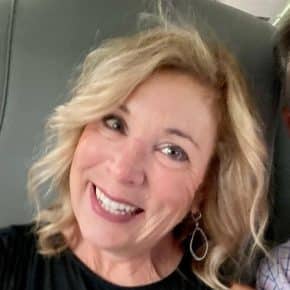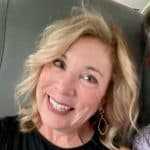 Terri Oppenheimer has been writing about mesothelioma and asbestos topics for over ten years. She has a degree in English from the College of William and Mary. Terri's experience as the head writer of our Mesothelioma.net news blog gives her a wealth of knowledge which she brings to all Mesothelioma.net articles she authors.
Get Your FREE Mesothelioma Packet
Page Edited by Patient Advocate Dave Foster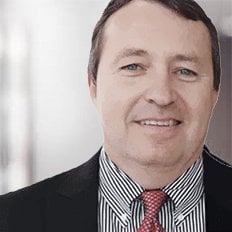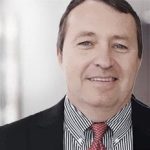 Dave has been a mesothelioma Patient Advocate for over 10 years. He consistently attends all major national and international mesothelioma meetings. In doing so, he is able to stay on top of the latest treatments, clinical trials, and research results. He also personally meets with mesothelioma patients and their families and connects them with the best medical specialists and legal representatives available.