This page has been fact checked by an experienced mesothelioma Patient Advocate. Sources of information are listed at the bottom of the article.
We make every attempt to keep our information accurate and up-to-date.
Please Contact Us with any questions or comments.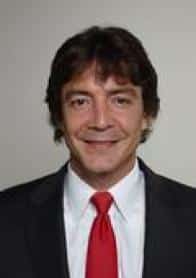 Raja Flores, M.D. is chief of Thoracic Surgery at Mount Sinai Medical Center and director of the Thoracic Surgical Oncology Program at Mount Sinai Cancer Center.
He is a world-famous cardiothoracic surgeon with expertise in pleural mesothelioma, esophageal cancer, and lung cancer. His landmark work in surgical mesothelioma treatment changed the way surgeons approach this disease, leading a move to use less invasive techniques with fewer complications.
Education
Although Dr. Flores is currently recognized as an expert in pleural mesothelioma, he did not intend to specialize in this rare cancer. His education began at New York University, where he earned an undergraduate degree in biology. He then earned his medical degree from the Albert Einstein College of Medicine.[1]
Following medical school, Dr. Flores completed a general surgery internship and residency at the Columbia-Presbyterian Medical Center.
Afterward, he completed two clinical research fellowships, one in thoracic oncology and the other in cardiothoracic surgery, at Brigham and Women's Hospital in Boston.
In addition, Dr. Flores also earned a master's degree in biostatistics at Columbia University and completed a program in clinical effectiveness at the Harvard University School of Public Health.[1]
Inspired to Specialize in Mesothelioma
During his time at Brigham and Women's Hospital, Dr. Flores worked under a mesothelioma specialist and was inspired to follow in his mentor's footsteps.
He developed an interest in this rare and challenging disease and found he could relate to the patients, often blue-collar victims of workplace asbestos exposure. Coming from a similar background, Dr. Flores understood these patients and had a strong desire to help them.[2]
Career and Mount Sinai
A New York native, Dr. Flores has never strayed far from the city. After residencies in Brigham and Women's Hospital and the Dana-Farber Cancer Institute in Boston, he worked at Memorial Sloan Kettering Cancer Center. He served as an associate professor of cardiothoracic surgery. He then accepted a position at Mount Sinai Medical Center, where he is now chief of thoracic surgery.
Dr. Flores has distinguished himself as a skilled surgeon dedicated to patient care and research throughout his career. As a surgeon, he has one of the lowest complication rates, demonstrating his dedication to patient comfort and quality of life.
He has also advanced mesothelioma treatment by helping to compile thousands of case studies, allowing doctors to learn from the mistakes and successes of others.
In addition to research, Dr. Flores is also a leading educator. He actively instructs surgeons in minimally-invasive procedures, particularly the VATS lobectomy he was instrumental in developing.
Research and Development of Surgical Mesothelioma Treatments
One important area of research for Dr. Flores has been improving surgical procedures used to treat mesothelioma. He was first moved by the challenges patients faced after an extrapleural pneumonectomy. This radical surgery offers a possible cure for some patients, but it leaves them with only one lung, greatly reducing their quality of life.[1]
Dr. Flores has developed better surgical treatments to manage mesothelioma while improving quality of life. His work includes the VATS lobectomy.[1] This minimally-invasive procedure uses video-assisted thoracic surgical (VATS) techniques.
This technique proves as successful as a similar procedure that opens up the chest cavity. He also found that VATS lobectomy led to fewer complications and better recovery times. In another study, Dr. Flores found removing just part of the pleura was an effective treatment for pleural mesothelioma that significantly improved quality of life.
Clinical Trials
Because of his goal to develop better treatment options, Dr. Flores has led several clinical trials. These have included studies of adjuvant chemotherapy ahead of extrapleural pneumonectomy surgery and a tri-modal treatment approach with chemotherapy, radical surgery, and radiation therapy.
He led a trial comparing patient outcomes between extrapleural pneumonectomy and pleurectomy with decortication, a less radical surgical procedure.
Organizations and Honors
As a distinguished cardiothoracic surgeon, Dr. Flores has received numerous professional honors. He is a fellow of the American College of Surgeons and was a New York and America Top Doctor for several consecutive years. He belongs to the American Association for Thoracic Surgery, the General Thoracic Surgical Club, and The Society of Thoracic Surgeons.
In addition, Dr. Flores belongs to the European Society of Thoracic Surgeons, the Cardiothoracic Surgery Network, and the International Society for Minimally Invasive Cardiothoracic Surgery.
Dr. Flores is a mesothelioma expert and is well known for his patient care and surgical skill. Through his research and teaching he has made important advances in patient care. If you are a mesothelioma patient, working with Dr. Flores could be life-changing.
Get Your FREE Mesothelioma Packet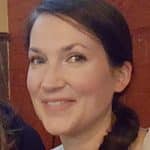 Mary Ellen Ellis has been the head writer for Mesothelioma.net since 2016. With hundreds of mesothelioma and asbestos articles to her credit, she is one of the most experienced writers on these topics. Her degrees and background in science and education help her explain complicated medical topics for a wider audience. Mary Ellen takes pride in providing her readers with the critical information they need following a diagnosis of an asbestos-related illness.
Get Your FREE Mesothelioma Packet
Page Edited by Patient Advocate Dave Foster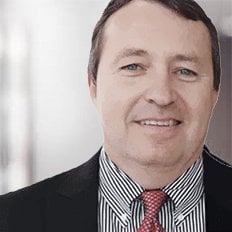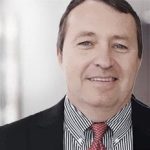 Dave has been a mesothelioma Patient Advocate for over 10 years. He consistently attends all major national and international mesothelioma meetings. In doing so, he is able to stay on top of the latest treatments, clinical trials, and research results. He also personally meets with mesothelioma patients and their families and connects them with the best medical specialists and legal representatives available.