Swedish Medical Center Cancer Institute, Seattle
This page has been fact checked by an experienced mesothelioma Patient Advocate. Sources of information are listed at the bottom of the article.
We make every attempt to keep our information accurate and up-to-date.
Please Contact Us with any questions or comments.
The Swedish Medical Center Cancer Institute, Seattle, is a large non-profit medical center and one of the largest healthcare providers in the region. The Swedish Cancer Institute has long been innovating cancer treatment, including treatment for mesothelioma. It was the first facility in the country to use radiation therapy which is now a standard treatment for many types of cancer.
About the Swedish Cancer Institute
The Swedish Medical Center was founded in 1910 by Dr. Nils Johanson, a Swedish immigrant, and surgeon.[1] Dr. Johanson wanted to offer a non-profit hospital to the residents of Seattle.
Although the original hospital had only twenty-four beds, it has grown to become one of the largest medical centers in the area. The expansion included the establishment of the Cancer Institute in 1932. It was the first dedicated cancer facility built west of the Mississippi River.
The founding of the Cancer Institute, originally called the Swedish Tumor Institute, came after Dr. Johanson convinced the hospital to buy radium and an X-ray machine. With these tools, the new Institute was the first facility to treat cancer with radiation.
The Cancer Institute continues to expand and innovate, recently unveiling the True Family Women's Cancer Center, the largest facility in the region treating women with cancer.
Treating Mesothelioma
The Swedish Cancer Institute offers treatment options for patients with various cancers, including rare cancers like mesothelioma.[2] Patients referred to the Swedish Cancer Institute benefit from specialists, personalized treatment, and cutting-edge treatment technology.
The latter includes the most advanced radiation therapy equipment, like a CyberKnife and Gamma Knife tool, used to administer targeted radiation therapy to protect healthy tissue.
Surgery is often an important part of mesothelioma treatment, and surgeons at the Cancer Institute offer the latest surgical procedures and technologies. Patients here benefit from robotic surgery, which is more precise and less invasive than traditional surgery, reducing patient recovery time.
The Cancer Institute also offers chemotherapy, immunotherapy, genetic therapy, and various clinical trials.
Dr. Eric Vallieres
The Swedish Cancer Institute is particularly important for mesothelioma patients because it is one of only a handful of facilities with mesothelioma specialists on staff. The director of surgery and the Lung Cancer Program, Dr. Vallieres, is a thoracic surgeon and a leading expert in both lung cancer and mesothelioma.
Dr. Vallieres uses a tri-modal approach to treating mesothelioma patients, including surgery, radiation therapy, and chemotherapy. He has also developed better surgical procedures for mesothelioma.[3]
Extrapleural Pneumonectomy
The Swedish Cancer Institute is one of a handful of places where mesothelioma patients have access to surgeons capable of performing extrapleural pneumonectomy. Dr. Vallieres is one such surgeon and regularly performs this radical procedure.
Extrapleural pneumonectomy is a complicated and risky surgery that takes several hours to complete. The surgery represents a rare possibility of beating the cancer for pleural mesothelioma patients eligible for this procedure.
The surgery can lead to remission because it removes a large portion of tissue from the chest cavity. The procedure removes the pleura, lymph nodes, part of the diaphragm, and one whole lung.
While this surgery can pose serious risks, many eligible patients choose to go through with it. For many patients, this radical procedure is the only chance to survive mesothelioma.
Top-Notch Support Services for Mesothelioma Patients
Patient care at the Swedish Cancer Institute does not stop with medical treatment. Patients also receive an array of wellness and support services to help them cope with cancer and find relief from symptoms and side effects. Many patients benefit from art and music therapy programs, as well as one-on-one and family counseling.
Patients and families can also undergo genetic counseling to determine risk factors for cancers and to help develop individualized treatment plans.
Support services include nutrition care, massage therapy, physical therapy, wellness education, rehabilitation, and a variety of classes to help patients learn more about their cancer and its repercussions.
Research and Clinical Trials
Staff at Swedish participate in more than 100 research studies and clinical trials at a time to help advance knowledge of cancer and its treatment.[4] Some important areas of research search for new therapies to produce better outcomes and prevent cancer.
Research also focuses on improving diagnostic tools for detecting cancer earlier and developing strategies to improve patient quality of life.
Researchers and clinicians also work on clinical trials, testing treatments with actual patients for safety and effectiveness. For example, Swedish is currently running a randomized phase II trial of a combination of chemotherapy drugs for patients with pleural mesothelioma.
Trials like these both advance cancer treatment and provide individual patients with options they might not otherwise have.
The Swedish Cancer Institute is a leader in mesothelioma research and treatment. With specialists on staff and a dedication to personalized treatment and patient wellness, mesothelioma patients referred to the Cancer Institute receive the best possible care.
Get Your FREE Mesothelioma Packet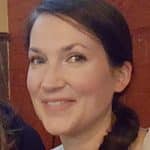 Mary Ellen Ellis has been the head writer for Mesothelioma.net since 2016. With hundreds of mesothelioma and asbestos articles to her credit, she is one of the most experienced writers on these topics. Her degrees and background in science and education help her explain complicated medical topics for a wider audience. Mary Ellen takes pride in providing her readers with the critical information they need following a diagnosis of an asbestos-related illness.
Get Your FREE Mesothelioma Packet
Page Edited by Patient Advocate Dave Foster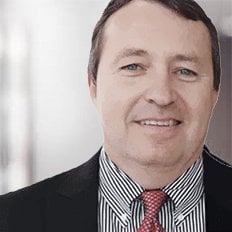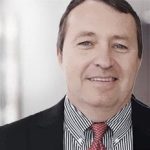 Dave has been a mesothelioma Patient Advocate for over 10 years. He consistently attends all major national and international mesothelioma meetings. In doing so, he is able to stay on top of the latest treatments, clinical trials, and research results. He also personally meets with mesothelioma patients and their families and connects them with the best medical specialists and legal representatives available.