This page has been fact checked by an experienced mesothelioma Patient Advocate. Sources of information are listed at the bottom of the article.
We make every attempt to keep our information accurate and up-to-date.
Please Contact Us with any questions or comments.

As director of the Swedish Cancer Institute's Lung Cancer Program, Eric Vallieres, M.D., has a special interest in lung cancer and mesothelioma.[1] Dr. Vallieres is one of only a handful of mesothelioma experts in the country. He is also one of the few surgeons to perform extrapleural pneumonectomy, a radical surgical treatment for mesothelioma.

Education and Early Career
Dr. Vallieres is the surgical director of the Swedish Cancer Institute in Seattle, Washington. His medical career began in his home country of Canada. In 1982, Dr. Vallieres graduated from the Université Laval Medical School in Quebec.
He then completed a general surgery residency at the University of Toronto Hospital, staying there to complete a clinical fellowship in thoracic surgery. He followed that fellowship with another in thoracic surgery at the University of Bordeaux in France. Dr. Vallieres is board certified in both general and thoracic surgery.[2]
After finishing his fellowships, Dr. Vallieres returned to Canada. There he served at the University of Alberta's Department of Surgery in Edmonton from 1991 to 1994. He then moved to the University of Ottawa in Ontario to work as an assistant professor of surgery. He served there until 1996.
Career in Washington and the Swedish Cancer Institute
In 1996, Dr. Vallieres joined the University of Washington's School of Medicine staff in Seattle. There he became an associate professor of surgery. In 1998, Dr. Vallieres earned a teacher of the year award. He continued to work as a professor at the University of Washington until 2004.[3]
In 2004, Dr. Vallieres became the Swedish Cancer Institute's director of surgery. He continues to run the surgery department. Dr. Vallieres also conducts research and works with patients at the Institute's two hospitals, Cherry Hill and First Hill.[2]
Research and Specialties
Although he is a general thoracic surgeon, Dr. Vallieres specializes in treating lung cancer and mesothelioma. He is one of only a handful of surgeons able to perform extrapleural pneumonectomy, one of the most radical of all surgeries.[4]
This procedure is used to remove a patient's lung along with much of the tissue on one side of the chest cavity. It is a difficult and dangerous procedure but often the last hope for patients with mesothelioma.
Dr. Vallieres is also an authority in treating mesothelioma patients with a tri-modal approach. Tri-modal treatment involves surgery, chemotherapy, and radiation therapy to treat mesothelioma.
The tri-modal approach is proven to extend patient lives; also, Dr. Vallieres is known for his individualized approach to treating patients. He exhibits a willingness to spend time with patients, carefully explaining options and treatment procedures.
Honors and Awards
Dr. Vallieres' career in cancer and surgery has earned him a reputation as a physician dedicated to patient care. He has won a number of awards, including the designation of America's Top Doctors for Cancer several years in a row. He has also been listed as one of America's Top Doctors.[2]
Dr. Vallieres is a Fellow of the Royal College of Surgeons in Canada. He is a member of several organizations, including the Western Thoracic Surgical Association and the Society of Thoracic Surgeons.[2]
He also belongs to the National Cancer Institute's Lung Site Committee in Canada and is the vice-chairman of the Southwest Oncology Group's Lung Committee. In addition, his research has been published in numerous scholarly journals, and he has co-authored over 150 papers.
Choosing to work with Dr. Vallieres and the Swedish Cancer Institute is a practical move for any mesothelioma patient. If you live in or near Seattle, you have access to a true expert and skilled surgeon in the field of lung cancer and mesothelioma.
Get Your FREE Mesothelioma Packet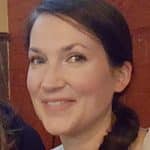 Mary Ellen Ellis has been the head writer for Mesothelioma.net since 2016. With hundreds of mesothelioma and asbestos articles to her credit, she is one of the most experienced writers on these topics. Her degrees and background in science and education help her explain complicated medical topics for a wider audience. Mary Ellen takes pride in providing her readers with the critical information they need following a diagnosis of an asbestos-related illness.
Get Your FREE Mesothelioma Packet
Page Edited by Patient Advocate Dave Foster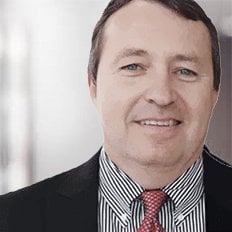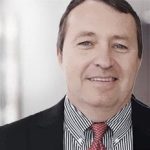 Dave has been a mesothelioma Patient Advocate for over 10 years. He consistently attends all major national and international mesothelioma meetings. In doing so, he is able to stay on top of the latest treatments, clinical trials, and research results. He also personally meets with mesothelioma patients and their families and connects them with the best medical specialists and legal representatives available.