This page has been fact checked by an experienced mesothelioma Patient Advocate. Sources of information are listed at the bottom of the article.
We make every attempt to keep our information accurate and up-to-date.
Please Contact Us with any questions or comments.
An icon of American industry, Ford Motor Company is one of the most recognizable brands in the world. The last several decades have brought numerous lawsuits from people exposed to asbestos through Ford automobile parts. Many of those exposed later developed devastating illnesses like mesothelioma and lung cancer.
Company History
In 1903, Henry Ford founded the Ford Motor Company with the help of several investors. At the time, automobiles were considered newfangled machines, and many were convinced they would catch on.
Many early companies fizzled out, but Ford made a profit in its first year of business. A few years later, the company unveiled the Model T, the first affordable, mass-produced car in the country. The model T was a car for the people.[1]
In 1913, Ford opened its historic Highland Park Plant. Here the company used an innovative assembly line to produce its vehicles in less time. With the assembly line, the company could produce millions of cars through the 1920s and offer workers $5 a day in pay.[2]
Ford continued to thrive through World War II, contributing to the war effort by making most of the B-24 bombers used in the war. The company continued to flourish in the 1950s and 1960s. In 1956, the company became public.
The legendary Ford Mustang was introduced in 1964.[1] By the late 1960s, Ford faced competition from foreign carmakers, especially during the oil crisis. At that time, consumers began demanding smaller, more fuel-efficient cars.
In the 1980s, Ford unveiled one of its most successful models of all time, the Taurus.[1] Despite rising gas prices and pressure from foreign carmakers, Ford has continued to be successful. When GM and Chrysler went bankrupt, Ford held on and did not receive any federal aid.[3]
Asbestos Use
Automobile manufacturing is one of many industries that commonly used asbestos.[4] Asbestos is a mineral that naturally insulates against heat and fire.
These properties made asbestos a desirable ingredient in parts that might overheat and fail from friction. Ford used asbestos in components of its clutches and brakes for many years. It also used asbestos in:
Gaskets
Transmission components
Engine components
Car bodies
Asbestos Exposure
Mechanics working on Ford vehicles with asbestos components were put at risk of exposure to asbestos fibers. These workers may have handled, taken apart, replaced, and repaired clutches, brakes, and other parts that contained asbestos.
Friction in brakes and clutches can produce dust that could expose mechanics to dangerous asbestos fibers. Once inhaled, these microscopic fibers can lodge in the body, causing damage over time. For some, this exposure leads to the development of mesothelioma, lung cancer, or asbestosis.[5]
However, more than just auto mechanics were at risk. As illustrated by the OSHA violations cited at the Buffalo plant, all Ford employees were also put at risk.[6]
Those who handled the asbestos parts, installed them, or worked in facilities that contained asbestos in other roles, were all put at risk for exposure. Consumers were also put at risk, especially those who repaired their own cars.
OSHA Citations for Asbestos Violations
In 2013, the Occupational Safety and Health Administration, OSHA, cited Ford for eight serious violations of workplace safety regulations related to asbestos and respiratory health. The violations happened at the Buffalo, New York Lakeshore Road plant.[6]
OSHA citations are made for serious violations, those that specifically endanger workers. In the Buffalo incident, OSHA cited Ford for allowing a pipefitter to work on an asbestos insulation line.
The company failed to provide respirators for workers handling asbestos. They also failed to have appropriate warning signs in areas where there was asbestos. In addition, they did not properly monitor the level of airborne asbestos fibers in the plant.[6]
Asbestos Lawsuits against Ford
Most asbestos lawsuits Ford faced were the result of asbestos use in brakes and clutches. Repairing and replacing these components churns up dust. When the products being worked on contain asbestos, so does the dust the work produces.
A mechanic named Nollie Wood filed one such lawsuit. Wood served as a mechanic for the U.S. Postal Service in the 1950s. In his line of work, Wood regularly worked on Ford brakes and clutches.
In 1990, he was diagnosed with mesothelioma. He died four months after his diagnosis. Wood's wife continued the lawsuit, winning $6.3 million from a jury decision.[7]
Asbestos Cover Up
In the face of the asbestos lawsuits, Ford attempted to discredit claims that mechanics who worked on brakes were exposed to asbestos and at risk of developing cancer.
According to the Center for Public Integrity, Ford spent almost $40 million working with consulting firms and conducting studies to cast doubt on the connection between mesothelioma and brake work.[8]
If you think your asbestos illness can be traced to Ford automotive parts or a Ford factory, you may be able to recover damages by filing a lawsuit. Unlike some companies, Ford did not create an asbestos trust fund; therefore, filing a lawsuit is the only way to receive compensation. An experienced lawyer can get you started and walk you through this complicated process.
Get Your FREE Mesothelioma Packet
Page Edited by Patient Advocate Dave Foster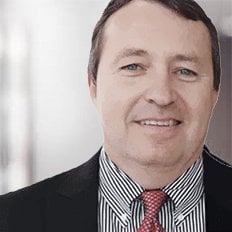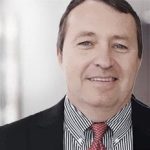 Dave has been a mesothelioma Patient Advocate for over 10 years. He consistently attends all major national and international mesothelioma meetings. In doing so, he is able to stay on top of the latest treatments, clinical trials, and research results. He also personally meets with mesothelioma patients and their families and connects them with the best medical specialists and legal representatives available.