University of Iowa Holden Comprehensive Cancer Center
This page has been fact checked by an experienced mesothelioma Patient Advocate. Sources of information are listed at the bottom of the article.
We make every attempt to keep our information accurate and up-to-date.
Please Contact Us with any questions or comments.
Holden Comprehensive Cancer Center at the University of Iowa is Iowa's only NCI-designated comprehensive cancer center. Holden's collaborative team of research scientists, physicians, and other healthcare professionals is dedicated to advancing cancer research and preventing, detecting, and treating patients with a wide range of cancers, including lung cancer.
Holden's cancer-related patient care and research encompass many of the University of Iowa's departments and colleges and rely heavily on input from patients, right down to infusion center chairs that each have their own television and headset and love seats in waiting rooms that were designed using input from patients. The cancer center's focus is on personalized care and relies on care from its award-winning nursing staff that has been specially trained in the care of oncology patients. The facility also offers support services for patients as well as their family members.
Holden has a unique, long-term commitment to the development of immunotherapy treatments for cancers of all types, including lung cancer and malignant mesothelioma.
Facts about the University of Iowa Holden Comprehensive Cancer Center
The University of Iowa Hospitals & Clinics represents the state's only comprehensive academic health system and serves as a regional referral center.
University of Iowa Health was where human activity was first recorded using an EEG.
The modern-day blood bank was developed at the University of Iowa Hospitals and Clinics, demonstrating that it was safe to refrigerate, ship, and use banked blood.
Buffered aspirin was developed at the University of Iowa.
The first bone marrow donor registry was developed at the University of Iowa Hospitals.
The University of Iowa Health System encompasses more than 250 specialty and subspecialty clinics.
The University of Iowa launched Virtual Hospital in 1992: It was one of the first 250 websites on the internet and is a premiere source for health information.
The entire health system employs more than 16,500 employees, students, and volunteers, including more than 1,1100 staff physicians. In 2022, more than 1.3 million clinic visits were accommodated across the main campus and outreach clinics across the state.[2]
Over the last five years, Holden Comprehensive Cancer Center has received more than $70 million in total funding from the National Cancer Institute to support its cutting-edge research.
History
The University of Iowa Hospitals & Clinics began treating patients in 1873 when a small medical department opened a hospital in conjunction with the Sisters of Mercy Catholic order. Though the two groups separated in 1885, care continued, and in 1898 the University of Iowa opened a new 65-bed hospital on the site of the previous facility. Over the years the hospital grew, adding a children's hospital in 1919, a psychiatric hospital in 1920, and a 770-bed modern hospital in 1928 with funds from a $2.25 million donation from two Rockefeller foundations.
In 1952 the Veterans Administration Hospital opened, and in 1980 the hospital opened its cancer center. In 1995, the Holden family of Williamsburg, Iowa suffered a loss, as their patriarch, Roland, died of cancer. After years of generosity to the University, the family turned their passion and commitment toward finding a cure for the disease that has so deeply affected their lives. In 1998 and 2000, the family made substantial gifts to the University of Iowa Hospitals and Clinics (UIHC) through the Ruby and Roland Holden Foundation, first creating the Roland W. Holden Family Program for Experimental Cancer Therapeutics, and eventually establishing the Holden Comprehensive Cancer Center (HCCC).[1] In the same year, Holden was designated a comprehensive cancer center by the National Cancer Institute (NCI), and since then it has received numerous Specialized Programs of Research Excellence (SPORE) grants from the NCI.
Mesothelioma and Lung Cancer Care at the University of Iowa Holden Comprehensive Cancer Center
Holden Comprehensive Cancer Center's lung cancer program deploys a team of lung cancer experts including radiologists, bronchoscopists, medical oncologists, radiation oncologists, genetic counselors, social workers, pathologists, pharmacists, nurses, and scientists. Together, they collaborate on care from diagnosis through treatment.
The team's care is supported by laboratory and diagnostic tests that are administered in the University of Iowa Hospitals, facilitating quick diagnosis, including sophisticated genetic screening tests that allow the center's oncologists to devise treatment plans that are personalized to lung cancer and mesothelioma patients' unique molecular footprint. Surgeons employ minimally invasive techniques to help patients heal faster, and the center is equipped with an innovative radiation therapy technology called gated SBRT that keeps radiation focused on the tumor, minimizing damage to healthy tissue.
In addition to state-of-the-art treatment, lung cancer and mesothelioma patients at Holden Comprehensive Cancer Center benefit from access to clinical trials: Holden is the only center in the state that is equipped to conduct phase 1 trials of new cancer therapies or cellular therapies for cancer. Holden also offers HIPEC treatment, a valuable option for patients diagnosed with malignant peritoneal mesothelioma.
Research
Holden Comprehensive Cancer Center's research is organized into four separate programs: cancer genes and pathways; experimental therapeutics; free radical metabolism and imaging; and cancer epidemiology and population science. Its focus lies in the interaction between discovery and care, allowing patients to benefit from the work of Holden scientists.
Each type of cancer care, including the lung cancer program, is organized into a Multidisciplinary Oncology Group that combines clinical care and research. Holden is also part of the National Clinical Trials Network and the Big Ten Cancer Research Consortium.[3]
Notable Staff and Mesothelioma Specialists
Among the many accomplished staff members and physicians at Holden Comprehensive Cancer Center treating patients with lung cancer and mesothelioma are Dr. Muhammad Furqan, a medical oncologist who recently received a National Cancer Institute award for dedication to lung cancer clinical research, and cardiothoracic surgeon Kalpaj R. Parekh, Cardiothoracic Surgery Division Director and Lung Transplant Surgical Director.
The University of Iowa Holden Comprehensive Cancer Center is the regional leader in cutting-edge care for hard-to-treat cancers like mesothelioma and lung cancer.
Get Your FREE Mesothelioma Packet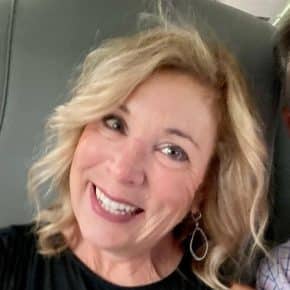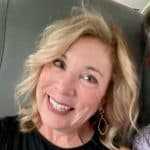 Terri Oppenheimer has been writing about mesothelioma and asbestos topics for over ten years. She has a degree in English from the College of William and Mary. Terri's experience as the head writer of our Mesothelioma.net news blog gives her a wealth of knowledge which she brings to all Mesothelioma.net articles she authors.
Get Your FREE Mesothelioma Packet
Page Edited by Patient Advocate Dave Foster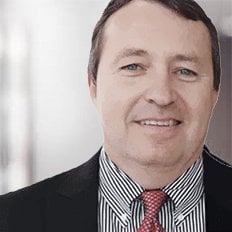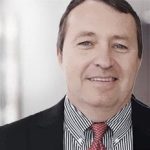 Dave has been a mesothelioma Patient Advocate for over 10 years. He consistently attends all major national and international mesothelioma meetings. In doing so, he is able to stay on top of the latest treatments, clinical trials, and research results. He also personally meets with mesothelioma patients and their families and connects them with the best medical specialists and legal representatives available.