North Carolina Mesothelioma Treatment and Doctors
This page has been fact checked by an experienced mesothelioma Patient Advocate. Sources of information are listed at the bottom of the article.
We make every attempt to keep our information accurate and up-to-date.
Please Contact Us with any questions or comments.
In North Carolina, mesothelioma treatment and doctors specializing in this rare cancer offer the best options for patients. A cancer center with excellent patient care and ongoing research can provide you with the most choices and advanced treatments to help you battle the disease.
Cancer Treatment Centers in North Carolina
If you have been diagnosed with mesothelioma and live in North Carolina, don't worry about traveling far for treatment. Three cancer centers in the state are recognized by the National Cancer Institute for excellence in patient care and for advancing cancer research.
Duke Cancer Institute
While the Duke Cancer Institute at the Duke University Medical Center in Durham does not have a mesothelioma department, it has experts in gastrointestinal and thoracic cancer treatment.[1]
Duke's physicians and specialists work in collaborative teams to manage patient care.
The Gastrointestinal Cancer Group treats patients with peritoneal mesothelioma using surgery, radiation therapy, chemotherapy, and immunotherapy.
The Thoracic Cancer Group includes experts in thoracic surgery, an important element of treating pleural mesothelioma. They use minimally invasive procedures whenever possible.
Mesothelioma patients and their families benefit from Duke's support services, including therapy, smoking cessation, financial counseling, physical therapy, recreation therapy, palliative care, and more.
Duke leads several clinical trials, giving patients access to new treatments.
Lineberger Comprehensive Cancer Center
This University of North Carolina treatment center in Chapel Hill offers world-class cancer care as well as research and clinical trials.[2]
The Thoracic Oncology Program at Lineberger treats patients with pleural mesothelioma. Treatment plans result from collaborations between medical oncologists, radiation oncologists, thoracic surgeons, nurses, and others.
Researchers at Lineberger developed more accurate thoracic diagnostic techniques, such as using 3D imaging. Mesothelioma patients may come here for a second opinion.
The Gastrointestinal Oncology Program treats patients with peritoneal mesothelioma and offers HIPEC treatment.
The Comprehensive Cancer Support System provides services for patients and their families. These include counseling, health coaching, financial and legal assistance, and integrative medicine.
Wake Forest Baptist Comprehensive Cancer Center
Located in Winston-Salem, Wake Forest reaches patients throughout the area and in other states. The treatment center is well known for excellent patient care and cancer research.[3]
Wake Forest has been recognized multiple times for outstanding patient care, including a Women's Choice Award and a Lung Cancer Screening Center of Excellence designation.
Patients can undergo genetic testing here to contribute to precision medicine, a more tailored treatment plan.
Only available at a few treatment centers across the U.S., Wake Forest performs HIPEC, an innovative and effective treatment for peritoneal mesothelioma.
The Lung Cancer Program offers pleural mesothelioma patients comprehensive treatment from leading experts in chemotherapy, surgery, radiation, and other aspects of care.
Wake Forest conducts clinical trials and matches patients to studies that could benefit them.
Mesothelioma Specialists in North Carolina
Mesothelioma patients in North Carolina benefit from several specialists and other qualified physicians who can treat this rare cancer.
David H. Harpole, Jr. M.D.
Dr. Harpole is a thoracic surgeon at the Duke Cancer Institute. He specializes in treating malignancies of the lungs and chest, including pleural mesothelioma. His research focuses on developing better treatment protocols and has included clinical trials with mesothelioma patients.[4]
Andrea A. Hayes-Jordan, M.D.
Dr. Hayes-Jordan works with pediatric patients but is also a specialist who can perform HIPEC, an important treatment for peritoneal mesothelioma that isn't available everywhere. She is a surgical oncologist at the Lineberger Comprehensive Cancer Center.[5]
Edward A. Levine, M.D.
A surgical oncologist at Wake Forest Baptist, Dr. Levine is a leading expert in peritoneal cancers. He is also one of the most experienced practitioners of HIPEC. Much of his research has focused on improving survival rates for peritoneal patients using this treatment.[6]
Jill Ohar, M.D.
Dr. Ohar is a pulmonologist and critical care expert. She specializes in treating patients with occupational lung conditions, including pleural mesothelioma caused by asbestos exposure. Her extensive research has included studies involving mesothelioma patients, including genetic research and improving survival rates.[7]
Mesothelioma Clinical Trials in North Carolina
If you qualify for a clinical trial, you could benefit from a novel treatment not generally available. These studies investigate new treatments and work with real patients to determine safety and effectiveness. There are risks and rewards, so talk to your doctors about participating. Some of the clinical trials currently recruiting mesothelioma patients in North Carolina include:
Pembrolizumab With or Without Anetumab Ravtansine in Treating Patients With Mesothelin-Positive Pleural Mesothelioma. Researchers need mesothelioma patients with a certain biomarker to test the effectiveness of these immunotherapy drugs that may block tumor growth.[8]
Nivolumab and Ipilimumab in Treating Patients With Rare Tumors. This large study is recruiting patients with many types of cancers, including peritoneal mesothelioma, to test two immunotherapy drugs.[9]
A Study of SGN-CD228A in Advanced Solid Tumors. This study is currently recruiting patients with several types of cancer to determine the efficacy of a new drug as well as any side effects or safety concerns.[10]
If you have been diagnosed with mesothelioma and live in North Carolina, treatment experts are close to home. Turn to the specialists at these top-notch cancer centers in the state for the best care for this terrible disease.
Get Your FREE Mesothelioma Packet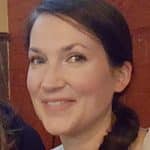 Mary Ellen Ellis has been the head writer for Mesothelioma.net since 2016. With hundreds of mesothelioma and asbestos articles to her credit, she is one of the most experienced writers on these topics. Her degrees and background in science and education help her explain complicated medical topics for a wider audience. Mary Ellen takes pride in providing her readers with the critical information they need following a diagnosis of an asbestos-related illness.
Get Your FREE Mesothelioma Packet
Page Edited by Patient Advocate Dave Foster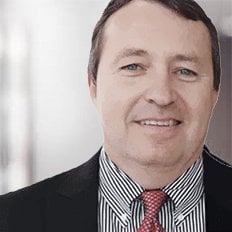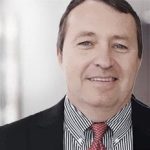 Dave has been a mesothelioma Patient Advocate for over 10 years. He consistently attends all major national and international mesothelioma meetings. In doing so, he is able to stay on top of the latest treatments, clinical trials, and research results. He also personally meets with mesothelioma patients and their families and connects them with the best medical specialists and legal representatives available.