Maine Mesothelioma Treatment and Doctors
This page has been fact checked by an experienced mesothelioma Patient Advocate. Sources of information are listed at the bottom of the article.
We make every attempt to keep our information accurate and up-to-date.
Please Contact Us with any questions or comments.
Maine has a sparse population but is home to many people affected by asbestos and mesothelioma. Cancer centers in the state can help these patients, but many may prefer to go out of state to find more specialists in mesothelioma care.
Maine Cancer Treatment Centers
Mesothelioma specialists are rare for this unusual cancer, especially in a state with a small population. Maine is home to a couple of excellent cancer centers, though, and patients can start here for comprehensive care and referrals if needed.
Maine Medical Center Cancer Institute
The Maine Medical Center Cancer Institute in Scarborough helps more than 3,000 cancer patients each year. The Institute conducts research and treats patients. For mesothelioma patients, there are good reasons to begin getting care here:[1]
The Institute approaches care with a multidisciplinary philosophy. Teams of specialists in different areas of medicine collaborate to create treatment plans.
These teams involve the families and patients themselves, listening to their preferences and prioritizing quality of life.
The Surgical Oncology Department is staffed by experts in their fields. They can perform procedures to treat thoracic cancers like pleural mesothelioma and gastrointestinal cancers like peritoneal mesothelioma.
The Esophageal and Lung Cancer team treats lung cancer and pleural mesothelioma with collaboration between surgeons, radiologists, medical oncologists, and others.
The Institute provides HIPEC, one of the most effective treatments for peritoneal mesothelioma and a service not all cancer centers provide.
Supportive services include nutritional counseling, home health care, support groups, mental health consultations, survivorship clinics, and palliative care.
MaineGeneral Health Harold Alfond Center for Cancer Care
The HACCC is located in Augusta and provides a range of services for patients with all types of cancers. Medical teams here treat lung cancer and gastrointestinal cancer. They can provide treatment for or at least a starting point for referrals and treatments for pleural and peritoneal mesothelioma. HACCC also conducts clinical trials.[2]
Cancer Centers in Nearby States
Maine residents with mesothelioma may choose to travel to find specialists. New England is a small region, so traveling to a bigger city is reasonable for many. Boston is home to the Dana-Farber Cancer Center, one of the leaders in the country for treating mesothelioma. New York City is home to four nationally recognized cancer centers, all equipped to help patients with this rare cancer.
Physicians Treating Mesothelioma in Maine
Mesothelioma specialists are hard to find anywhere. This is a rare disease that is difficult to treat, even for experienced oncologists and surgeons. In Maine, there are a couple of surgeons who can help patients with pleural or peritoneal mesothelioma.
Richard E. Royal, M.D.
For patients with mesothelioma, surgery is often a primary and important treatment. Dr. Royal is a surgeon specializing in cancer treatment at the Maine Medical Center. He performs gastrointestinal surgeries and is one of few physicians who can provide cytoreductive surgery with HIPEC for peritoneal mesothelioma patients.[3]
Gary M. Hochheiser, M.D.
Dr. Hochhesier is the Medical Director of the Lung Screening Program at the Maine Medical Center Cancer Institute. He is also the Director of Thoracic Surgery and Thoracic Oncology. He specializes in minimally invasive thoracic procedures and can treat patients with pleural mesothelioma.[4]
Clinical Trials in Maine
If you have been diagnosed with mesothelioma, treatment options may seem limited. A clinical trial can be an excellent way to access more treatments. These studies investigate new therapies, surgeries, and drugs with the help of patient participants. Maine is currently hosting two trials recruiting patients with mesothelioma:
Nivolumab and Ipilimumab in Treating Patients With Rare Tumors
This study is investigating the effectiveness of combining two immunotherapy drugs, ipilimumab and nivolumab. Researchers need patients diagnosed with rare cancers, including peritoneal mesothelioma. Ask your medical team about this study to see if you qualify. Locations in Maine hosting the study include the Eastern Maine Medical Center in Bangor and the Lafayette Family Cancer Center in Brewer.[5]
Integrated Cancer Repository for Cancer Research
To help further cancer research into prevention, risk factors, novel therapies, early detection, and personalized treatments, consider participating in this study. It will not offer you a new treatment, but it will allow you to assist with cancer research. The study needs data and samples from patients with a range of cancer types.[6]
Residents of Maine who have been affected by this terrible cancer have options for treatment. From excellent treatment centers in the state to nearby, world-renowned facilities, you have choices and can get the best care.
Get Your FREE Mesothelioma Packet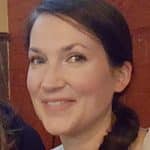 Mary Ellen Ellis has been the head writer for Mesothelioma.net since 2016. With hundreds of mesothelioma and asbestos articles to her credit, she is one of the most experienced writers on these topics. Her degrees and background in science and education help her explain complicated medical topics for a wider audience. Mary Ellen takes pride in providing her readers with the critical information they need following a diagnosis of an asbestos-related illness.
Get Your FREE Mesothelioma Packet
Page Edited by Patient Advocate Dave Foster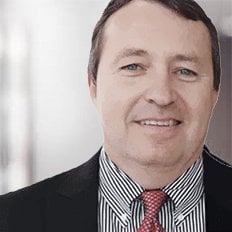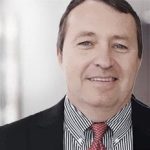 Dave has been a mesothelioma Patient Advocate for over 10 years. He consistently attends all major national and international mesothelioma meetings. In doing so, he is able to stay on top of the latest treatments, clinical trials, and research results. He also personally meets with mesothelioma patients and their families and connects them with the best medical specialists and legal representatives available.