Nebraska Mesothelioma Treatment and Doctors
This page has been fact checked by an experienced mesothelioma Patient Advocate. Sources of information are listed at the bottom of the article.
We make every attempt to keep our information accurate and up-to-date.
Please Contact Us with any questions or comments.
In Nebraska, mesothelioma treatment and doctors specializing in this rare cancer are focused in and around Omaha. You can get excellent specialist care right at home if you live in the state and have a mesothelioma diagnosis.
Cancer and Mesothelioma Treatment Centers in Nebraska
Two world-class cancer treatment centers are located right in Omaha. One has been recognized by the National Cancer Institute (NCI), and both can provide multidisciplinary, advanced care for patients with mesothelioma.
Fred and Pamela Buffett Cancer Center
A part of Nebraska Medicine Cancer Network and the University of Nebraska Medical Center, the Fred and Pamela Buffett Cancer Center became an NCI-designated Comprehensive Cancer Center in 1999. It has a lot to offer patients with a mesothelioma diagnosis and all cancer patients:[1]
Buffett offers cytoreductive surgery with HIPEC, an advanced and effective treatment for peritoneal mesothelioma.
Scientists and physicians work together here to translate research into real benefits for patients.
The Buffett Center offers CAR T-Cell therapy, an innovative type of immunotherapy showing great promise in treating mesothelioma and other cancers. The treatment involves modifying a patient's immune cells to help them attack and destroy cancer cells.
Patients can receive chemotherapy infusions 24 hours a day.
Patients benefit from teams of specialists that include medical oncologists, surgical oncologists, radiologists, pulmonologists, social workers, nurses, financial counselors, psychologists, and more.
The Healing Arts program at Buffett offers art collections and art and music programming for patients.
Henry Lynch Cancer Center
Also, in Omaha, the Henry Lynch Cancer Center at the Creighton University Medical Center offers expert care for mesothelioma patients. The cancer center provides treatment and conducts cancer research. Cancer patients of all types benefit from the excellent services and top medical professionals here:[2]
Mesothelioma patients at the Henry Lynch Cancer Center benefit from a number of treatment options, including surgery, chemotherapy, cryotherapy, hormone therapy, genetic testing, hormone therapy, and targeted therapies.
Specialists use precision medicine to tailor treatments to a patient's unique genetics.
Peritoneal patients can receive cytoreductive surgery followed by HIPEC.
Lynch offers patients a second opinion counseling session.
Support services include spiritual care, social work, nurse navigators, counseling, rehabilitation, cosmetology services, home care, and palliative and hospice care.
Mesothelioma Specialists in Nebraska
These two excellent cancer treatment facilities include mesothelioma specialists on staff along with other specialists who collaborate in the care of patients with this rare disease.
Jason M. Foster, M.D.
At the Buffett Cancer Center, Dr. Foster is a surgical oncologist and general surgeon who can perform abdominal procedures to treat peritoneal mesothelioma. He works with oncologists to perform cytoreductive surgery that is followed by the innovative HIPEC procedure. He also leads and participates in clinical trials, including those involving peritoneal patients.[3]
Rudy P. Lackner, M.D.
Dr. Lackner is a thoracic surgeon at the Buffett Cancer Center. He performs all types of surgeries related to cancers of the chest cavity, including pleural mesothelioma. He specializes in minimally invasive procedures that help patients heal faster. Dr. Lackner also participates in and leads cancer research studies and clinical trials.[4]
Brian W. Loggie, M.D.
Dr. Loggie is a professor at Creighton University and a surgical oncologist. He specializes in the treatment of rare cancers, including peritoneal mesothelioma. Dr. Loggie helped pioneer cytoreductive surgery with HIPEC for these patients. His ongoing research includes genetics in cancer and studies to improve HIPEC.[5]
Nebraska Clinical Trials Recruiting Mesothelioma Patients
A clinical trial is a study of a new procedure or therapy that has already been tested extensively in a laboratory setting. By the clinical trial phase, it is ready for human participants. Patients with mesothelioma often have limited treatment options and may benefit from trying the innovative therapies in clinical trials.
There is currently one trial in Nebraska recruiting peritoneal mesothelioma patients. Called Nivolumab and Ipilimumab in Treating Patients With Rare Tumors, the trial needs patients with rare cancers to try this combination of immunotherapy drugs. You can access this trial in several Nebraska locations, including Grand Island, Kearney, Lincoln, Omaha, and Papillion.[6]
Talk to your medical team if you are interested in trying a clinical trial, as there are benefits but also risks. Whether you participate or not, as a mesothelioma patient, you will not have to leave Nebraska to find excellent, specialized care.
Get Your FREE Mesothelioma Packet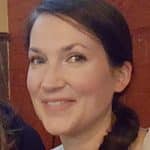 Mary Ellen Ellis has been the head writer for Mesothelioma.net since 2016. With hundreds of mesothelioma and asbestos articles to her credit, she is one of the most experienced writers on these topics. Her degrees and background in science and education help her explain complicated medical topics for a wider audience. Mary Ellen takes pride in providing her readers with the critical information they need following a diagnosis of an asbestos-related illness.
Get Your FREE Mesothelioma Packet
Page Edited by Patient Advocate Dave Foster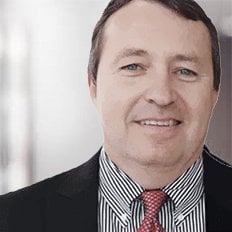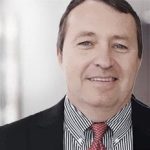 Dave has been a mesothelioma Patient Advocate for over 10 years. He consistently attends all major national and international mesothelioma meetings. In doing so, he is able to stay on top of the latest treatments, clinical trials, and research results. He also personally meets with mesothelioma patients and their families and connects them with the best medical specialists and legal representatives available.