This page has been fact checked by an experienced mesothelioma Patient Advocate. Sources of information are listed at the bottom of the article.
We make every attempt to keep our information accurate and up-to-date.
Please Contact Us with any questions or comments.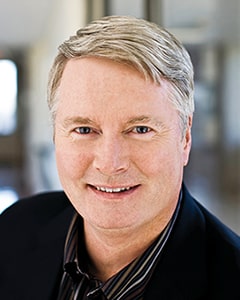 Brian Loggie, M.D. is an expert in peritoneal mesothelioma and the Harold J. Bonstetter Professor of Surgery at the Creighton University School of Medicine in Omaha, Nebraska. He is also chief of surgical oncology and director at Creighton University Medical Center's Cancer Biology Program.

Areas of Expertise
Dr. Loggie's areas of expertise mostly include surgical oncology, the surgical treatment of cancers. He also specializes in treating rare cancers and orphan diseases.[1]
These include peritoneal mesothelioma, peritoneal carcinomatosis, cutaneous malignant melanoma, pseudomyxoma peritonei, and abdominopelvic and retroperitoneal sarcomas.
He also has expertise in managing patient care and treatment for complicated and recurrent tumors.
Education and Early Career
Dr. Loggie's education began with an undergraduate degree from Loyola College in Montreal, Quebec. He then earned his medical degree at McGill University in Montreal.
Dr. Loggie completed a surgical residency program at Montreal General Hospital and earned a graduate degree from McGill in experimental surgery. He then went on to complete clinical and research fellowships at the University of Illinois at Chicago.
In his early career, Dr. Loggie held faculty positions in Chicago at the University of Illinois, the Bowman Gray School of Medicine in Winston-Salem, North Carolina, and the University of Texas Southwestern Medical Center in Dallas, Texas.
During his time in Winston-Salem at Wake Forest University Baptist Medical Center, he helped develop a novel treatment for peritoneal mesothelioma, called HIPEC.[2]
Development of HIPEC
Dr. Loggie is a pioneer of HIPEC, or heated intraperitoneal chemotherapy. He began working on this procedure in the early 1990s when it was virtually unheard of.[2]
HIPEC follows surgery to remove the bulk of tumors in the abdominal cavity. It involves circulating heated chemotherapy drugs to target remaining cancer cells. It works remarkably well, giving hope to patients who thought they lacked options. Today the treatment is almost standard.
Current Position and Research
Dr. Loggie is currently the chief of oncology surgery and a professor at Creighton University. At Creighton, he teaches medical students, guides fellowships and residencies, and directs the Cancer Biology Program.
Dr. Loggie researches rare cancers and diseases, including peritoneal mesothelioma. In addition to his HIPEC research, Dr. Loggie also studies genetic factors in mesothelioma and other rare cancers.
Honors and Organizations
With his expertise and dedication to patient care, treatment research, Dr. Loggie is a member of several prestigious professional organizations. His memberships include:[2]
Royal College of Surgeons of Canada
Society of Surgical Oncology
Southeastern Surgical Congress
American College of Surgeons
Association for Academic Surgery
Canadian Association of General Surgeons
Every year since 2001, Dr. Loggie has been included in the Best Doctors in America. In 2010, he won the Creighton University Magis Award for his work with a team of surgeons that traveled to Haiti. Together the team administered emergency treatment and surgery to earthquake victims.
Any patient with rare cancer, orphan disease, or peritoneal mesothelioma could benefit from Dr. Loggie's care and expertise. His extensive experience and research with these diseases have made him an expert in many areas of medicine most doctors know little about. Many patients with rare diseases or few treatment options rely on Dr. Loggie for hope and excellent care.
Get Your FREE Mesothelioma Packet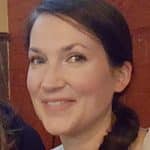 Mary Ellen Ellis has been the head writer for Mesothelioma.net since 2016. With hundreds of mesothelioma and asbestos articles to her credit, she is one of the most experienced writers on these topics. Her degrees and background in science and education help her explain complicated medical topics for a wider audience. Mary Ellen takes pride in providing her readers with the critical information they need following a diagnosis of an asbestos-related illness.
Get Your FREE Mesothelioma Packet
Page Edited by Patient Advocate Dave Foster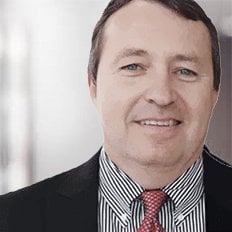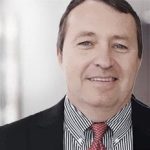 Dave has been a mesothelioma Patient Advocate for over 10 years. He consistently attends all major national and international mesothelioma meetings. In doing so, he is able to stay on top of the latest treatments, clinical trials, and research results. He also personally meets with mesothelioma patients and their families and connects them with the best medical specialists and legal representatives available.