Delaware Mesothelioma Treatment and Doctors
This page has been fact checked by an experienced mesothelioma Patient Advocate. Sources of information are listed at the bottom of the article.
We make every attempt to keep our information accurate and up-to-date.
Please Contact Us with any questions or comments.
Delaware residents diagnosed with mesothelioma must find expert care from top-notch cancer centers and world-class specialists for the best outcomes. The state is small, with just a few cancer treatment options, but nearby states offer additional choices close to home.
Cancer Treatment Centers in Delaware
While the choices for cancer specialty centers in the state are limited, there is one excellent facility in Newark. The Helen F. Graham Cancer Center and Research Institute is the largest cancer center in Delaware and treats more patients than any other facility. There are several reasons for mesothelioma patients to choose this location for their treatment:[1]
A multidisciplinary approach to care with teams of experts in different fields working with each patient
Cutting edge technologies, including the Cyberknife Robotic Radiosurgery System and the da Vinci Robotic Surgery System
Innovative procedures, including video-assisted thoracoscopic surgery and radiofrequency ablation of lung tumors
A Thoracic and Esophageal Multidisciplinary Center for treating pleural mesothelioma
A Community Oncology Research Program
Multiple clinical trials onsite
Support staff, including cancer psychologists, financial counselors, chaplains, nutritionists, cancer-rehabilitation therapists, and more
For patients with peritoneal mesothelioma, the Beebe Healthcare Tunnell Cancer Center in Rehoboth Beach offers treatment options. It is one of the few locations in the country that offers cytoreductive surgery with HIPEC, the leading and most effective treatment for peritoneal cancers.[2]
Delaware is a small state near big cities that are home to several cancer centers recognized by the National Cancer Institute. Most of these offer specialist care in mesothelioma and are not far for Delaware residents:[3]
Abramson Cancer Center, University of Pennsylvania, Philadelphia
Fox Chase Cancer Center, Philadelphia
The Wistar Institute Cancer Center, Philadelphia
Sidney Kimmel Cancer Center at Thomas Jefferson University, Philadelphia
Sidney Kimmel Comprehensive Cancer Center, Johns Hopkins University, Baltimore
University of Maryland Marlene and Stewart Greenebaum Comprehensive Cancer Center, Baltimore
Georgetown Lombardi Comprehensive Cancer Center, Georgetown University, Washington, D.C.
Physicians Treating Mesothelioma in Delaware
It is essential for mesothelioma patients to find specialists to treat this rare cancer, including medical oncologists and surgeons.
Charles Mulligan, M.D.
Dr. Mulligan is the Chief of Thoracic Surgery at the Helen F. Graham Cancer Center and Research Institute. An experienced thoracic surgeon is important for treating most cases of pleural mesothelioma. This is the main treatment approach for patients with resectable cancer, often supplemented with chemotherapy.[4]
Gregory A. Masters, M.D.
Dr. Masters is a medical oncologist at the Graham Cancer Center. He is a specialist in lung cancer, which is sometimes associated with asbestos exposure. In addition to coordinating with multidisciplinary teams to manage cancers, including mesothelioma and lung cancer, he is a dedicated cancer researcher.[5]
James E. Spellman, Jr., M.D.
Dr. Spellman is a surgical oncologist. He is a part of the Tunnell Cancer Center team and sees patients at Beebe Surgical Oncology in Rehoboth Beach.[6]
Mesothelioma Clinical Trials in Delaware
Delaware only has one current study recruiting mesothelioma patients. Clinical trials are essential for patients with challenging cancers like mesothelioma. These studies give patients a unique opportunity to benefit from a new treatment. In Delaware, peritoneal mesothelioma patients may qualify for the clinical trial called Nivolumab and Ipilimumab in Treating Patients with Rare Tumors:[7]
The current trial is in phase II.
The study is currently recruiting participants with a range of cancer types, including peritoneal mesothelioma.
Researchers are studying the effectiveness of combining nivolumab and ipilimumab, two unique immunotherapy drugs.
Researchers also want to determine if there are any side effects of this combination.
No results have been posted yet, but the study is ongoing.
If you have been diagnosed with mesothelioma and live in Delaware, try these facilities for the best cancer care in the state. Or, choose a nearby cancer institute that can provide you with more options.
Get Your FREE Mesothelioma Packet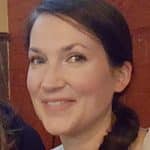 Mary Ellen Ellis has been the head writer for Mesothelioma.net since 2016. With hundreds of mesothelioma and asbestos articles to her credit, she is one of the most experienced writers on these topics. Her degrees and background in science and education help her explain complicated medical topics for a wider audience. Mary Ellen takes pride in providing her readers with the critical information they need following a diagnosis of an asbestos-related illness.
Get Your FREE Mesothelioma Packet
Page Edited by Patient Advocate Dave Foster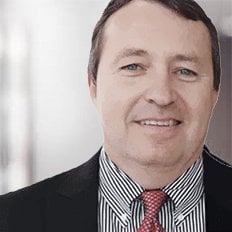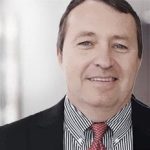 Dave has been a mesothelioma Patient Advocate for over 10 years. He consistently attends all major national and international mesothelioma meetings. In doing so, he is able to stay on top of the latest treatments, clinical trials, and research results. He also personally meets with mesothelioma patients and their families and connects them with the best medical specialists and legal representatives available.